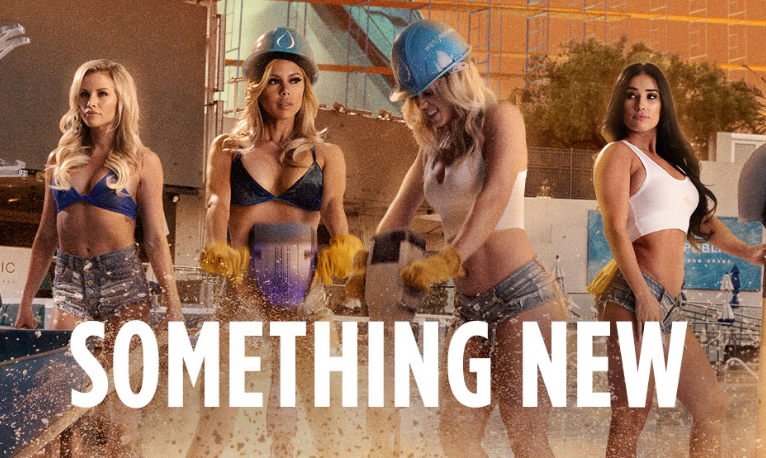 This spring, Wet Republic Ultra Pool at MGM Grand will be reopening after undergoing a multi-million-dollar makeover. Plans for the comprehensive reboot were announced on January 15 th by global hospitality company Hakkasan Group, the team behind other top Las Vegas venues like Omnia Nightclub and Herringbone Las Vegas. Hakkasan Group also recruited Rockwell Group to assist with the renovations. While the current layout will be of some benefit during the makeover, the revamp does require Wet Republic to undergoing some major architectural changes with upgrades to the audio-visual design.
So, what can you expect to see following this massive overhaul? There will be new plunge pools, a revamped culinary program, reimagined artist performance spaces, and a whole new audio-visual experience unlike anything you've seen before. These upgrades will be available just in time for the opening of the pool season. Performances at Wet Republic will also be enhanced. New audiovisual technology will consist of 4,000 square feet of high-contrast video displays, a 13-foot interactive, pixel-mapping cube, and the same sound system currently found in Omnia Nightclub. This is the same type of technology used for major events like Coachella music festivals and Tomorrowland.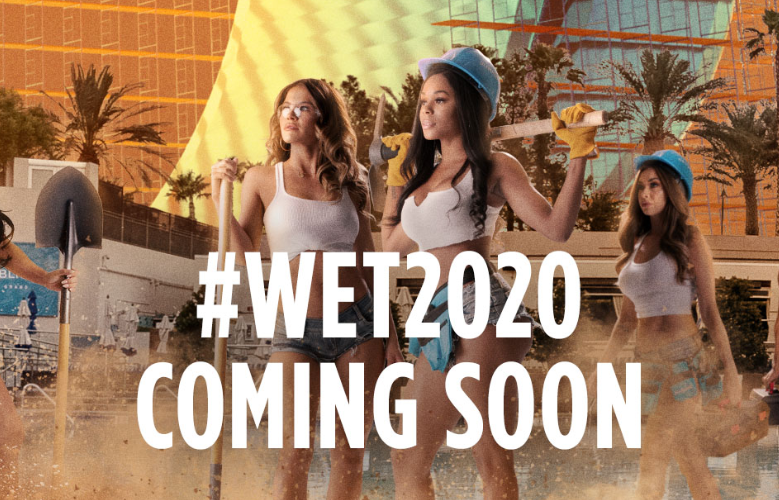 Wet Republic at MGM Grand is one of the largest and long-standing party destinations in Las Vegas. The space spans more than 54,000 square feet, an area larger than an NFL football field. Currently, Wet Republic has three main pools, a large dance floor, DJs, day beds, cabanas, and cocktail bars. While the new Ultra Pool will not be opening for a couple more months, the venue already has a lineup of amazing talent on board. This includes widely-known DJs like Zedd, Tiesto, Steve Aoki, Martin Garrix, and Illenium. You can also expect some major events throughout the spring and summer months that will draw in thousands.
Since its initial opening in 2008, Wet Republic Ultra Pool quickly became one of the most popular pool party destinations in Las Vegas. Its long-term success is partially due to the venue's ability to deliver guests with a memorable pool party experience not available at most pool destinations. No details will be overlooked during the remodel. Rockwell Group is in charge of revamping the architectural design of the space, as well as improving the audio-visual production. The group will also be delivering a new stage and better viewing angles for patrons.
For those who take advantage of the venue's VIP benefits, there will be some great perks for VIP guests once the pool opens again in March. The new plunge pools will provide plenty of room for guests to splash around in. There will also be a total of 12 new bungalows built. These intimate outdoor spaces provide guests with the ultimate spot to relax out of the direct Vegas sun. Following the multi-million-dollar makeover, guests can also expect to see other upgrades, such as an expanded artist performance area, elevated cabanas, furniture upgrades, and a 2,500 square foot open-air lounge.
Wet Republic Ultra Pool at MGM Grand is aiming to bring guests a sensory-captivating experience when they open this spring. Summer 2020 is expected to be one of the club's busiest seasons due to the new upgrades. Party-goers should plan to attend the innovative pool parties that will be hosted nearly every week, and indulge in the innovative VIP bottle presentations. There will also be new food and beverage offerings. The best part about this major makeover is that you can get tickets as soon as February 4th to see your favorite performers in the spring lineup.