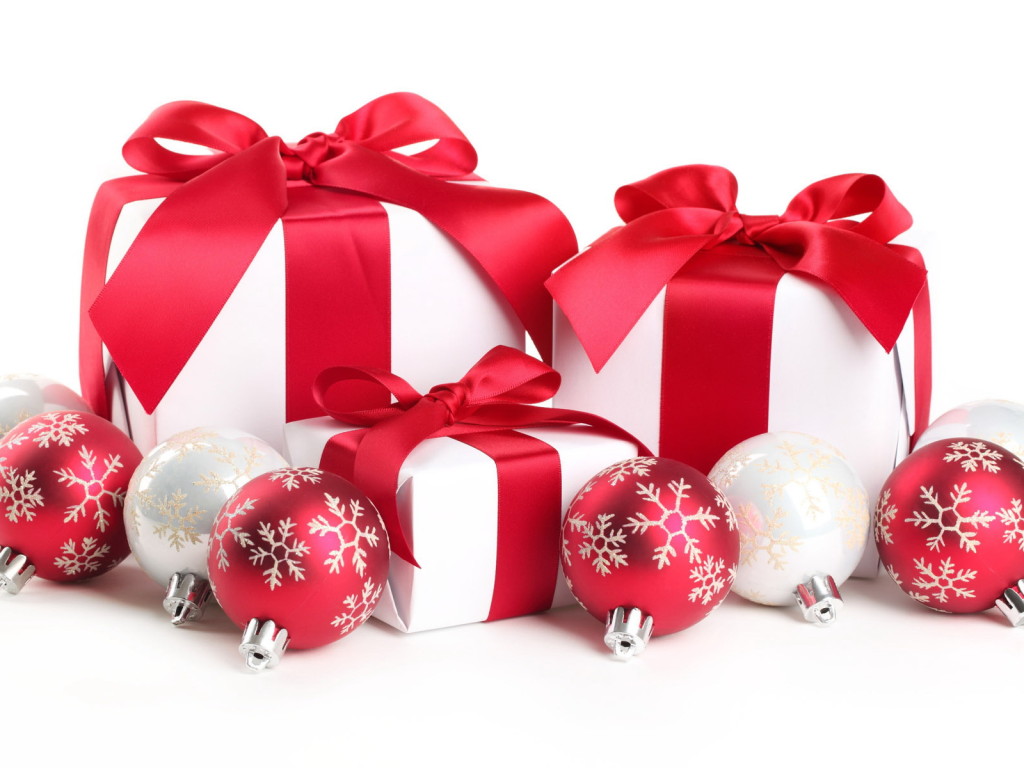 With the holiday season upon us, some may find it a little odd that you've decided to take a trip to Las Vegas. While it may not be any of their business, there is the point that one or two may make regarding holiday shopping. If you have yet to actually go Christmas shopping, you aren't leaving yourself a lot of time to hit the stores when you get back.

Do we have you panicked over the realization that, once you return to town, there's only two or so weeks left to shop? It's okay. We have a remedy that lets you enjoy your trip to Sin City, check out some of the "Off-The-Strip" sites, and still get your Christmas shopping under control before you even return home.
You can get all of your holiday shopping completed by visiting any one – or all – of these following shopping establishments. Be mindful, though. One or two do require some travel outside of Las Vegas.
The District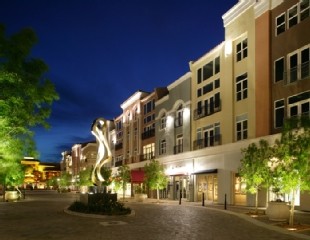 If you head south of Sin City approximately 15 minutes, you will find a surprising little recluse of a casino known as Green Valley Ranch. This large structure houses the typical offerings of a Station Casino property like a Fiesta buffet and Grand Cafe. Outside of Green Valley is something unique, though. I small little gathering of shops, no longer than one or two city blocks, known simply as The District.
While The District is divided by Green Valley Parkway, only the west side offers a real assortment of shopping. Whether you're shopping for a close loved one or just need a gift for an office pot luck, stores like William-Sonoma and Pottery Barn will make your shopping experience a breeze. These two flagship stores play host to a small selection of boutiques, specialty clothing stores, and a local, but reliable, jeweler – RedRock Jeweler. If you're shopping for a free spirit in your life, there's Anthropologie, a boutique that specializes in women's clothing, accessories, and home decor.
When hunger starts to overtake, you can dine in at The Elephant Bar and grab a fresh mojito or stuff your face at Lucille's Smokehouse. Your experience at The District will have you wondering if maybe you should stay off the Strip during your next visit.
Town Square
Want to get a little shopping done without having to drive miles off the Strip? Right off of Las Vegas Blvd, maybe 5 minutes down from Mandalay Bay, is an elegant shopping mall that helps you get all of your purchasing done in one simple trip. Town Square is a pleasant experience of a good atmosphere, plenty of stores, and the occasionally eatery and lounge to take a break in.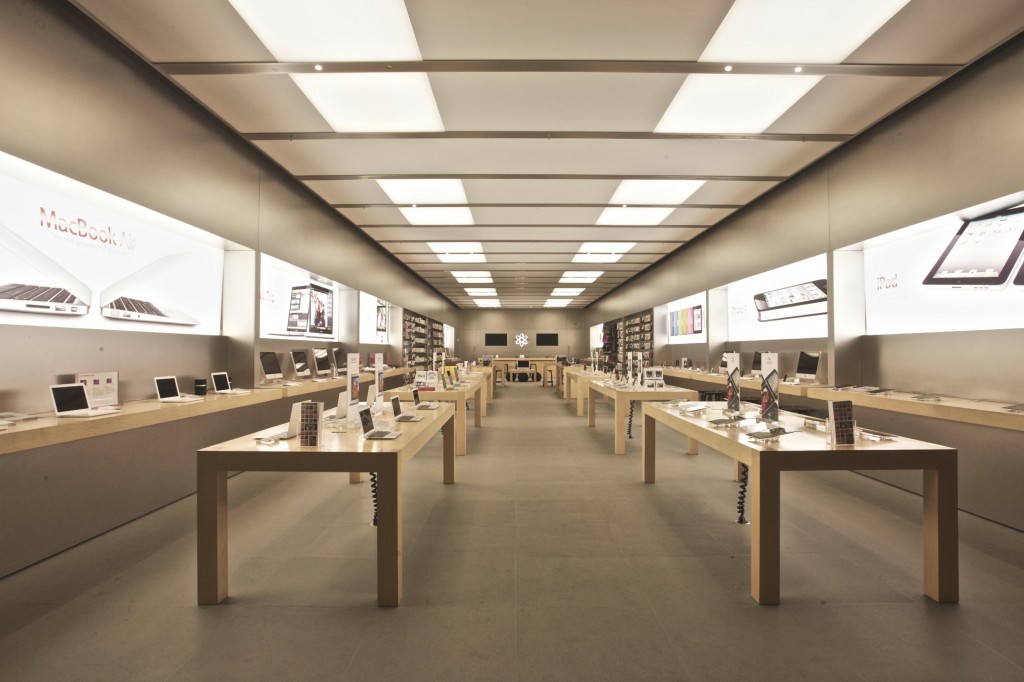 Town Square offers more of a recognizable selection of shops including Abercrombie, Aeropostale, Sephora, Bath and Body Works, and Fossil. At these locations, you already know you will be able to pick out gifts for every body that you need to shop for. Town Square is also an experience to walk through, with a nice decor that, during Christmas, gives off a "Dickens Village" vibe. Santa visits and sets up shop right in the middle of Town Square.
When you start feeling peckish, you can sit down for a meal at the California Pizza Kitchen, the Italian bistro Brio, or even the newly opened Sugar Factory. To make the trip all-the-more worth it, catch a movie with some popcorn at the AMC theater.
Shopping at Town Square is an all-around experience and you're bound to not leave empty handed. With over 75 shops to chose from, including the high end Apple and specialty Sanrio stores, you're guaranteed to find something for everyone.
Antique Shopping
There's more to southern Nevada than Las Vegas, which you will come to find when you travel 35 minutes south to Boulder City. You may have heard about this small, historic town due to its creation during the construction of the Hoover Dam. Since its historic creation, Boulder City has flourished into a small town that offers a unique assortment of shops for you to get some of your Christmas shopping done.
It may be not be considered orthodox to give someone a used gift for Christmas, but the rules change when you find a special piece of antiquated gold. In Boulder City, there are about half a dozen antique stores for you to bounce around in, each one offering different stock and a vast variety of items.
Goat Feathers, a two-story mecca of antiques, Sherman's House of Antiques, and the Antique Depot are just three of many stores within walking distance of one another. You're bound to find something small and unique at any of Boulder City's antique stores, and your "giftees" will not be disappointed in the item that you've found for them.
At the end of your shopping trip, you can dive into a delicious meal at Dillinger's, a classic burger joint, or Mel's Diner. When you're done shopping, just drive another 10 minutes south to experience the massive Hoover Damn.
Shopping Malls on the Strip
For the less adventurous types, there are always the shopping malls right on the Strip. Right next to Treasure Island, across the street from Steve Wynn's namesake property, is the Fashion Show Mall.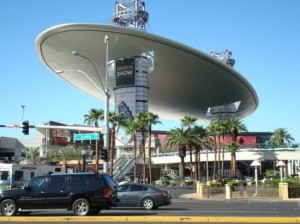 The Fashion Show Mall delivers an all around shopping experience with an over abundance of stores, places to eat, and a unique aspect that gives the mall its name. Over 100 stores guarantee that you won't be leaving empty handed. Anchor stores like Macy's, Nordstrom, Neiman Marcus, and Dillard's start your shopping day off right before you step foot inside this massive space. After you hit up the larger stores, you can take your wallet to stores like Microsoft, Louis Vuitton, Journeys, KAY Jewelers, Brookstone, and Brighton Collectibles. Every so often, the mall will play host to a public fashion show, put on by stores within the mall.
If you're not anywhere near the Fashion Show Mall, your options aren't limited in any way. Between Caesar's Palace, Planet Hollywood, and The Venetian, you are never more than a 5 minute walk from a suitable shopping area.
Within Caesar's Palace, you have the Forum Shops, while The Venetian gives you access to the gorgeous Grand Canal Shoppes. At Planet Hollywood, you can take a stroll through the circular Miracle Mile Mall. If you can't find what you're looking for at either of these three shops, than you don't know what you're looking for.
Don't turn Christmas shopping into a last minute rush around town when you're back home. Get everything you need while you're in Vegas. If it's transportation you're worried about it, we can take care of that with a luxury limo! Give us a call, we can get you from point A to point B with no hassles!
By "Mark LoProto"