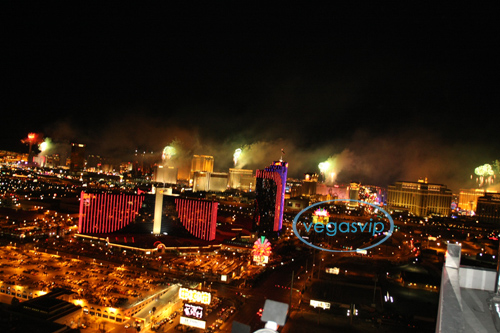 New Year's Eve is the biggest party of the year and no one does it better and bigger and wilder than Las Vegas. From no last call, to the 24 hour a day nature of the town, Las Vegas is simply the best place to celebrate New Year's Eve. But you really shouldn't just fly to Las Vegas and plan to par-tay. That's so amateur hour, dude. You need a plan. Where do you want to go? What kind of New Year's Eve in Las Vegas do you want to have? Fortunately, the people at Vegas VIP are experts when it comes to planning kick ass Las Vegas weekend packages. Are you more of a dinner and a show type? Or more of a jam packed club dance floor type? Las Vegas can fulfill your every fantasy and that is particularly true on New Year's Eve.
If you're the dinner and a show type; Las Vegas offers you a myriad of options. For a hedonistic New Year's Eve in Las Vegas, try Cirque Du Soliel's Zumanity at New York, New York. The show's tag line is "prepare to arouse your senses," and let me tell you, AROUSED is the key word here folks. This is one sexy show. Part burlesque, part porn, part freak show and all served with a side of champagne (or vodka if you prefer something a bit stronger). Cirque Du Soliel always puts on a good show, and as you know, you can check out a variety of their productions in Las Vegas.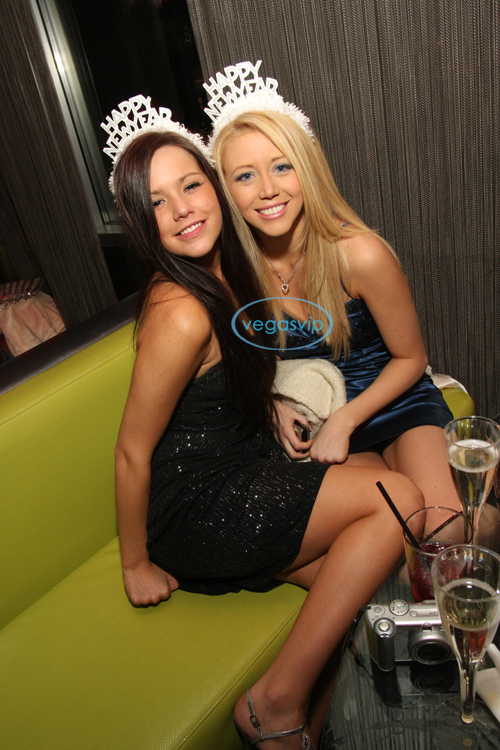 Continuing the theme of decadence, the Palms is throwing a New Year's Eve party that is sure to have at least as many beautiful bodies as Zumanity, but with a whole different meaning to the term "freak show." Every club in the resort has a different theme going on for Las Vegas New Year's Eve 2012/2013. Rain has Paul Oakenfold, Ghostbar has DJ Exodus, Moon has LMFAO, Jared Leto's band 30 Seconds to Mars is playing the Pearl Theatre and those beautiful bodies will be at the Playboy Club in the form of Kara Monaco and friends. Get your tickets now by calling Vegas VIP. While you're at it, ask the guys about limos and bottle service. If you're gonna go, why not go big, right?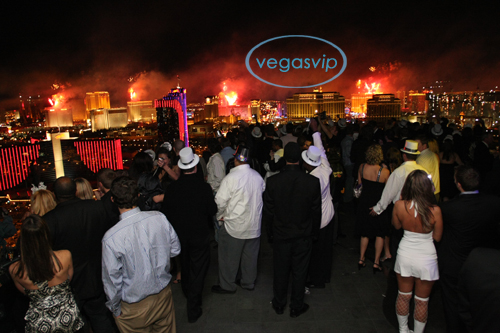 If swanky lounges filled with the hottest partygoers in Las Vegas are more your style, check out Tabu Ultra Lounge at the MGM Grand Resort and Casino. The cost of the ticket includes an open bar from 9p-11p. Two hours is plenty of time for you to drink enough liquor to make the price of entrance a bargain. All of the hottest clubs in Las Vegas will be throwing New Year's Eve bashes and it pays to get your tickets as early as possible. These events often sell out weeks in advance; and when they don't, the ticket prices go up and up and up and up the closer it gets to New Year's Eve. Money may not be an object, but if it is, or if you'd just rather keep it in your wallet to gamble with while you're in Las Vegas, well then make sure to book those party tickets ASAP, my fellow partygoers.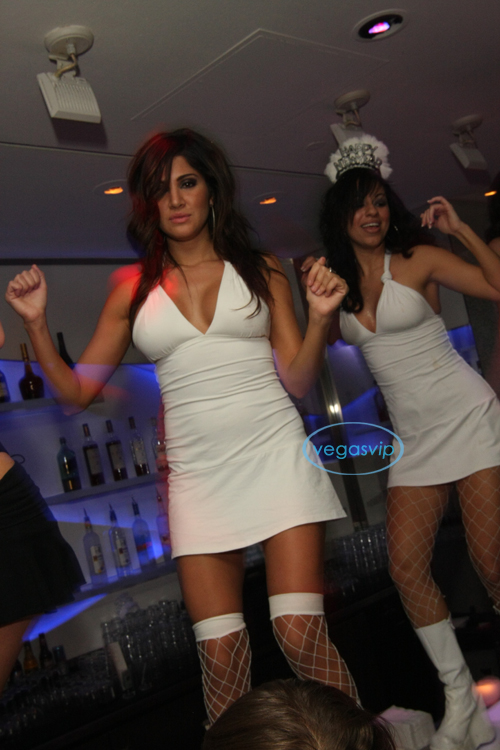 Everyone should experience New Year's Eve in Las Vegas at least once in their life. New York can keep Times Square – our weather is better. The masses take to the streets in celebration in Las Vegas and have the bonus of not freezing their fricking asses off too. There is no doubt about it – New Year's Eve in Las Vegas is where it's at. So, are you ready to make your plan for the best party of the year?
By "Dan Nunes"