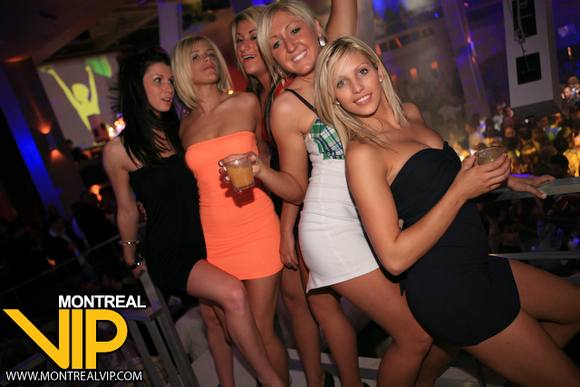 Real-life VIPs include celebrities, sports pros, the extremely wealthy, and high rollers. Given special perks and privileges wherever they go, VIPs really know what it means to live the good life! It's not necessary to be a millionaire to experience this exclusive lifestyle firsthand, however. You just need to partner with the right VIP service.
Montreal VIP is a highly recognized and respected VIP service for a Montreal bachelor party, couples getaways, bachelorette parties, and other high-end celebrations in Montreal. A veritable one-stop planning service for exclusive parties, the company can help groups of all sizes create a completely customized itinerary and provide extras regular travel booking companies simply can't.
Montreal clients can expect preferred access to the best Montreal nightlife. Traveling with a personal VIP host will never be kept out of coveted nightclubs, and the group will be granted the privilege of skipping the line and the cover charge. Things will get even better once your group is beyond the velvet rope! You'll be invited inside VIP areas and lounges and treated to bottle service, which inevitably attracts a great deal of attention from the fairer sex.
Other services available to Montreal VIP clients include reservations at five-star restaurants, coordination for adult shows, limo and private jet reservations, and bookings at luxury penthouses and suites. All of the packages offered by Montreal VIP are highly adaptable, allowing clients to pick and choose the services they desire. Working with the city's premier VIP service will allow you to simplify your planning without sacrificing what you really want in an exclusive, once-in-a-lifetime celebration in Montreal.
By "Dan Nunes"