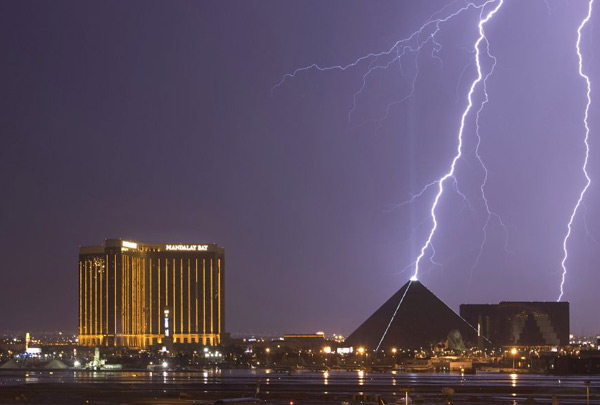 If you've come to Vegas for Labor Day, chances are you have taken a look at the projected weather forecast and let out one deep sigh. On behalf of the entire city of Vegas and Mother Nature, we apologize for this unfortunate turn of events. It doesn't rain often here, but as luck would have it, we are looking at a pretty dreary weekend.
Worry not, fair traveler. Though you may not be able to party in the warming desert sun, our crew at Vegas VIP is fully capable of guaranteeing you a great time regardless of the weather or your surroundings. As my mother always said, if you can't party outside, bring the party indoors!
… Okay. She never said that, but it's still true!
Moving the Party Indoors
Sure, you wanted to bask in the sun this entire weekend, but I guess that just wasn't in your cards. You can, as an alternative, bask in the pulsing glow of the lights of local nightclubs like Rain, Moon, and Bank. These clubs may not be the biggest and the brightest that you'll find on the Las Vegas Strip, but during a holiday weekend, those attributes will actually play in your favor. By this time, the more popular clubs – Hakkasan, XS, Surrender, TAO – have pretty much sold out for the entire weekend; and if they haven't, they aren't going to be a treat to get in to. Clubs like the aforementioned four plus others like VooDoo Lounge draw somewhat smaller crowds and may be a little easier to get in to.
You can even go for a more subdued experience by trying out the Bellagio's Hyde or 1OAK at the Mirage. Not quite nightclubs, not quite lounges, these establishments mix the best of both worlds. Worry not, though, there is still plenty of party in these toned down establishments.
If the nightclubs and lounges you decide on are a bit too cramped or you simply can't find your way in, you can always look into smaller bars throughout the Strip. Each resort has its own small bar, and while they may not tout the celebrity talent that the nightclubs will, these bars are just as entertaining. Look to Centrifuge at the MGM, Minus 5 at Mandalay Bay, or even Ghostbar at the Palms for the perfect Labor Day Weekend festivities. You will party down with people just like you, all hoping to spend their holiday in good company.
Feast the Weekend Away
Okay, so clubbing isn't your thing and drinking at a lounge just seems like a waste of money. What, than, about eating? You were going to pig out and gorge on some delicious barbecue anyway, so why not turn this grim situation into a fine dining experience.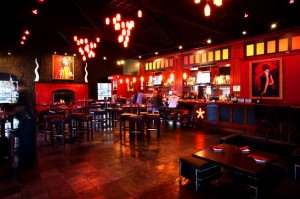 Vegas has no shortage of fine restaurants, but we recommend places like Firefly or The Pub at the Monte Carlo. Both locations offer a wide variety of alcoholic beverages – Firefly with a full wine bar and The Pub with its on site brewery and 200 different brews. Looking for something a little more "exciting"? Look no further than the PBR Rock Bar and Grill. The atmosphere is heavy with excitement and the patrons are always looking for a good time.
On top of atmosphere, you will get great eats, great service, and a memorable experience that will leave you forgetting about the isolated thunderstorms outside.
Listen, if we could make the rain go away, we would; but we can't. All you can do is make the best of your situation. You may not come back with that tan you were hoping for, but if you and Vegas VIP were to work together, you will forget about lounging in the sun. Don't hesitate to call us. Labor Day weekend may be right upon us, but we're always available to provide you with the experience you've been hoping for.
Just try to enjoy yourself!
By "Mark LoProto"