Thunder from Down Under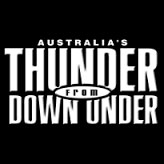 Location:

Rio Hotel

Show Times:

Nightly at 9:00 pm
(Additional shows Fri & Sat at 11:00 pm)
Thunder from Down Under VIP Packages
Hot Chicks

What's included:

Call 1.800.VEGASVIPfor exclusive pricing

BOOK / Inquire

Thunder Light

What's included:

Call 1.800.VEGASVIPfor exclusive pricing

BOOK / Inquire
Thunder from Down Under Las Vegas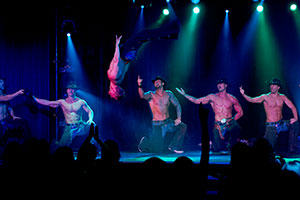 Thunder from Down Under is the top male revue show in Las Vegas, and has served more than 10 million women over the last two decades. The one-of-a-kind live show features a group of chiseled-bodied men, performing seductive dance routines and interactive skits. The Australian show tours internationally, attracting women of all ages to come and bring their fantasies to life. One of the biggest perks of the show is that the performers interact with the crowd, and will even bring a few lucky ladies up on stage to participate in the fun.
Whether you're celebrating a birthday, bachelorette party, or just a girl's night out, Australian's Thunder from Down Under is the ultimate experience. The show combines handsome guys with bulging biceps, screaming and whistling women, and numerous provocative routines performed by great looking male strippers. These guys are there to entertain, and do an incredible job getting every member of the audience to have a good time, share laughs, and to feel confident about themselves.
Can't make it to Vegas for one of the famous Thunder from Down Under shows? Don't worry, the guys may be coming to a location near you. The show is performed throughout the U.S. and internationally in resorts, casinos, hotels, theaters, and clubs. However, if you're looking to catch these blokes in your city, be sure to grab your tickets early. Also check to see what party packages are available to ensure that you get the most bang for your buck. Party packages are available for various size groups and celebrations.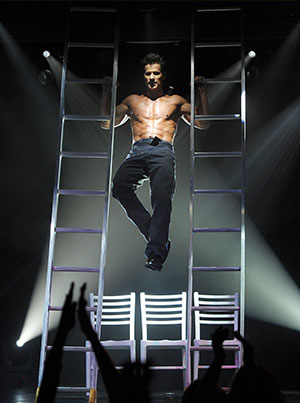 Thunder from Down Under is undoubtedly one of the world's most sought after male revue shows, and the perfect girl's night outback. The guys really known how to get the audience excited from the very minute they walk on stage. Each performer aims to make a different female fantasy come true, from the slow unbuttoning of their shirts to dressing like western cowboys. The women in the audience show their appreciation through yelling, screaming, and whistling.
The internationally acclaimed male revue show is a 90-minute non-stop journey that will keep you entertained from start to finish. Australian's Thunder from Down Under has also had rave reviews. The Las Vegas Review-Journal newspaper claimed that the show had the "Best Dancers", more than just your run-of-the-mill male strippers. The guys of Thunder from Down Under have toured more than 15 countries, including the United States, Canada, Russia, South Africa, England, New Zealand, Mexico, Australia, Ireland, Mexico, and Taiwan.
The unique group of men from Thunder from Down Under emit a charm that separates them from similar male revue shows. The guys have a devoted fan base that consists of women of all ages from all around the world. And it's not only the looks that turn these women on, it's also the guys' personalities. Each and every member has their own likeable characteristics. This is why they've been favorite guests on many television shows, including The Wayne Brady Show, E!'s Wild on Las Vegas, Sally Jessie Raphael, Surreal Life 3, Entertainment Tonight, and CNN.
If you're looking for some world-renowned entertainment for your next party, celebration, or special event, consider getting tickets to Australia's Thunder from Down Under. Grab a group of your closest friends and enjoy a night of singing, dancing, and pure entertainment from a show that has been delighting women since 1991. Be aware that this show sells out fast, so get your tickets while you still can.