Marquee Bottle Service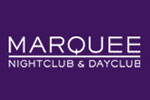 Location:

Cosmopolitan Hotel

Nights:

Friday, Saturday, Monday 10:30pm - 4am.

Music:

House & Techno

Dress Code:

Fashionable, No ball caps, sneakers or other athletic wear

Local Night:

Monday

Marquee Bottle Service & VIP Packages
VIP Entry with Table

What's included:

Limo transportation
Dedicated VIP Host
VIP entry to Nightclub
VIP Table with bottle service

Call 1.800.VEGASVIPfor exclusive pricing

BOOK / Inquire

2 Club Tables w Limo

What's included:

Vegas VIP Host
Limo Transfer to strip club
Strip club VIP entry & bottle service
Limo Transfer to the nightclub
Nightclub VIP Entry & Table
No Line (includes cover)

Call 1.800.VEGASVIPfor exclusive pricing

BOOK / Inquire
VIP Packages for Ladies
VIP Entry for Ladies

What's included:

Limo transportation
Dedicated VIP Host
VIP entry to Nightclub
Nightclub Tour

Call 1.800.VEGASVIPfor exclusive pricing

BOOK / Inquire

Queen of the Night

What's included:

Limo transportation
Firefly dinner with 2-hour open menu & bar (all inclusive)
VIP entry and "HOT Seats" at Chippendales Show
VIP entry to the Nightclub with bottle service

Call 1.800.VEGASVIPfor exclusive pricing

BOOK / Inquire
Marquee December, January 2024 Calendar - Weekly Events
Marquee Nightclub

Marquee Nightclub

Marquee Nightclub

Marquee Nightclub

Marquee Nightclub

Marquee Nightclub

Marquee Nightclub

Marquee Nightclub

Marquee Nightclub

Marquee Nightclub

Marquee Nightclub

Marquee Nightclub

Marquee Nightclub

Marquee Nightclub

Marquee Nightclub

Marquee Nightclub

Marquee Nightclub

Marquee Nightclub

Marquee Nightclub

Marquee Nightclub

Marquee Nightclub

Marquee Nightclub

Marquee Nightclub

Marquee Nightclub

Marquee Nightclub

Marquee Nightclub

Marquee Nightclub

Marquee Nightclub

Marquee Nightclub

Marquee Nightclub

Marquee Nightclub

Marquee Nightclub

Marquee Nightclub

Marquee Nightclub

Marquee Nightclub

Marquee Nightclub

Marquee Nightclub

Marquee Nightclub

Marquee Nightclub

Marquee Nightclub

Marquee Nightclub

Marquee Nightclub
Marquee Nightclub Las Vegas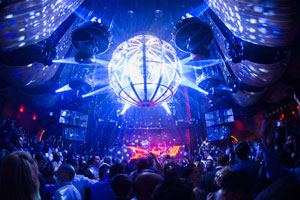 The neon glow of Vegas is one of the city's signature attributes and has become something that all tourists aim to photograph from all angles and heights. The steady, almost pulsating light of the Strip can be seen from all parts of the Las Vegas Valley and have grown to become iconic in their own way - more-so than the glow of any other American city. So, when a nightclub somehow encapsulates the look and feel of Sin City within four walls, it undoubtedly becomes an icon in itself. The Cosmopolitan's Marquee Nightclub is such an establishment, imbued with the style that tourists pine for in Las Vegas. Marquee may be one of the newer nightclubs on the Strip, but it has quickly rose the ranks of other legacy venues to become a Las Vegas hotspot.
What makes Marquee so unique and special? It's tough to pinpoint one quality, but there are some glaring factors that help spotlight this nightclub. For one, when it comes to decor, Marquee is dressed to impress. The interior is decorated in an assortment of fine furnishings and standout accents. One philosophy that clear went into creating Marquee was that of costumer attraction. How the club looked was high on the list during the planning stages, as made evident by the shimmering decor, comfortable and inviting furnishings, and expertly designed lighting. The soft glow that engulfs the main room bounces off of many surfaces, adding a unique layer to the club's design.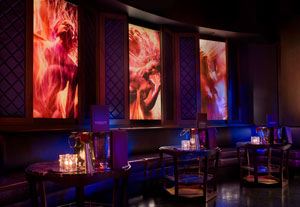 Marquee's focal point is the expansive dance floor, adorned by an oversized LED screen that hangs overhead. This large space quickly overflows with people as resident and special guest DJ's spin a mix of house, pop, and Top 40 tunes to dance the night away to. The energy is always charged and you'll be challenged to not instinctively jump onto the dance floor and move the night away. Grooving along with the crowd on the floor are a slew of go-go dancers making use of the catwalks above. The atmosphere at Marquee is one that fuels an all-night affair. Regardless of how long you've been on your feet, stepping within this inviting establishment will immediately reenergize you for a night of non-stop fun and excitement.
The musical entertainment comes at the behest of DJ's including Eric D-Lux, Roger Sanchez, Lisa Pittman, DJ Vice, and DJ Redfoo, as well as a surprising assortment of celebrity guest DJ's and performers. Marquee draws in quite the celebrity crowd, so don't be surprised to find your night graced with the presence of a surprise performance or two.
The true thrill with Marquee isn't the dance floor, nor is it the decor. It's the VIP experience. While stepping through Marquee's doors will immediately bestow upon you a feeling of VIP status, it isn't until you get to sit down at one of the coveted VIP booths that you find out what it's like to earn the title. Marquee's VIP seating is normally reserved for frequent celebrity guests - including Leonardo DiCaprio and Paris Hilton - but if you can swing it, there can definitely be a table with your name on it.
Springing for Marquee's bottle service will grant you access to the most coveted seats in the house - right overlooking the dance floor. Included in your new status will be a VIP host, who will do their best to fulfill your every need for the evening. Also, you can expect to drink only the finest of liquors, straight from Marquee's high-end bar. This top-notch service is one that cannot be passed up, and only the specialists at Vegas VIP can work out the best deal for your buck.
You may think you know Vegas, but you don't know the city in its entirety until you've partied the night away at Marquee. The experience is so addicted that you can expect to return time and time again until your legs can take no more.