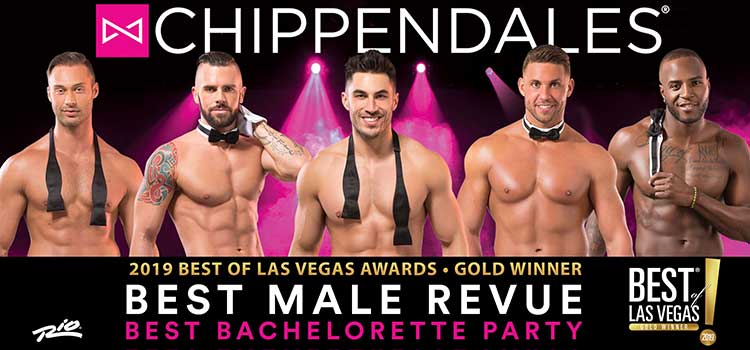 Chippendales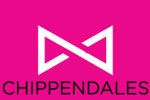 Location:

Rio All Suite Hotel & Casino

Show Times:

Nightly at 8:30 PM
(Additional Shows Friday & Saturday 10:30 PM)
Chippendales VIP Packages
Bachelorette Party

What's included:

Call 1.800.VEGASVIPfor exclusive pricing

BOOK / Inquire

Just Because Party

What's included:

Limo Transfers
Premium Chippendales Show Tickets
Limo Transfer to Mandalay Bay Hotel
VIP Club Hopping to Mandalay Bay Clubs
VIP Entry to Light & Foundation Room

Call 1.800.VEGASVIPfor exclusive pricing

BOOK / Inquire
Dirty Thirty Diva

What's included:

Limo transfer to Restaurant
Firefly dinner with 2-hour open menu & bar (all inclusive)
Limo transfer to Rio Hotel
Premium Chippendales Show Tickets

Call 1.800.VEGASVIPfor exclusive pricing

BOOK / Inquire

All That Bachelorette

What's included:

Limo Transportation
Firefly dinner with 2-hour open menu & bar (all inclusive)
Premium Chippendales Show Tickets
Hosted VIP Entry to Encore Beach at Night

Call 1.800.VEGASVIPfor exclusive pricing

BOOK / Inquire
Chippendales Male Revue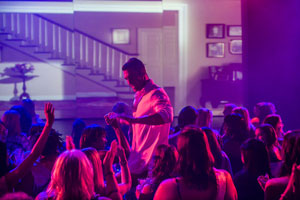 The Show is the long-awaited answer to the male-focused strip club and bar scene in Las Vegas. Chippendales is the original 'Ultimate Girls Night Out' destination designed by women, for women. Most importantly, the men in the show are physically perfect and attendees rarely have a reason to be sour. After all it's all geared towards you, the woman visitor!
In fact, everything from the decor and furniture to the fabrics and colors are sexy, feminine and chic. Even the bathroom fixtures and floor finishes draw aesthetic attention. In addition, the all-male wait staff has been hand picked and trained to cater to a predominantly female clientele.
From firemen and construction workers to cowboys and military men, "Chippendales - The Show" completely fulfills women's hidden desire for men in uniform. But of course, the dancers don't keep their uniforms on for very long, as hard hats and grease covered overalls disappear and hard bodies are put on display to please the overwhelming desires of the women in the audience.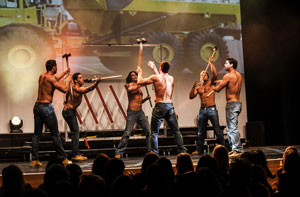 While ladies are enjoying the show a specialty menu of cocktails is available for the Ultimate Girls' Night Out. The 'cocktail program' features a wide variety of drinks appealing to women. Flavored rums, vodkas, tequilas and, of course, champagne, have been blended with exotic ingredients and fresh fruit juices to create sexy, sophisticated cocktails.