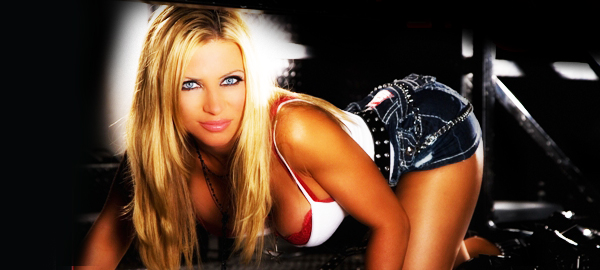 "1000's of Beautiful Girls & 3 Ugly Ones".
That is the tagline of one of the biggest strip joints in the United States. Deja Vu Showgirls Las Vegas is one of the few totally nude clubs in the city. It is packed with a lot of weekly events, stunning women, and a selection of special options which includes shower, table or couch dances. It has been one of the most popular gentlemen's clubs in Las Vegas.
Most of its visitors state that the club has this clean and airy feeling. The club promises that there are about a hundred girls dancing on two stages at the same time. The girls are a mix of everything you've ever dreamed of, and it is a bonus that almost every dancer in this club is very friendly. However, you should watch out and be patient with the club's waitresses as they may tend to be very aggressive. From time to time, a waitress may ask you if you want to buy the lady you're mingling with a drink. Basically, that's just about it. Apart from that, partying at Déjà Vu is hassle-free and you will surely have the best night of your life.
Right now, the drinks are sold at ten dollars ($10). However, if you wish for a little treat, you can avail of their package for thirty dollars ($30). This includes the admission and unlimited drinks. There's a catch, though. The drinks served at the bar are non-alcoholic. This is because the girls are fully nude, and trouble is to be avoided. Parking is never a problem since there are valet and free parking services available. To those guests who are staying at the local hotels, complimentary van or limo service is also offered.
What sets Déjà Vu Showgirls apart from other strip clubs is that they really make an effort to host the best events in the area, along with specials on almost every day of the week.
• Sundays: The performers get down and dirty as they host nude oil wrestling contests. To make things more exciting, customers can avail of hookah and VIP rooms.
• Mondays: Also called Hookah nights. Everyone who avails of a booth will get free hookahs.
• Tuesdays: This is the night for two-for-one dances. You can get an upgrade if you check the club's theme rooms.
• Wednesdays: The club pays homage to the ladies as female customers get free admission and five dollars for an all you can drink. When the clock strikes at 10pm, ladies night contests are being held.
• Fridays and Saturdays: Be prepared for the weekend specials like two-for-one dances, "G-spot After Hours" and "DJ Stevo's House Party"
The club also offers a free pickup from nearby hotels instead of a paid transportation. The club is open from Mondays to Saturdays from 11am to 6am of Sunday. Normal club operations resume at 6pm of Sunday. The novelty shop, on the other hand, is open for 24 hours daily.
Call 1800-VEGASVIP for Reservations.
By "Dan Nunes"