TAO Bottle Service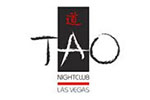 Location:

Venetian

Nights:

Thursday, Friday - Saturday: 10pm to 5am

Lounge:

Sunday - Wednesday 5pm - Midnight, Thursday - Saturday 5pm - 1am.

Music:

House, Hip-hop, Top-40

Dress Code:

Dress to impress, No hats, baggy clothing or t-shirts

Local Night:

Worship Thursday

TAO Bottle Service & VIP Packages
VIP Entry with Table

What's included:

Limo transportation
Dedicated VIP Host
VIP entry to Nightclub
VIP Table with bottle service

Call 1.800.VEGASVIPfor exclusive pricing

BOOK / Inquire

2 Club Tables w Limo

What's included:

Vegas VIP Host
Limo Transfer to strip club
Strip club VIP entry & bottle service
Limo Transfer to the nightclub
Nightclub VIP Entry & Table
No Line (includes cover)

Call 1.800.VEGASVIPfor exclusive pricing

BOOK / Inquire
VIP Packages for Ladies
VIP Entry for Ladies

What's included:

Limo transportation
Dedicated VIP Host
VIP entry to Nightclub
Nightclub Tour

Call 1.800.VEGASVIPfor exclusive pricing

BOOK / Inquire

Queen of the Night

What's included:

Limo transportation
Firefly dinner with 2-hour open menu & bar (all inclusive)
VIP entry and "HOT Seats" at Chippendales Show
VIP entry to the Nightclub with bottle service

Call 1.800.VEGASVIPfor exclusive pricing

BOOK / Inquire
TAO September, October 2023 Events Calendar
TAO Nightclub

TAO Nightclub

TAO Nightclub

TAO Nightclub

TAO Nightclub

TAO Nightclub

TAO Nightclub

TAO Nightclub

TAO Nightclub

TAO Nightclub

TAO Nightclub

TAO Nightclub

TAO Nightclub

TAO Nightclub

TAO Nightclub

TAO Nightclub

TAO Nightclub

TAO Nightclub

TAO Nightclub

TAO Nightclub

TAO Nightclub

TAO Nightclub

TAO Nightclub

TAO Nightclub

TAO Nightclub

TAO Nightclub

TAO Nightclub

TAO Nightclub

TAO Nightclub

TAO Nightclub

TAO Nightclub

TAO Nightclub

TAO Nightclub

TAO Nightclub

TAO Nightclub

TAO Nightclub

TAO Nightclub

TAO Nightclub

TAO Nightclub

TAO Nightclub

TAO Nightclub
TAO Nightclub Las Vegas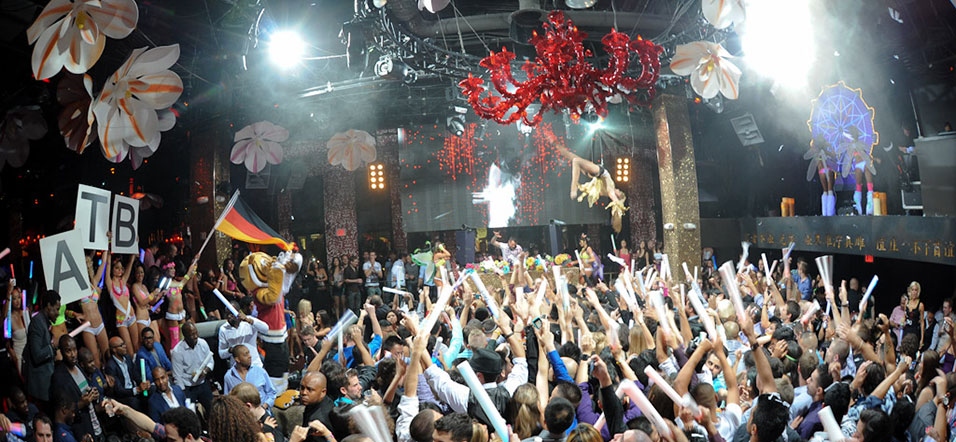 Tao Nightclub Las Vegas< is defined as the process of nature by which all things change. Change in the nightlife industry is what Tao nightclub at the Venetian Hotel and Casino is striving to accomplish. No other nightlife venue in Las Vegas can boast a 10, 000 square foot nightclub, a stylishly hip lounge, and one of the most popular gourmet restaurants in the United States all under one roof.
Tao's restaurant and lounge are patterned after the trendy eatery in New York City. Many of the design elements, such as the towering Buddha statue that stands guard over diners, are all a Tao Las Vegas, but on a larger scale. To access the lounge, one passes through a barrel shaped corridor flanked by tubs filled with scented water and rose pedals. The lounge area is open and airy, with a Buddhist temple's feel of serenity. Ancient Chinese statues overlook about a handful of half-circle shaped booths to one side of the lounge, while cream colored sofa tables occupy the rest of the space. A large bar to the rear is a great hang-out point to have a cocktail or two while waiting for a seat in the restaurant, just located behind the bar. Tao's lounge is the perfect spot for a Tuesday or Wednesday night excursion.
Tao Nightclub is located above the lounge and restaurant. It is easily accessed by a set of elevators located at the entrance to the club and by a set of stairs in between the lounge and restaurant. These are limited to escorted entry only. Once the elevator doors open, you are transported to an environment best described as jaw-dropping. Your first sight is a bar with hundreds of small statues as a backdrop. Beyond the bar is the Opium Room, where bottle service is a must and the beat is more catered to those who prefer "house" music.
Down a tall, narrow hall is the main room of the nightclub. There you will find a two-story set of skyboxes separated by shear material for privacy. The dance floor is spacious with VIP tables around the perimeter. Floor to ceiling windows offer a muted glimpse of the Las Vegas strip to remind everyone that they are not far from reality. Tao nightclub at the Venetian is wonderful place to see and be seen in Las Vegas. The girl to guy ratio is always favorable and the music will keep you dancing all night. Bottle service is recommended, as standing space is limited. The experience you will have at Tao nightclub will truly be one that you won't soon forget.
TAO Nightclub Reviews
"

TAO is amongst the best with minor flaws

"

★ ★ ★ ★ ☆

I've always wanted to see what the fuss over TAO was, but never found the time. Finally, after making it there, I can't say I'm disappointed... too much. The space is really small, so it gets crowded pretty quick - which is really as bad as things got. If you can deal with a crowd, you'll have a pretty decent time. The liquor was served up pretty quick and the dance floor had a lot of energy on it. Would I go back? Absolutely.

August 15

by

Johnny