Sapphire Strip Club Las Vegas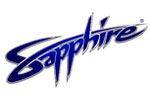 Location:

Industrial Rd

Open:

24/7

Music:

House, Hip-hop, Top-40

Alcohol:

Yes. Full stocked bar
VIP Packages
The Hangover

What's included:

Limo transportation
Firefly dinner with 2-hour open menu and bar with tax and waitress gratuity included
VIP entry, seating, and 2-drinks at Sapphire Gentlemen's Club
VIP bottle service at "On The Record"

Call 1.800.VEGASVIPStarting at $199 per person

BOOK / inquire

Peaks & Peaks

What's included:

Limo Transfer to Twin Peaks
Dinner at Twin Peaks including apps, food, beer, gratuity & tax
Limo Transfer to Sapphire Strip Club
VIP Entry & seating at Sapphire

Call 1.800.VEGASVIPfor exclusive pricing

BOOK / inquire
VIP Entry, Table & Bottle Service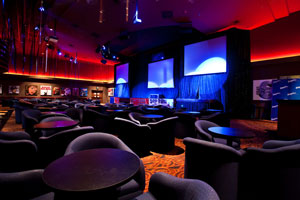 Ask any local what they're favorite strip club is, and they'll probably rattle off a list of three or four establishments. Ask them to break that list down to one club, and chances are they'll all say the same exact thing - Sapphire. People often have their own unique "favorite spot", but when it comes to Las Vegas strip clubs, just about every has the same opinion. There are your run of the mill joints that offer plain girls and there are your high class strip clubs. This popular establishment is the embodiment of what Vegas has to offer, both regarding atmosphere and the beautiful array of girls.
One of the best things is that the moment you step inside, you know that you're in for a completely unique experience. Most strip clubs have a certain aura about them; they smell and look a certain way, which is usually what gives strip joints that "seedy" connotation. The Club offers a whole new perspective on the strip club scene with thought out mood lighting, elegant decor, and an actual inviting atmosphere.
What truly makes Sapphire Strip Club so inviting is not so much the decor or the look of the lighting arrangement, but the girls that the club hires. In most clubs, you're treated to a random selection of strippers that range from "pleasant on the eyes" to "best to avoid". It spares no expense on the girls and hires only Vegas' most attractive women. No matter what kind of girl you are into, This venue will not disappoint. From blondes to brunettes to tattooed to perky - you will not leave disappointed.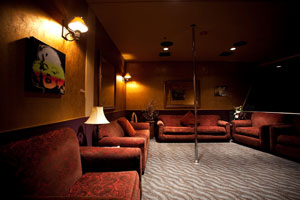 Sapphire Las Vegas offers several ways to experience the girls it has to offer. There is a main stage, where each girl gets a chance to impress the crowd. Some people like to have a more privatized experience, which is where the various VIP rooms and lounges come into play. With a lounge, you and your party can escape to your own private room with your own selection of girl. In a VIP booth, the experience is all yours to enjoy - no sharing is needed!
It's not all about entertaining the guys, either. It houses one of Sin City's top rated male revues - the Men of Sapphire. Ladies can slink away into a private theater for a night of unbridled, sexually charged entertainment. Bachelorette's of the evening could even get a pleasant surprise like an up-close and personal dance from one of leading men.
When people say "Oh, that was the best time ever!", sometimes they're exaggerating just to make it seem like they're night wasn't a bust. When they say it walking out of this gentlemens' club, they truly mean it. You'll be challenged to find a better strip club experience on the Strip, and chances are you will lose that challenge. From the ever flowing river of liquor to the goddess-like beauties that man the main stage, It has all of the workings of the perfect night out.
Don't skimp on your strip club experience. Go for the gold and go for this venue.