Bachelor Party Packages & Deals
* 6 person minimum. Excludes holidays. Subject to availability.
* 6 person minimum. Excludes holidays. Subject to availability.
Elements of Bachelor Party
So you've been put in charge of planning your best friend's bachelor party and getting 10 to 12 other guys to go along with it. Step one, choose the location. Las Vegas, Nevada, the city that never sleeps, check! Step two, plan the ultimate evening's festivities while staying within a reasonable budget. Vegas VIP's bachelor party package page will help. Here you will find a wide variety of options with varying degrees of debauchery.
The typical Las Vegas bachelor party consists of four main activities. First is the transportation. Las Vegas has plenty of taxis roaming the streets and queued up at the valet in front of your hotel, but with a group of 6 guys or more, a limousine is definitely the way to go. It will make the evening much more memorable and everyone will ride in the same vehicle, even for groups as large as 35 people. Plus, it is much more impressive rolling up to the hottest nightspot in a superstretch Hummer H2 limousine than a fleet of yellow beat up mini-vans. Second is the dinner. Every man should have that final meal with his comrades, a "Last Supper" if you will, to eat, share stories of past conquests and unite mugs of beer to a toast by the best man. It is also important to get a good food base in everyone's stomach to help absorb the vast quantities of alcohol that will be consumed throughout the night. The third major element of a good LV bachelor party is hitting a trendy nightclub.
Considering that a large group of half-drunk guys walking up to the head bouncer at a jam-packed nightclub asking to skip the 2-hour long line is a tough sell with little chance of success, having a VIP entry package that includes your very own personal Vegas VIP host there to escort your group into the club without waiting in line, becomes a near necessity. Also spending the extra money involved in getting a private table with bottle service is well worth it. It gives the group a "home base" to party at and provides the luxury of pouring your own drinks at your leisure. Finally, the fourth major foundation to the perfect stag party is the always popular adventure to the strip club. The overall bevy of beauties that slither around the hottest Vegas stripclubs searching for a warm lap to sit on will make any man grin from ear to ear. It is there that the bachelor can be made to wonder why he was getting married in the first place.
If not all four of these main activities for a stag in one night, go with at least two. All of the stag party ideas on this page contain at least one and depending on your budget, you are sure to find the perfect fit. If not, try our Custom Party form or call toll free 1-800-VEGASVIP and one of our VIP party planners will custom design a bachelor party just right for you.
Oh, and step three for you, the best man, is to make sure the groom-to-be gets home without any lipstick collar or crumpled up phone numbers in his pockets. Remember, not everything that happens in Vegas stays in Vegas!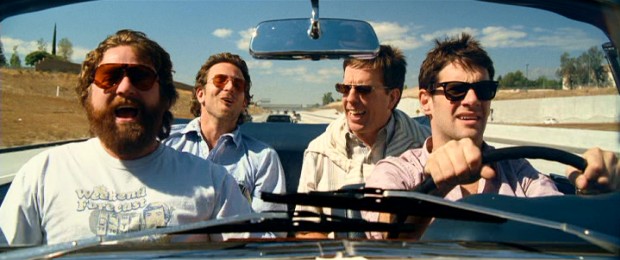 The Complete Stag Do Guide
The truth of marriage is inevitable. Even if you manage to avoid it, somewhere along the line, a friend will bite the bullet and you'll be dragged in whether you like it or not. The low point? The ceremony? The high point for most guys? The bachelor party.
A Grand Tradition
The idea of having a send-off bash for a friend getting married isn't new. In fact, according to this article in Time, the concept is as old as the Spartan warriors, who would hold a feast in honor of the groom before he tied the knot. It's nice to know we're just upholding a tradition with these celebrations, at least.
Presently "bachelor party" as a specific term means the party a groom-to-be and his friends have before the wedding. Most traditionally this has been associated with a party the night before the wedding, but practicality makes this fairly uncommon. As a term, bachelor party is only used in the US, Canada, and South Africa, of all places. While the tradition is celebrated among many other cultures, it is referred to as a "stag party" or stag night in the UK and the British Commonwealth, and by a variety of other names throughout Europe.
The concept is simple, the future husband and his friends celebrate his life that was and his life to come. How they choose to do this, however, is widely (and sometimes wildly!) open to interpretation.
In the first half of the 20th century in the US, a stag party was simply a term for a boy's night in, sometimes called a smoker because of how thick the air would get. Often early porn films, called "stag films" were shown. In fact, the original name for Playboy Magazine was Stag Party.
Who Foots the Bill?
Traditionally, and maybe ideally, not the groom. After all, the night is in honor of him, would you make the birthday boy pay for his drinks? You would? Cheap bastard.
Anyway, if you're booking something in advance, hotel room, trip, paintball, whatever, one sucker is usually designated to pony up the bill and spend the next six months nagging the other guys to pay him back.
But seriously, don't make the groom pay. Even if her parents are paying for the wedding, they are expensive and odds are the poor guy is footing the bill for something.
That said, while it is traditionally the job of the best man to plan the bachelor party, these days things tend to be more collaborative, with the groomsmen, or the groom's closest buddies, planning shenanigans together.
The Bare Minimum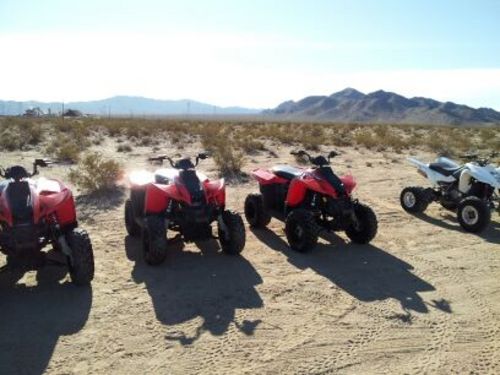 Don't let anyone tell you what you have to do. Not everyone wants to get trashed and go to a strip club. Some of us, that's all we want to do. If your idea of a badass night is your closest four buds, sipping scotch and playing pool, more power to you. Hell, depending on the scotch, it could cost way more than a trip to several strip clubs.
Generally speaking though, that's not the case, you want to do something that you don't get to do very often, or ever, you want to have an experience. There are two ways to go about this.
DO SOMETHING: Maybe you and your friends drink every damn weekend, so it's not a treat. In which case, think about what you don't do often, or ever. Skydiving? Go karts?
If you're more interested in a real experience, then start thinking outside the box. Odds are you see stuff all the time and think, "I should do that one day…" Well, if ever there was one day for that stuff, it's the bachelor party.
GO SOMEWHERE: If you wanna kick up your heels, it's hard to do it at home. There's a reason Vegas reigns supreme as a party destination, but part of is just the fact that if you wanna go crazy, you wanna GO somewhere to do it. Maybe it's finding a time share in the next city over. Maybe it IS Vegas. But here's the key: If you do it somewhere else, someone else gets to clean up the mess!
Let's Go To Vegas
If you want the best of doing something and going somewhere, well, you can't do better than what is, in fact, the number one destination for bachelor parties: Las Vegas. And why not? The city was practically built to be a bachelor destination. Within the span of a couple of hours you can go from eating one of the finest steaks in the country to buying a round at a bouncing night club, and finishing up at one of the most famous strip clubs in America!
And in case you are worried about price…book the right kind of package and you could wind up with VIP treatment, hotel, transport, and the whole shebang, for hardly more than you would spend on a decadent evening at home. So the question really becomes, why wouldn't you go to Las Vegas?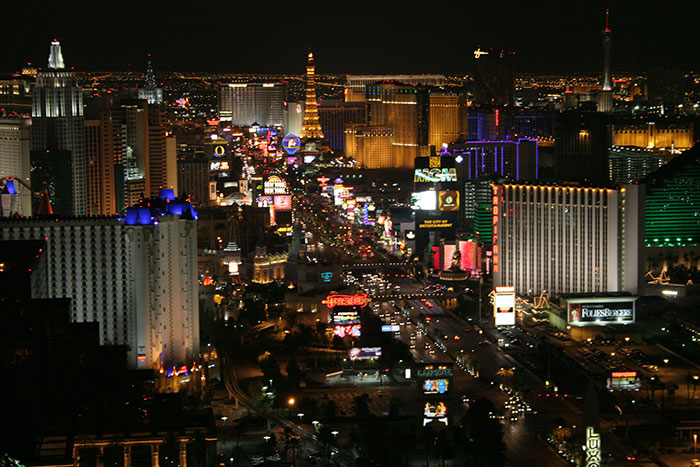 A Bachelor Party VIP Package
You can save a lot of legwork by booking a bachelor party package, like those listed here (link). Book your party item by item, and you'll have to do restaurant reservations, limo, food, activities, and on and on and on. It's way easier to let someone else put the package together and give you a single quote. Start with a pre-planned package, like Tiger Blood, which includes VIP entry and open bar at a nightclub, as well as limo transport and VIP seating at the Sapphire strip club! If you wanna go whole hog, opt for The Hangover, which includes limo transport all night long, dinner and drinks at Gordon Biersch, VIP entry and bottle service at a nightclub, and rounding out the night with VIP treatment at a world-famous strip club.
If you have more of an agenda, you can build your own custom bachelor party package to make sure you get the dinner you want, or the transport you want, or to hit that one night club you keep hearing about.
Imagine, showing up at a hotel that is waiting for you. You and the guys get cleaned up, and meet downstairs for an epic dinner. You head outside to the limo that's waiting for you and off you to go…well, wherever you damn well please. Being a VIP does not suck.
VIP Bottle Service
When you look into booking a bachelor package, there may be some unfamiliar terms listed. Sure you know what a limo is, but just what the hell is a VIP hostess anyway? Or bottle service?
A VIP hostess is a party expert whose only job is to make sure you and your crew have the best time possible. She'll be there to help you get into the clubs, play your wingwoman, and relying on her gives you one less thing to worry about. Brilliant!
Bottle service is, essentially, booking a table at a night club. It's the only way to reserve a place in a night club, and it sets aside a table for you and your guys. For this privilege you are charged one or a number of bottles of top shelf booze. Mixers, service, etc, are all included, and if you're going to do a club for the bachelor party, it's really the only way to roll. Everyone in the club will want to know who you are, and it means no waiting in line and no waiting for drinks.
The clubs being as busy as they are, if you plan to do anything else in the evening, such as visit a strip club, have a late night supper, etc, then you'll probably only drop in on one club. If that's what you want your evening to be all about, hitting the hottest night spots in the city, it shall be so.
And don't think you're limited to a limo. You can go conservative with a towncar, you can go super traditional with a stretch Hummer, or you can go whole hog with a party-modded limo complete with stripper pole, pounding sound system, and giant TV screens.
The Club Scene
Everyone seems to agree that Vegas' night life is one of the high points of the city. It's not just night clubs, either, but classy bars, live shows, epic concerts, the occasional celebrity sighting… So lots of bachelor parties want to make sure that a chance to explore the night life is included in their night of debauchery. Having one, or even a couple of night club visits attached to your VIP Vegas bachelor party package is no trouble at all.
But where to go?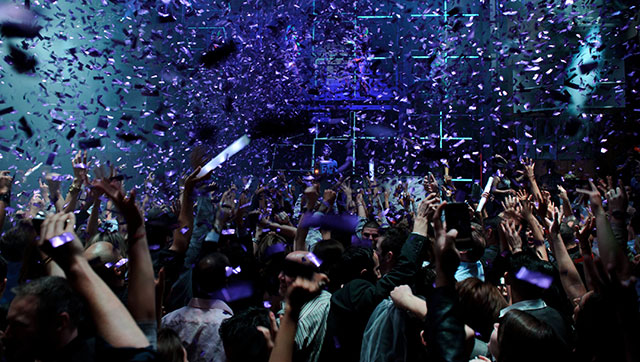 XS is located in the Wynn, which is one of the more extravagant hotel casinos on the Strip, so that should suggest what you'll be in for. How high-end is it? Well, the secret specialty drink is the "Ono" which includes Black Pearl cognac, of which less than 1000 bottles remain, and it comes with a black pearl necklace for your date and a set of cufflinks for you. It'll only set you back $10k. Probably not a bachelor party selling point, but it tells you how XS rolls.
For grooves, Hakkasan opened in early 2013 at the MGM. With opening sets by Steve Aoki and Calvin Harris, and an upcoming residency by Deadmau5, it's not hard to see why this place made a splash with its opening, and why it is expected to be a high point of for Vegas DJ fans.
Tao has a strong Asian theme, coming across as a Buddhist temple overrun by a rave. TAO Fridays feature sets from national DJs, and the rest of the calendar is peppered with events like fight night pre-funks and Maxim Music Weekends.
Omnia, located in Caesar's Palace, features open terraces that look out over the strip. It's frequented by celebrities, and big enough to feature three clubs in one, so you can bet you'll find a DJ you like in one of them. The views, both of the city and the people, are great, and the service and the club itself continue to win awards, insuring its place at the top of the food chain.
Vegas Daylife & Pool Parties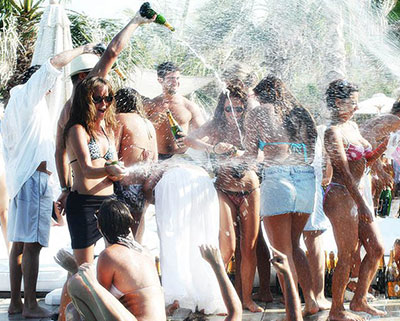 Speaking of night spots, the Vegas club scene has expanded into the day time with pool parties during the warmer months. There are still regular pools, but the pool parties have bumpin' music and a line to get in, just like the clubs. Instead of bottle service, here you book loungers or a cabana to insure fast service and the ability to walk right in instead of waiting.
Tao, mentioned above, has its own beach club, and so does the Wynn, and their "day club" is just as extravagant as XS. The Encore Beach Club, open every day during the warmer months, features the same pool of exclusive DJs as XS, including L'il Jon, Will.i.am, Bassnectar, and David Guedda. The multi-tired balconies, floating loungers, and shallow dipping pools creates a sleek environment that fits the daytime club vibe perfectly.
If you want it a bit rowdier, look to the Marquee Day Club, open seven days a week until sunset. They feature crossover DJs with the Marquee night club for their Summer Lovin' series, and the vibe is classic bumpin' night club, even in the middle of the day.
Strip Clubs
Even if you don't have your own transportation sorted out as part of a package, several of the strip clubs in town will sent a limo to your hotel to pick you and your fellas up. It's free if you're bringing a group, but a tip will be expected, and book in advance.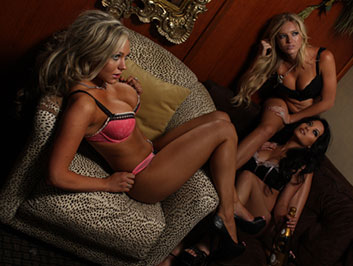 Sapphire is the fancy new name in Vegas strip clubs, and you get what you pay for, it is a top-shelf establishment, but it's also really, REALLY big, so it can be easy to feel a bit lost. The Spearmint Rhino well deserves its international reputation, it's one of the places where adult stars perform in town, and it's located right off the strip, so it's tough to come up with good reasons NOT to go there.
While you can easily discover a charming hidden dive bar or card room in Vegas, the odds of you finding an undiscovered strip club that's worth seeking out are nil. There's always a new night club to check out. The strip clubs that are established and well-known are established and well-known because they do an excellent job of hiring the right girls.
It's usually best to treat the strip clubs like the casino. Bring cash with you, and when it's run out, go home, don't start hitting the cards. Drinks and food aren't too extravagantly priced, but dances, drinks for the dancers, etc, can add up fast. Make a note of how much you want to spend, and don't go over it.
Day Time Activities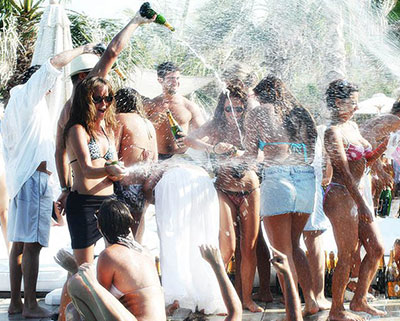 So, armed with the above, you'll probably have one solid evening set out for your bachelor extravaganza. But there's the day before, and the day after, and so much time, where do you begin?
Well, it'll depend on the guys you're hitting the Strip with. If they're sports nuts, leave some time aside to visit one of the bigass sports books at the big hotel-casinos. Put some money on a game, or just enjoy the view on one of the giant televisions.
If you wanna get out and about, you'll be hard pressed to have more fun than hurtling around the desert on ATVs. But if you wanna go fast and do it in style, opt for an exotic car rental. Really, who hasn't ever wanted to show up somewhere in a Ferrari? Well, if you book here (link), you can not only get behind the wheel, but actually put a high-end sports car through its paces, and even take it on a trip out to Hoover Dam.
In case driving a Lambo or Ferrari won't make you feel like enough of a movie star, a visit to The Gun Store will probably fulfill every macho fantasy you have left. Fire an assortment of real machine guns, just like in the movies, in a safe environment. Once the guys hear about it, it's usually pretty hard to keep them from making a visit here a priority.

And in case that isn't enough, there's also large-scale paintball, indoor skydiving, the pinball museum, some of the best golf in the world, go-carts, bungee jumping… It'll be hard for you to get bored. And you can book all of it once right here through Vegas VIP!
Just keep in mind, you might want to book the loud activities for the day BEFORE you go out drinking, not the day AFTER.
Oh, and speaking of the day after, if you need something to relieve the tension of your headache, The Mirage offers a brunch at Bare, their topless pool. If you want it straight up, Eater.com recently voted Bagatelle at the Tropicana Vegas' best brunch.
If you want to add one more special memory to your trip, ask about booking a private room at a bar and host a roast. Prep some material and you can your pals can spend an hour insulting the groom just like on TV. Just don't do it in public, that's tacky.
Bachelor Party Dos and Don'ts
DO remember to ask the groom what he wants to do before you make elaborate plans.
Designate someone sane and sensible to be in charge of the planning. Traditionally it's the best man, but if that's not his bag, don't force it, assign it to someone else.
Plan ahead. Nothing sucks worse than a half-assed bachelor party that was thrown together at the last minute.
No cameras. Ever. Doesn't matter what you get up to. Keep memories, not evidence.
Likewise, the evening will not be spoken of. If you need to lie, get one straight with everyone involved and keep it straight.
Don't be the asshole who encourages the groom to sleep with someone other than his fiancée as part of the celebration. If he wants to, let him, but don't get involved.
No one has to remain sober, especially if you've got a limo lined up, but designate someone who won't get blitzed. Someone's gonna need to sign tabs and get the groom home at the end of the evening.
Don't let the groom pay for anything. Let him chip in later if he insists, but not on the day of.
CALL 1800-VEGASVIP for free Info