Light Bottle Service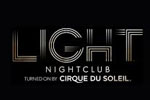 Location:

Mandalay Bay Hotel

Nights:

Wednesday, Friday - Saturday 10:30 pm - 4 am.

Music:

Hip Hop, House and Rock'n Roll.

Dress Code:

No Hat or tennis shoes.

Local Night:

Tuesday

Light Bottle Service & Table
VIP Entry with Table

What's included:

Limo transportation
Dedicated VIP Host
VIP entry to Nightclub
VIP Table with bottle service

Call 1.800.VEGASVIPfor exclusive pricing

BOOK / Inquire

2 Club Tables w Limo

What's included:

Vegas VIP Host
Limo Transfer to strip club
Strip club VIP entry & bottle service
Limo Transfer to the nightclub
Nightclub VIP Entry & Table
No Line (includes cover)

Call 1.800.VEGASVIPfor exclusive pricing

BOOK / Inquire
VIP Packages for Ladies
VIP Entry for Ladies

What's included:

Limo transportation
Dedicated VIP Host
VIP entry to Nightclub
Nightclub Tour

Call 1.800.VEGASVIPfor exclusive pricing

BOOK / Inquire

Queen of the Night

What's included:

Limo transportation
Firefly dinner with 2-hour open menu & bar (all inclusive)
VIP entry and "HOT Seats" at Chippendales Show
VIP entry to the Nightclub with bottle service

Call 1.800.VEGASVIPfor exclusive pricing

BOOK / Inquire
Light October, November 2023 Calendar - Weekly Events
Light Nightclub Las Vegas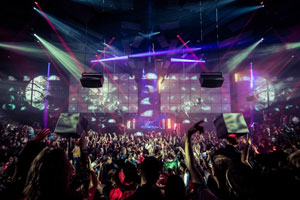 Some things just belong together, like peanut butter and jelly, chocolate and milk, Romeo and Juliet, and recently added to that list, in one the greater collaborations to hit Sin City, is The Light Group and Cirque du Soleil. These two powerhouses in the entertainment industry are turning their sights on the southern end of the Strip at the illustrious Mandalay Bay Resort and Casino. Though Mandalay Bay far from needs another attraction to bring in a crowd of tourists, the two production companies are bringing one of the most innovative nightclubs in the country to this well known venue.
Labeled with the moniker LIGHT, this 38, 000-square foot-foot space is going to bring things to the world of nightclubs that seems near impossible. It's hard to decide which of the two companies is worth getting more excited over, but it's clear to see that both The Light Group and the production crew at Cirque du Soleil is looking to pull their endless sea of talents to create a new space that combines the high energy of a Las Vegas nightclub with the spectacles of a Cirque du Soleil show.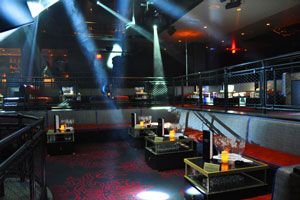 On a nightly basis, Cirque performers will fill up the nightclub space in an array of acrobatic feats that will surely turn the heads of patrons. Cirque is sparing no expense and will undoubtedly bring the same level of quality from one of its signature shows into LIGHT. From contortionists to high-flying daredevils, Cirque performers can be viewed from any space in the club, guaranteeing that every spot is the perfect spot. Coupled with the intricate light design from The Light Group, Cirque's performers will be able to deliver breathtaking displays of the company's staple acrobatic acts.
While it's hard not to call Cirque du Soleil the main attraction, it's impossible to overlook the fact that LIGHT will be graced with some of the most prolific celebrity guest DJs who will simply accent the highly skilled individuals taking the DJ booth on a regular basis. The dance floor is still the center focus of the club, despite the incredible acts that Cirque has spread throughout; LIGHT is still a nightclub, and it is sure to remain one in every sense of the word.
The party in the middle of the club is simply accented by Cirque's performances, and while it will be hard to ignore the dancer's hanging overhead, you'll find that it is very easy to get lost in the entertainment.
Mandalay Bay may have a plethora of its own successful entertainment as it stands, but the inclusion of LIGHT isn't about bringing in more business for the resort; it's about providing a new, unique setting for the locals and tourists of Vegas to party in. The unique setting and unspeakable collaboration that brings LIGHT to life is one that will surely be spoken of even years after its March 2013 grand opening.