Drai's Bottle Service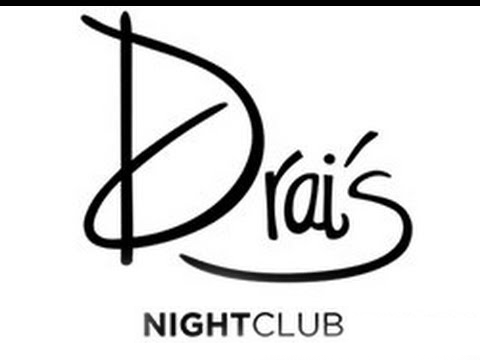 Location:

The Cromwell

Nights:

Thursday, Friday, Saturday - Sunday, 10:00p.m. - 4:00a.m.

Music:

Hip-hop, Top 40, House, and EDM

Dress Code:

Strictly enforced.

Local Night:

TBD
Drai's Bottle Service & VIP Packages
VIP Entry with Table

What's included:

Limo transportation
Dedicated VIP Host
VIP entry to Nightclub
VIP Table with bottle service

Call 1.800.VEGASVIPfor exclusive pricing

BOOK / Inquire

2 Club Tables w Limo

What's included:

Vegas VIP Host
Limo Transfer to strip club
Strip club VIP entry & bottle service
Limo Transfer to the nightclub
Nightclub VIP Entry & Table
No Line (includes cover)

Call 1.800.VEGASVIPfor exclusive pricing

BOOK / Inquire
VIP Packages for Ladies
VIP Entry for Ladies

What's included:

Limo transportation
Dedicated VIP Host
VIP entry to Nightclub
Nightclub Tour

Call 1.800.VEGASVIPfor exclusive pricing

BOOK / Inquire

Queen of the Night

What's included:

Limo transportation
Firefly dinner with 2-hour open menu & bar (all inclusive)
VIP entry and "HOT Seats" at Chippendales Show
VIP entry to the Nightclub with bottle service

Call 1.800.VEGASVIPfor exclusive pricing

BOOK / Inquire
Drais October, November 2023 Events Calendar
Drais Nightclub

Drais Nightclub

Drais Nightclub

Drais Nightclub

Drais Nightclub

Drais Nightclub

Drais Nightclub
Drai's Las Vegas
If you know Vegas, than you know the Drai's name; which means you should have no hesitation when it comes to partying at Drai's Nightclub at the Cromwell boutique resort. Delivering the same great quality of entertainment you would expect from a Drai's property, Drai's Nightclub is the perfect place to bring your Las Vegas party to when you want nothing but the best.
Welcome to Drai's
The party unfolds on the 11th story of the Cromwell at Drai's Nightclub, where everything from hip-hop to EDM is mixed by both big-name entertainers and new, talented faces to the industry. It's these entertainers that ensure every inch of Drai's LED illuminated dance floor remains the focal point of the club. The elegantly decorated nightclub boasts 65-000 square-feet of entertainment space that, during the day, is also home to Drai's Beach Club.
Drai's Nightclub offers the most unique and arguably the best views of the Strip, its location at the heart of the city providing first rate views of the hustle and bustle below. If you're that focused on the views, though, you're not making the most out of your time at Drai's and, clearly, you're missing out on the party unfolding beneath the giant disco ball inside.
Drai's Bottle Service
To get the most out of your time at Drai's Nightclub, there's no doubt that you're going to need to go with the club's premium bottle service. True VIP status comes with this service, offering you the chance to celebrate like a star. When you book your bottle service, you're also booking guaranteed seating at one of the club's private VIP tables or booths. Experience Drai's the way it was meant to be with everyone's eyes falling upon you.
If VIP seating isn't enough of an incentive, than maybe a bottle of Dom Perignon Luminous, only the most prestigious of champagnes, delivered to your table will pique your interest. As if the experience wasn't already tempting, tack on free mixers for everyone in your party and club access that let's you skip the line out front, and you have yourself absolutely no reason not to check out Drai's for the evening.
Drai's Nightclub is the ultimate entertainment space, delivering thrills by the second via unrelenting entertainment. When you go for VIP, and really, there is no reason why you shouldn't, the experience is amplified all-the-more thanks to premium perks unavailable to anyone else.
Party 11 stories high with a view you won't soon forget at Drai's Nightclub. To make your VIP reservations, call 1-800-VEGASVIP today.