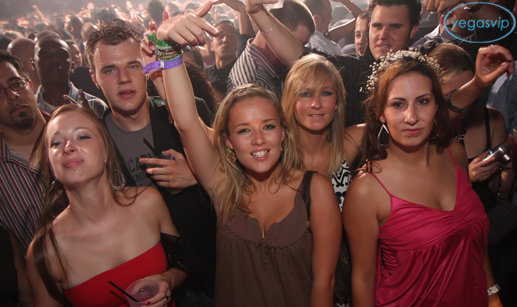 CLICK HERE TO SEE MEMORIAL DAY WEEKEND EVENTS !!
There is one holiday weekend in the United States that is synonymous with backyard barbeques and buckets of beer. That holiday weekend is reserved to honor our great country's fallen soldiers and is the ultimate spring break for adults. I'm talking about Memorial Day weekend and each year the fabulous city of Las Vegas swells with weekend warriors in search of a great time. Memorial weekend in Las Vegas is annually the busiest weekend of the year and, considering those 3 days in May are usually accompanied by the absolute best weather in the US, it is easy to see why. The pool parties are jam packed with golden bodies and skimpy bikinis by day and the hottest Las Vegas nightclubs are filled to capacity with a bevy of beautiful people all looking to get their groove on while dancing the night away to some of the world's most sought after DJs.
Memorial Day weekend attracts celebrities and superstar athletes to Las Vegas nightlife venues like moths to a flame.
The popularity of this 3-day weekend is rivaled only by New Year's Eve and early planning is a must if you and your friends don't want to be stuck in 2 to 3 hour long lines to get into the best parties in sin city. Hotel rooms should be booked at least 3 months prior to your trip and all of your group's VIP services such as limousine transportation, show tickets and exclusive Memorial Day weekend nightclub access needs to be locked down weeks in advance for the best prices and package deals. Memorial weekend is definitely NOT the type of holiday weekend vacation that you and your friends want to leave its planning 'til the last minute.
Vegas VIP has great Memorial Day weekend packages available now and our expert staff can help you customize the ultimate three day weekend with options for groups on a budget to those willing to go all out. Either way, Vegas VIP can make it happen. Memorial Day weekend in Las Vegas is waiting for you!