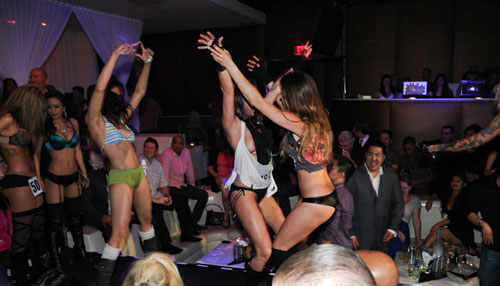 Though Las Vegas is not one to typically have cold winters, it's still nice to round out of the month of March into April, where the spring air is bound to bring a refreshing change from the stale cold.
In Las Vegas, April is the month where some of the pools start opening their doors, giving way to a new daylife activity for locals and tourists alike. When the sun goes down and the pools start closing their doors, though, some may find themselves at a loss for activities. It should come as no surprise to anyone privy on their Las Vegas knowledge, but there is plenty to do in Sin City when the sun finally goes down.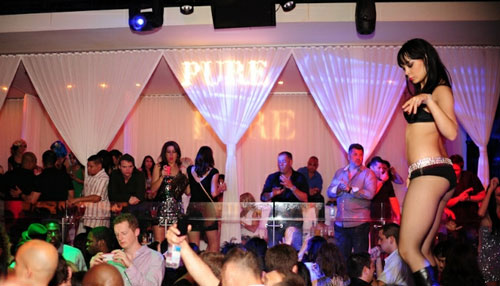 The start of your night in Las Vegas should find you stepping out of a luxurious shower and into a bathroom built for a king. In other rooms your friends are getting ready just as you are, prepping for a wild night on the town. Though none of you may be from Las Vegas, this scenario is entirely possible with a penthouse suite room at one of the city's finest resorts. At the Palms Place, you can find yourself and your group enjoying your stay in Sin City with the lavished amenities offered by the establishment's high end accommodations. Equipped with a living space, several sleeping quarters, a gourmet kitchen, and an infinity pool that offers the best view of the Strip, these penthouses are top of the line class. At the close of your evening on the town, you even have enough space to invite back a few of the city's beauties for a little late night partying courtesy of the high end media system.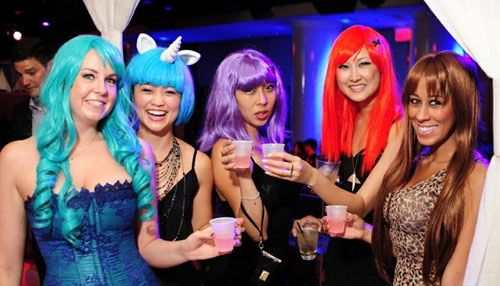 Of course, though, after preparations for the evening are made, your first nightly stop is going to be to put some much needed sustenance in your stomachs. Don't settle on fast food or some third rate restaurants, either. In Las Vegas, you'll find yourself in the presence of one of the finest micro breweries in the states. Gordon Biersch brings to Sin City an establishment built on class and, quite frankly, deliciousness. With a large array of home brewed lagers, you'll find nothing but that home-made quality, even in the extensive menu of delicious delicacies. If you start the evening off at a location like Gordon Biersch, there's no way the evening could go bad.
As with any night in Las Vegas, your evening is bound to end in one of the city's coveted nightclubs. Offering an unrivaled experience filled with partying and a good crowd of people, a Sin City nightclub is the perfect ending to your April evening. Clubs like Pure at Caesar's Palace are bound to not only offer the best experience you could ask for, but also a luxurious evening filled with a great mix of music, hot patrons, and access to a full menu of exquisite liquors.
It may not be summer, and the temperatures may still be leveling out after winter, but even though it's just April, Las Vegas is hot. From penthouses to lavished nightclubs, a night in Sin City will have you reconsidering anything else you've ever considered "fun".
By "Dan Nunes"