The Bank Bottle Service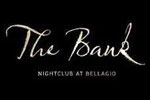 Location:

N/A

Nights:

N/A

Lounge:

N/A

Music:

N/A

Dress Code:

N/A

Local Night:

N/A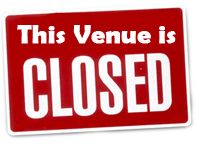 The Bank Bottle Service & VIP Packages
VIP Entry with Table

What's included:

Vegas VIP Host
The Bank nightclub Entry
No Line (includes cover)
VIP Table (Guaranteed)

Call 1.800.VEGASVIPfor exclusive pricing

BOOK / Inquire

2 Club Tables w Limo

What's included:

Vegas VIP Host
Limo Transfer to Strip club
Strip club Entry & Table
Limo Transfer to The Bank nightclub
The Bank nightclub Entry & Table
No Line (includes cover)

Call 1.800.VEGASVIPfor exclusive pricing

BOOK / Inquire

VIP Entry for Ladies

What's included:

Vegas VIP Host
The Bank nightclub Entry
No Line (includes cover)
The Bank nightclub Tour

Call 1.800.VEGASVIPfor exclusive pricing

BOOK / Inquire
The Bank Nightclub Las Vegas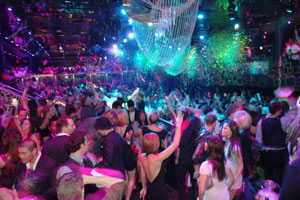 The Bank Nightclub Las Vegas in the Bellagio is the Light Group's newest edition to its many restaurants, nightclubs, and soon to be Harmon Hotel in Las Vegas. The Bank opened on New Year's Eve 2008 with much anticipation from celebrities, tourists, and locals alike.
Formerly known as Light Nightclub, the newly remodeled Bank has once again set the standard high for what other nightclubs must try and reach. As you go up the escalators to enter the club you are greeted by a mirage of golden glow as hundreds Crystal bottles of champagne are resting on shelves encased in glass. Once entering into The Bank Nightclub it is obvious that it has taken on a completely new aura and vibe as the Light Group spent millions of dollars to ensure that patrons enjoy a sensual nightlife experience at their new venue in the Bellagio. Once inside, club goers will notice a complete transformation from the previous club called Light.
The Bank Las Vegas boast three levels of nightlife to party at including the new mezzanine, a large dance floor, a private room for larger groups, and snow foam falling from the sky that keeps the energy at a high level for patrons. Celebrities make The Bank a weekly hotspot to be seen and have a good time at. You might just bump into Jo Lo, Mark Anthony, Floyd Mayweather, Usher, or even Eddie Murphy. The "A List" celebrities frequent The Bank each week because of its friendly staff, good looking crowd, and fun atmosphere.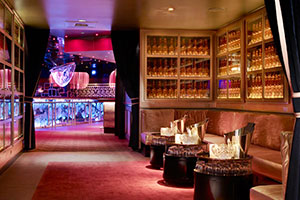 If it is status and prestige you are looking for, then The Bank Nightclub in the Bellagio Hotel should be your nightlife destination of choice. The Banks black and gold décor welcomes patrons into it exclusive nighttime fantasy by offering VIP tables and bottles service hosted by the best looking waitresses in Las Vegas.
C;ub The Bank Vegas is an escape from traditional nightlife in Las Vegas and is perfect for entertaining clients or friends. The Bank Nightclub also offers availability for corporate buy-outs and private functions. Within its 8,000 square feet The Bank has two full-service bars and can accommodate anywhere from 100 to 1,000 people. There is a private VIP room that can hold up to 75 people for a more private atmosphere. The Bank has a three-level multi tiered seating and has a state of the art lighting and sound system.
The Bank nightclub is easily accessible in the Bellagio by parking in the North valet and is just a few steps inside the casino. For corporate buy outs and private functions the Light Group offers DJ services, 3 plasma screens inside the venue, entertainment, and specialty décor that can be arranged. If nightlife decadence is what you wish for, then be sure to make The Bank Nightclub in the Bellagio Hotel and Casino your top destination of choice on your next visit to Las Vegas.