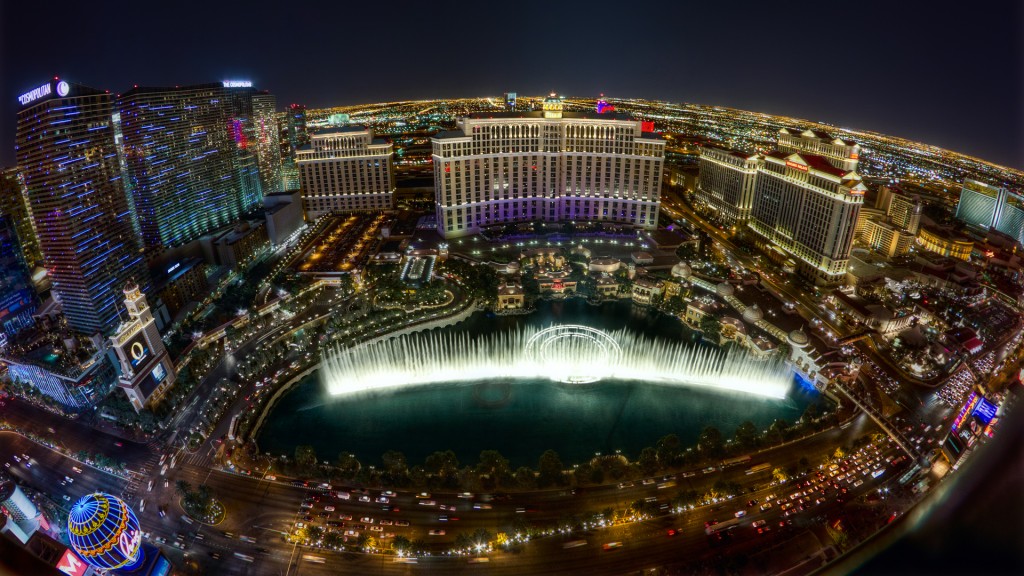 Let us be the first to tell you that choosing Las Vegas for your Stag Party was quite the decision to make. Not to boast too much about our beloved city, but you definitely made the right choice. There's just so much to do here; so much so that you may need help deciding how to spend your time out here.
Some people like to "wing it", but we couldn't think of a better way to guarantee yourself a weekend (or week) or sheer madness. Vegas isn't a big city, but what it lacks in size it more than makes up for in what it offers. A busy nightlife, an up-and-coming daylife, and all of the middle-of-the-road stuff makes it fairly difficult to simply come to Vegas without a plan.
If you want to have an easier time during your stay here, we've put together a list of ten entertaining ideas that we think every Stag Party should include in its schedule.
1. Make a Thing Out of Dinner
Of course, you're going to be eating at some point during your trip, so "dining out" isn't so much the big ordeal. We're talking eating somewhere you normally wouldn't – trying a unique cuisine or going beyond the norms that your'e used to. We recommend a little place called Firefly for a dining experience you may have never had the pleasure of trying.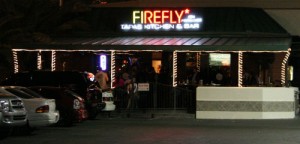 At Firefly, you'll be introduced to tapas dining, which is essentially a menu of small appetizers. It's a Spanish-style cuisine, but Firefly offers a little bit of everything, so you're bound to find something you'll find appetizing. At the very least, you can make use of Firefly's extensive wine bar.
It's the perfect eatery for social gatherings – order a lot of food, grab a bite of the stuff you enjoy, and pass it along to the next diner.
2. Hit the Course
It may not seem ideal during the summer, but Las Vegas' golf courses are a treat to behold. The vast greenery pops amongst the usual tones of desert tan and the various water features are simply refreshing to observe. These courses are professionally built, designed after some of the most notable courses to be found in countries like Scotland.
Golf is the perfect accompaniment to any guys outting, giving you and your fellow stags the chance to enjoy each others company without the pounding bass of a nightclub in the background. Enjoy a quiet game at the mid-point of your day to help refresh yourselves from an exciting night prior.
3. Tour the Desert
There's a lot to see within the city, that's for sure, but surely you'd like to escape the city life at least once during your time in Vegas. Lucky for you, we specialize in setting up tours of the outskirts of Vegas. We're talking ATV tours that take you through the famed Valley of Fire, helicopter tours that circle the Strip, or, if you're feeling seriously adventurous, you can parachute down from an airplane right in the middle of the desert.
Whether you're grounded in the desert sands or getting a view from above, we guarantee you're going to want to bring a GoPro to relive these once-in-a-lifetime memories over and over again.
4. Check Out a Giant Hole in the Ground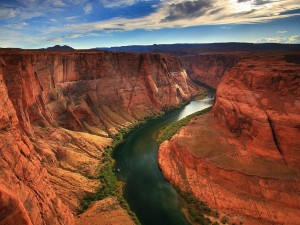 About 220 miles south of Las Vegas sits the Grand Canyon. Sure, it's mostly just a massive hole in the ground, but there's plenty that the Grand Canyon has to offer that many other holes don't. Such as camping amenities, donkey tours, and even a scenic overlook with a glass floor. You can even charter a white water rafting adventure down the Colorado.
The Grand Canyon is majestic, and the best way to determine just how much so is to see it first hand. Guaranteed you won't be disappointed.
5. Blow Off Some Steam
You wont come across many times in your life where you're told to go shoot something, but this is one of them. Trek through the inner city of Las Vegas one day and you may notice billboards and taxi-backs that announce several places where you can shoot off a real life machine gun. Shooting ranges are in no short supply in Las Vegas with several of them being located just off of the Las Vegas Strip.
At these establishments, you can safely release some tension with the simple pull of a trigger. Fire anything from a simple 9mm to a fully loaded automatic machine gun. Blow away targets and make it a competition with your friends to see who has the best aim.
6. Get a Ride Around Town
Cruising around Vegas may be difficult considering the number of stoplights spread along Las Vegas Blvd, but that doesn't mean you shouldn't trudge along if you've procured the right ride.
rentals will put you in the drivers seat of some of the sexiest cars you will ever lay eyes on. Those sleek vessels are great for when you just want to cruise the night away or are an excellent resource to some well-deserved bragging rights.
7. Stay Somewhere Extravagant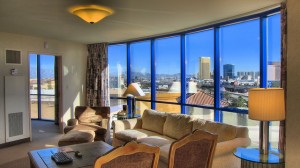 Hotels as far as the eye can see. There's no secret to Sin City's plethora of resort hotels, so it's a matter of taste. Within these extravagant accommodations, though, are suites that would make a Kardashian cry.
These large rooms can accommodate you and several other stags – as well as a party that you may want to bring back from clubbing. An entertainment space in the living room (yeah, there's a living room) will sport a flat screen T.V. and surround sound.
These suites also typically have amazing views of the Strip, possibly even a balcony to enjoy the view on. You'll be surprised what a suite will get you, such as your own concierge to make sure your stay is as comfortable as it can be.
8. Watch Vegas Bare it All
Did we hear you say "lap dance"? That's right, we didn't, and that's a problem. There are many strip clubs in Vegas waiting for your business, and we think, for a stag party, you may want to indulge them. Clubs like Sapphire, Spearmint Rhino, and The Hustler Club are popular joints with so much to offer.
The Hustler Club, specifically, provides a place to eat, party, and pick up some official merchandise.
Go for VIP access and you'll also get entry into these clubs VIP-specific rooms. You and your party will enjoy a private experience with your own private stage, where a selection of the club's girls will entertain just you and your party.
9. Party in the Daylight
They used to say the hottest parties were at night, but Vegas has grown to bring the entertainment during the day. Dayclubs are as abundant as nightclubs, offering the same excitement and entertainment you'd expect from a nightlife venue. That includes a DJ, a place to dance, and a bar to grab some much need refreshment from.
Venues like Marquee Dayclub, Drai's Beach Club, Encore Beach Club, and TAO Beach Club are some of the more popular joints that you'll want to check out. Bring your bathing suit and spring for VIP service to avoid waiting in a pesky line. You'll also get your own Bungalow or Cabana, depending on what you're looking for. Bungalows will provide plenty of space, but may keep you separated from the party a little while cabanas are a little more intimate to the affair, giving you a smaller area to escape to when the sun gets a little too friendly with your skin.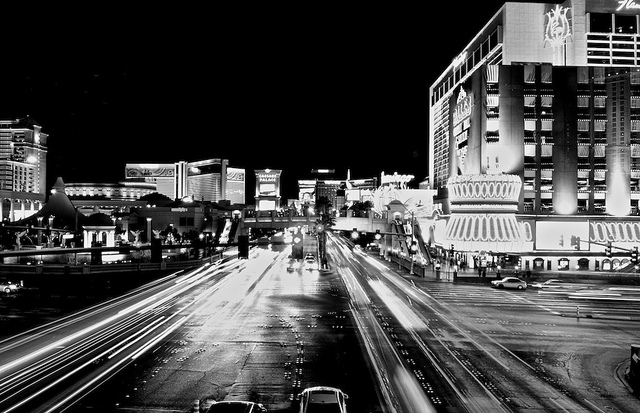 10. Enjoy Some Nighttime Fun
Of course, this is what you came to Vegas for – the nightlife. Before we even get into which clubs you should check out, let us say this – Reserve Bottle Service. With bottle service, you'll be given immediate access to the club, escorted past the line by your own private VIP host. Awaiting you on the inside, a bottle of premium liquor set atop a VIP table reserved just for you and your party. Surely you've heard stories of VIP tables and thought they were out of your reach. With bottle service, there is one waiting for you and your party.
When it comes to nightclubs, you'll hear a lot of names thrown about, but there are some that are musts. XS, Drai's, Light, Mayfair, and Chateau are a selection of some of the city's best. World class entertainment and crowds that will surely drag you in await you at this fine establishments.
Don't hesitate. Give us a call today to book your VIP stag party here in Vegas. Everything we mentioned here is completely available through our VIP services and one of our VIP hosts will be glad to put together the perfect package for your Las Vegas stag party.