It's that time again. Bring out the party platters, hang up the banners, and throw on your teams jersey. It's Super Bowl XLIX! This year, you may find yourself wanting to separate from your normal routine. This year, you want to leave the house, leave behind the big sandwich and go for something truly exciting. While you may not be able to get into the Super Bowl itself, you can certainly get into Vegas; and, really, they're comparable in entertainment value.
So, when celebrating the Super Bowl in Vegas, you need to find a place to watch it. Lucky for you, the city is ripe with sports books. If you can't find a sports book, than you simply just haven't left your hotel room yet.
Bellagio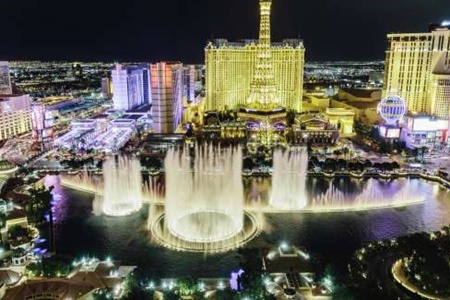 Want to experience the Super Bowl but still get a taste of the luxurious life? The sports book at the Bellagio Resort and Casino is going to be one of your better bets. Complete with 55 television and 99 individual decks, this space is both vast and intimate without losing the functionality of a sports book. Nestle yourself into one of the books plush leather commander's chairs and watch the game unfold right in front of you.
Hard Rock Hotel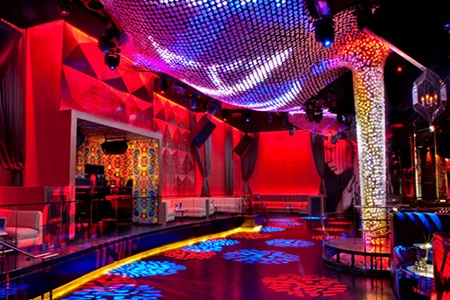 There's plenty to do at the Hard Rock, and watch the Super Bowl is definitely high on that list. The intimate sports book at the Hard Rock keeps a subdued tone, providing 25 television screens in total to catch the big game. 6 HD projectors guarantee a crystal clear image of the Super Bowl. Before or after the big game, check out any of the Hard Rock's fine eateries, such as the Pink Taco.
Lagasse's Stadium at the Palazzo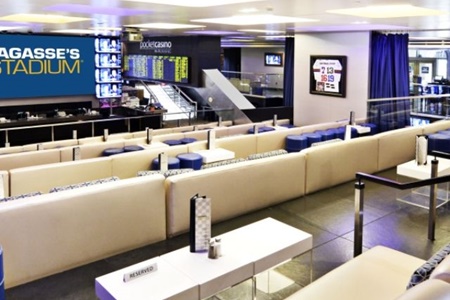 One of the only establishments on the Strip that combines a sports book and a restaurant is Lagasse's Stadium. Of course, created by celebrity chef Emeril Lagasse, this sports book / eatery hybrid is going to deliver on both flavor and entertainment. Catch a moment of the Super Bowl before chowing down on some expertly flavored and perfectly cooked food. It's all about comfort foods at Lagasse's Stadium, and Emeril's executive chefs are keen on delivering the Louisianan's signature flavors.
Not much of a gambler? That's okay. There are plenty of places in town that can deliver on the Super Bowl fun without forcing you to open up your wallet to place bets.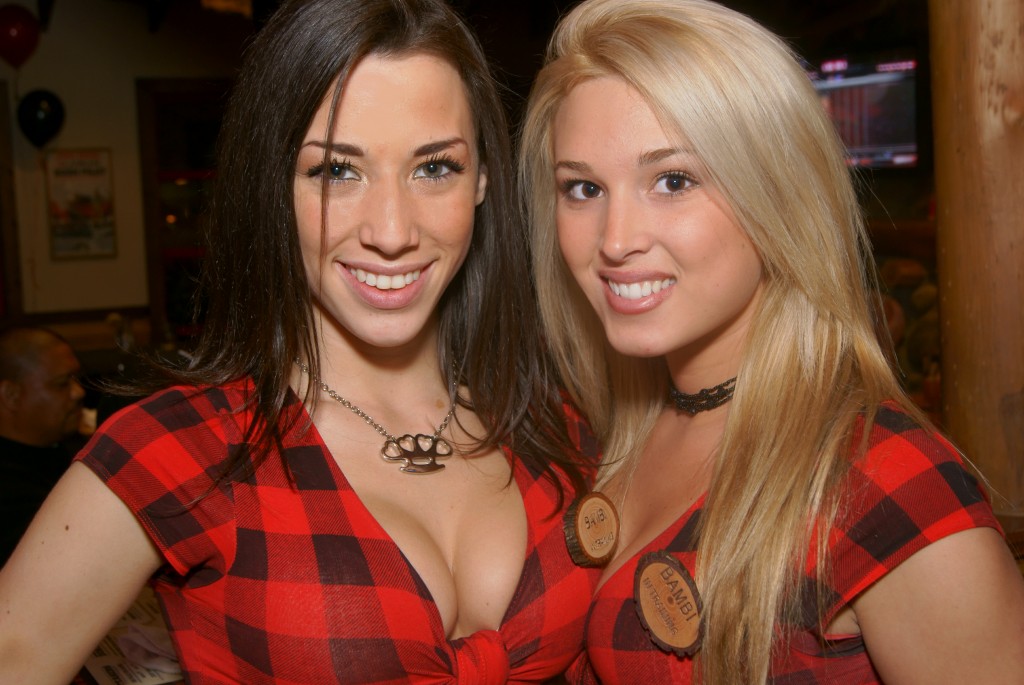 Known for its risqué waitress attire, Twin Peaks is also quite the popular sports bar. Even from seating in the dining room, the big game will be completely visible. Before you start rooting for your favorite time, a quick glance at the menu will have you ready to order something truly delicious. Succulent burgers, crispy buffalo wings, freshly chopped salads, and a slew of entrees and appetizers make a popular eatery while the slew of televisions boost it as being an ideal spot to watch the Super Bowl.
Margaritaville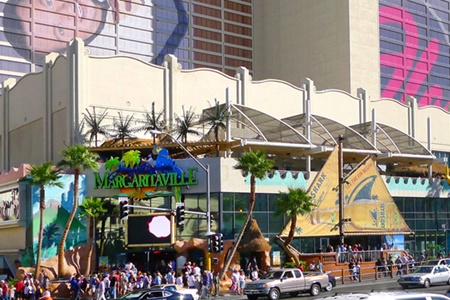 Delivering on flavor and entertainment, Margaritaville is the perfect place to bring your Super Bowl watching. The food fits the occasion perfectly, with finger foods like towering nachos and savory buffalo wings topping the appetizer menu. A handful of handcrafted cheeseburgers will have you coming back for me. When it comes to the Super Bowl, Margaritaville has you covered with a collection of televisions spread throughout the restaurant. For Super Bowl XLIX, there's not a bad seat in Margaritaville.
With the during-the-game eats settled, it's time you focus on where you want your after party to take place. What? You thought everything ended once the fourth quarter was over? No, this is Las Vegas. You're looking at much more entertainment long after the game has ended.
Sapphire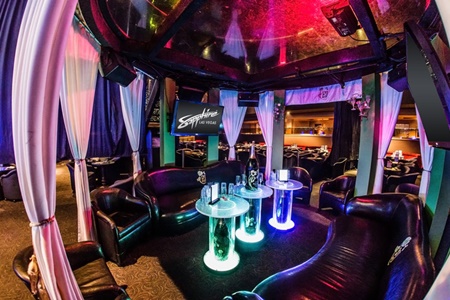 What better place to enjoy Super Bowl Sunday than in an establishment that offers good food, refreshing beverages, and half naked girls? Sapphire is known for its over-the-top Super Bowl affairs, but you likely going to be too distracted by the hotties walking around to even notice.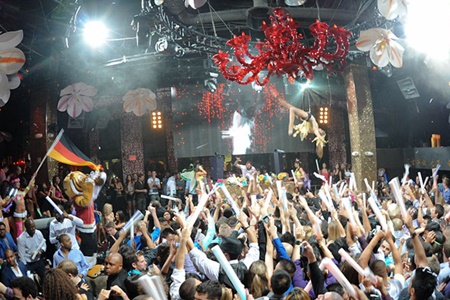 TAO is going to be kicking off one of the hottest Super Bowl Sunday after parties in town. Enjoy good company and even better entertainment in this legacy nightclub, an establishment that has done the Strip proud since the moment it opened. Get the most out of your TAO-fueled Super Bowl Sunday with a little bottle service.
Give Vegas VIP a call today to reserve your Super Bowl experience before time runs out. The Super Bowl is big in Las Vegas; so don't hesitate, book today!