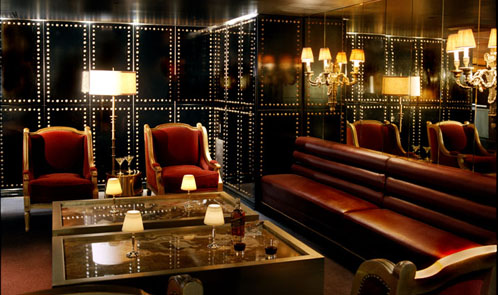 There are plenty of great places to have a good time in Las Vegas, but some clubs have risen above the fray to become some of the most popular among both locals and tourists alike. If you're looking for a break from online casino and a fun spot to have a drink or dance the night away, there are plenty of outstanding options to choose from. The following are just a few of the most popular clubs in Las Vegas, but always keep an eye out for exciting new spots.
Las Vegas Club: Rumjungle at Mandalay Bay
With its sexy atmosphere, attractive crowd and mix of musical styles, the rumjungle at Mandalay Bay offers something sure to please people of all ages and interests. Whether you want to sit at the bar with a drink or break a sweat on the dance floor, this popular club offers all of the excitement, noise and vibrancy that you would expect from a Vegas hot spot. The club offers five bars, thumping music and plenty of dancing. Be prepared to pay for a good time, however, as drinks are on the expensive side and there is a $20 cover charge.
Las Vegas Club: Blush at the Wynn Las Vegas Resort
If you want to be treated like a celebrity, consider paying a visit to Blush at the Wynn Las Vegas Resort . The club offers a little something for everyone, including great music, drinks and atmosphere. Unlike some other clubs, the music lacks the pulsing energy that drowns out any chance for conversation. However, there are still plenty of chances for dancing the night away or enjoying a drink on the patio under the Nevada stars. Blush is a popular spot, so it pays to call ahead to reserve a table.
Vanity at the Hard Rock Hotel
Vanity is a popular Las Vegas club with a rock and roll edge. If you are looking for a quintessential Vegas experience with thumping music, fun-loving crowds and scantily clad women, this just may be the place for you.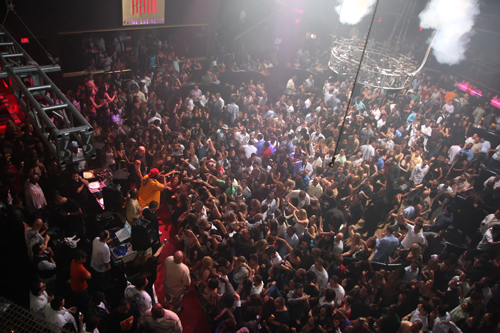 Coyote Ugly at New York, New York
Made famous by the movie, Coyote Ugly remains one of the most popular clubs in Vegas. For a wild night of drinks, music and dancing, this is the place to be. For those getting married in Vegas, the club is always happy to host bachelor or bachelorette parties. You don't even need a reservation. Just show up with plenty of friends and plenty of energy for a long night of fun.
House of Blues at Mandalay Bay
If you love live music, the House of Blues is an absolute must. Located at the Mandalay Bay Resort and Casino, the club features headlining acts throughout the week as well as thumping dance music on the weekends. This hotspot is unlike many of the nightclubs throughout Vegas, showcasing more of an adventurous party scene than the suave and sexy atmosphere found in many clubs.
Las Vegas is known as the entertainment capital of the world, so it is no surprise that the city boasts some of the world's most popular nightclubs. Rub shoulders with celebrities, meet new people or simply kick back and enjoy a drink with your significant other. No matter what you're interests are, you will be sure to have the time of your life in these exciting clubs.
By "Dan Nunes"