Tabu Lounge Bottle Service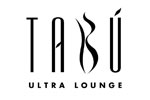 Location:

MGM Grand

Nights:

N/A

Local Night:

N/A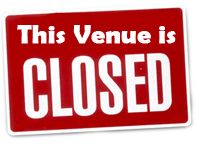 Tabu Nightclub Las Vegas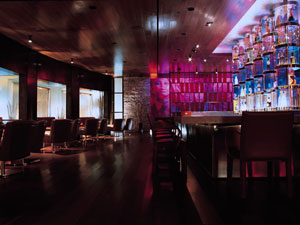 Deemed Vegas' first "ultraloungeEand 2005 Epicurean Award winner for Best Lounge, Tabu inside the MGM Grand offers a posh and sophisticated venue that prays on catering to your sexiest desires. With models that double as hostesses, a stunning liquor display like no other and reoccurring fashion shows that feature some of today's top clothing designers, Tabu consistently raises the standard for the ultralounge scene in Las Vegas.
With regular guest DJ's spinning the best in European, progressive and smooth house music, Tabu is where the chic party-goers go to be seen and envied. Once you walk inside you will notice that the overall amount of space is predominately taken up by tables. Table and bottle service is highly recommended at Tabu if you really want to make the most out of your visit. To the left of the center bar is long stretch of tables, perfect for average sized group of four to eight people. Since the bar wraps around in a horseshoe, those of you that decide against getting a table will still have plenty of room to move around with easy access to sexy bartenders behind the bar. To the far right of the lounge is the alcove which resembles a bee hive. This section also has plenty of seating and is perfect for private events. The section also has its own smaller bar, perfect for those that choose to stand and mingle. This secondary bar is where most turn to when the main bar gets a little crowed.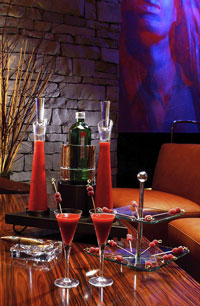 Tabu is unique in this aspect in that its one of the smallest ultra lounges in town, but it has two full bars which makes getting the attention of the bartender to make your favorite drink a lot less stressful.
Down the center of the club is where the real action is. For larger parties, Tabu has four innovative tables with projected images that are constantly changing and are responsive to touch and motion. This "Human LocatorEtechnology that Tabu has incorporated into the club adds an "aweEfactor that keeps customers coming back time after time. They are just so much fun to play with, especially after you have indulged in a cocktail or two. Since there is not a real dance floor, on top of and around the tables is where everyone tends to shake their money makers. The hostesses regularly show off their moves on the table tops to get the crowd pumped up and add more energy to the usually already lively crowd. So if sophisticated nightlife in a sexy and innovative atmosphere is what you are coming to Las Vegas to experience, then Tabu Ultralounge is where you want to be.