Haze Bottle Service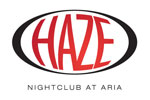 Location:

Aria Hotel, City Center

Nights:

N/A

Music:

N/A

Dress Code:

N/A

Local Night:

N/A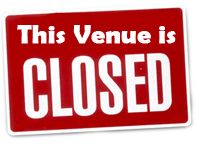 Re-opened as
Jewel
Nightclub
Haze October - November 2021 Calendar - Weekly Events
Haze Nightclub Las Vegas
Haze nightclub located inside the Aria Hotel within the massive City Center project is set to be the new star of the Las Vegas strip. Haze nightclub Las Vegas is the newest addition to the Light Group's stable of entertainment venues. The design of the club was heavily influenced by the experience Light Group has had with their other successful nightlife venues such as The Bank and Jet nightclub. The key to their new flagship mega-club was to satisfy all of the body's senses.
The size of Haze nightclub Las Vegas was an important element to create the ideal canvas on which to paint the perfect nightclub experience. The space is large, but winds around and flows together to create intimate getaways. Patrons will be greeted by hanging art forms and rich colors as they enter the club. A beautifully crafted grand staircase will allow access to the mezzanine level which overlooks the sea of people dancing to the music below. Haze nightclub's dance floor will be the perfect location to introduce your senses to the multi-million dollar audio and video system. Displays will line the high walls and offer a visual experience that will entertain your eyes almost as much as the beautiful people grooving around you. The John Lyons designed sound system will pierce your body with sounds produced by the best DJs in the world as they ply their trade on their digital turntables from the centrally located perch.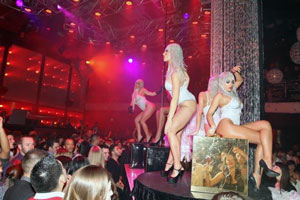 Haze nightclub also gratifies your sense of touch with luxurious textures lining the VIP booths and plush materials adorning the walls. The overall feeling will be that of sheer decadence. Once you allow all of your senses to take in what Haze Las Vegas has to offer, your mind will soon confirm that this is a totally new nightlife event. For VIP hosted access to Haze nightclub, click here to get started or feel free to contact a Vegas VIP representative at 1-800-VEGASVIP for more information.