Hakkasan Bottle Service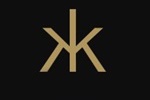 Location:

MGM Grand

Nights:

Thursday, Friday, Saturday - Sunday 10:00 pm - 4:00 am.

Music:

Various DJs

Dress Code:

Strict

Local Night:

TBA
Hakkasan Bottle Service & VIP Packages
VIP Entry with Table

What's included:

Limo transportation
Dedicated VIP Host
VIP entry to Nightclub
VIP Table with bottle service

Call 1.800.VEGASVIPfor exclusive pricing

BOOK / Inquire

2 Club Tables w Limo

What's included:

Vegas VIP Host
Limo Transfer to strip club
Strip club VIP entry & bottle service
Limo Transfer to the nightclub
Nightclub VIP Entry & Table
No Line (includes cover)

Call 1.800.VEGASVIPfor exclusive pricing

BOOK / Inquire
VIP Packages for Ladies
VIP Entry for Ladies

What's included:

Limo transportation
Dedicated VIP Host
VIP entry to Nightclub
Nightclub Tour

Call 1.800.VEGASVIPfor exclusive pricing

BOOK / Inquire

Queen of the Night

What's included:

Limo transportation
Firefly dinner with 2-hour open menu & bar (all inclusive)
VIP entry and "HOT Seats" at Chippendales Show
VIP entry to the Nightclub with bottle service

Call 1.800.VEGASVIPfor exclusive pricing

BOOK / Inquire
Hakkasan December, January 2024 Calendar - Weekly Events
Hakkasan Las Vegas
Hakkasan Nightclub in Las Vegas is a world-class club and one of the best in Las Vegas, alongside Omnia. Located at the MGM Grand, the club offers a trendy mixture of dancing, music, nightlife, and some of the top DJs in the business including Calvin Harris, Steve Aoki, Tiesto, and Hardwell. The high-energy club spans more than 10,000 square feet and is essentially a club-within-a-club with separate rooms like the Ling Ling Lounge. Also on-site is the Hakkasan restaurant where you can stop for a bite to eat.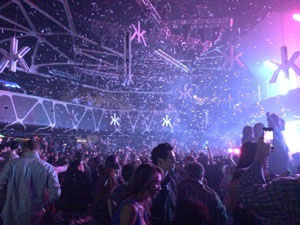 Club Setup
When you arrive to Hakkasan, you'll be stopped outside the door at the ropes. If you're planning on getting table service, you'll go to the rope on the left. If you're there for general admission, head to the right side. If you're getting table service, be sure to reserve your seats early. The main room and dance floor tables are prime real estate and go fast. If you're into hip-hop or top 40 songs, you may want to get a table in the Ling Ling Room. While these tables are generally more costly, you'll enjoy the laidback atmosphere and your own space.
VIP Entry
If you want to avoid long lines, which can average between 45 minutes to two hours, depending on the night, you'll want to gain VIP entry. To get VIP entry you'll need to purchase table service, meaning you'll get your own private table in the club along with other perks like your own waitress, bottles of alcohol, and mixers. When you reserve a table early, you can walk to the designated table service line and get right into the club without having to wait. Getting on the guest list ensures that your time out is well spent.
Bottle Service
Speaking of bottle service, Hakkasan offers some of the best table service in Las Vegas. The price of table service can vary depending on your location in the club and the size of your group. On average, bottles start around $550. However, it's important to know that each table has a minimum, which is the minimum amount of money you can spend. This minimum does include all alcohol and food but does not include tax or tip. If you don't want to spend your entire night standing in a crowded room, we recommend splurging on bottle service with a group of friends.
Dress Code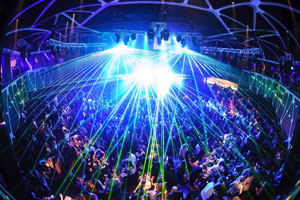 Like most top-tier nightclubs in Las Vegas, Hakkasan is strict when it comes to their dress code. To avoid problems getting past the ropes when you arrive to the club, be sure to dress sharply. Men should wear a collared shirt or a trendy sports coat. Slide on a nice pair of shoes, not sneakers or sandals. All athletic wear is not allowed, including track jackets, jerseys, hats, and sports shoes. If you fail to meet the dress code, don't be surprised if you're not allowed in. Your attire is left to the discretion of the doorman.
Hakkasan in Las Vegas is open each Thursday through Sunday, and occasionally on weeknights, holidays, and special events. Check out their social calendar to see what events are coming up. If you plan to attend during a special event night, you'll no doubt want to reserve your spot as the place gets packed quickly. Also take the time to check out the club. Hakkasan's main room has two floors along with an extended back room where the DJ is. If you're visiting Las Vegas for business or pleasure, you'll want to take an evening to head over to Hakkasan in Las Vegas.
Restaurants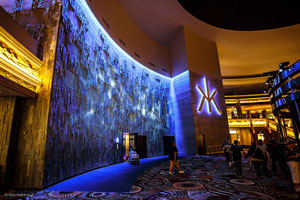 Hakkasan Las Vegas Restaurant and Nightclub< is Sin City's newest nightlife venue where opulence and comfort join forces to create a masterpiece of entertainment. This mega club is located at the MGM Grand hotel and casino in a spot once occupied by the retired and famous, Studio 54 nightclub. Hakkasan Las Vegas occupies 75, 000 square feet, making it one of the biggest nightclubs in town. The space is spread out over 5 levels overlooking the Golden Lion statue in front of the property at the corner of Tropicana Avenue and the famous Las Vegas strip. The grand opening celebration is scheduled for an opening in early 2013 and is sure to be a massive event considering the MGM Grand hotel's size and reputation for throwing huge, celebrity studded parties. With locations among the world's greatest cities like London, New York, Miami, Abu Dhabi, and Mumbai; Hakkasan restaurant has made a name for itself as a premium Chinese dining experience. The Hakkasan restaurant in London's Hanway Place was even awarded a Michelin Star for its creative menu and amazing cuisine. Building upon the success of the restaurants, Hakkasan nightclubs have also become very popular around the world. Hakkasan provides guests with unparalleled luxury with a décor that embodies a Chinoiserie style that adorns high end lounges in the Far East. These architectural styling cues will influence the design of the Las Vegas Hakkasan location and will bring a new flavor to the selection of Las Vegas nightclubs, which is already quite vast.
Hakkasan Restaurant and Night club is sure to be an instant success considering its global popularity and the sheer fact that it will be located inside the MGM Grand, one of the biggest hotel casinos in Las Vegas, not to mention the world. This robust and immense casino resort has proudly opened it arms to the Hakkasan name and, arguably, the finest Chinese inspired restaurant around. More importantly, the MGM Grand gets a much needed boost to its Las Vegas nightclub offerings. Hakkasan nightclub Las Vegas is sure to be one of the hottest nightclubs in Sin City!