Omnia Bottle Service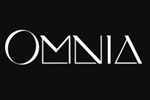 Location:

Caesars Palace

Nights:

Tuesdays, Thursday, Fridays, Saturdays and Sunday 10:30 PM - 5 AM

Music:

House music in Main Room, Hip-Hip and Open Format in Heart of Omnia and Terrace

Dress Code:

Upscale fashionable attire: Not permitted: hats, sandals, sneakers, hard soled shoes and boots, ripped or baggy clothing, men's shorts, and athletic wear. Collared shirts are required for men.
Omnia Bottle Service & VIP Packages
VIP Entry with Table

What's included:

Limo transportation
Dedicated VIP Host
VIP entry to Nightclub
VIP Table with bottle service

Call 1.800.VEGASVIPfor exclusive pricing

BOOK / Inquire

2 Club Tables w Limo

What's included:

Vegas VIP Host
Limo Transfer to strip club
Strip club VIP entry & bottle service
Limo Transfer to the nightclub
Nightclub VIP Entry & Table
No Line (includes cover)

Call 1.800.VEGASVIPfor exclusive pricing

BOOK / Inquire
VIP Packages for Ladies
VIP Entry for Ladies

What's included:

Limo transportation
Dedicated VIP Host
VIP entry to Nightclub
Nightclub Tour

Call 1.800.VEGASVIPfor exclusive pricing

BOOK / Inquire

Queen of the Night

What's included:

Limo transportation
Firefly dinner with 2-hour open menu & bar (all inclusive)
VIP entry and "HOT Seats" at Chippendales Show
VIP entry to the Nightclub with bottle service

Call 1.800.VEGASVIPfor exclusive pricing

BOOK / Inquire
Omnia June, July 2023 Calendar - Weekly Events
Omnia Las Vegas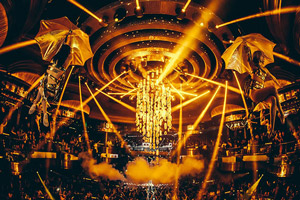 For an interactive nightlife experience, head to Omnia Nightclub in Las Vegas. In addition to Hakkasan, Omnia is one of the top nightclubs in Vegas. The club can be found inside Caesars Palace directly on the Strip. The extensive 75,000 square foot space offers three impressive spaces including a main room, a patio terrace, and the Heart of Omnia where you'll find DJs spinning. Omnia is open on Tuesdays, Fridays, and Saturdays, starting at 10:30 PM. If you're in search of a popular, well-designed club, you won't be disappointed at Omnia Nightclub.
Club Setup
When you arrive to Omnia, you'll see three divided roped areas at the door. By looking at these distinct areas you can figure out where you need to go. On the right you'll find patrons on the guest list. Table check-ins are sent to the far left. In the center is general admission and tickets. If you're getting a table, you may be wondering where the best table is in the club. Main floor booths and dance floor tables are considered prime real estate. However, tables on the terrace provide amazing views and a better ambiance.
VIP Entry
Being on the guest list at Omnia Nightclub provides party-goers with many perks not available to the general admission crowd. Omnia offers a guest list for females or parties with a male to female ratio. When you get on an Omnia guest list, you're given priority in line, meaning you can cut past the long lines and get right into the club. You'll also receive a reduced cover charge. In some instances, ladies on a guest list will also receive a free drink. However, it's important to note that the guest lists at Omnia Nightclub are only valid until midnight.
Bottle Service
Bottle service is a must for many patrons of Omnia. With bottle service, you get fast entry into the club, your own personal waitress, and the delivery of bottles and mixers directly to your table. Table service can vary in price depending on where in the club you're located. On average, bottles start around $550. Not included in the price of bottle service are an 8.1 percent state tax, a 10 percent live entertainment tax, and a 20 percent gratuity for your waitress. On holidays and special event weekends, you can expect bottle service prices to be higher than normal.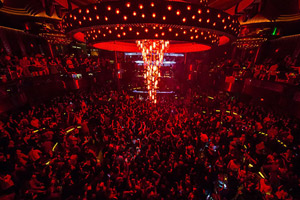 Dress Code
The dress code at Omnia Nightclub is upscale fashionable attire. The club does not permit certain pieces of clothing and accessories, such as sneakers, sandals, hats, hard soled shoes, boots, baggy or ripped clothing, men's shorts, or athletic wear. Men are required to wear collared shirts. If you're unsure if an item will pass, play it safe and wear something else. Failure to follow the dress code could mean you get turned away at the door and you lose out on a night of fun. Omnia also does not allow certain items into the club, such as purses and bags
At Omnia, the music is typically house, electronic, hip-hop, or top 40s. The cover charge for ladies is $30 while men can get in for $50. On Fridays and Saturdays, the cover charge goes up to $40 for ladies and $100 for men. These prices may change on holidays and special event nights. As one of the hottest nightclubs in Las Vegas, Omnia is the place to be come the weekend. If you're visiting Las Vegas on vacation or are hosting a bachelor party, bachelorette party, or similar event, come and celebrate at the Omnia Nightclub in Las Vegas.