Terrace Afterhours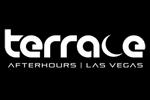 Location:

Dean Martin Dr, Las Vegas, NV 89118.

Nights:

Saturdays 2 am to 8 am, and some special events.

Music:

Tech-house beats, deep house vibes

Dress Code:

Proper Dress Code Strictly Enforced
Terrace Afterhours VIP Packages for Guys
VIP Entry with Table

What's included:

Limo transportation
Dedicated VIP Host
VIP entry to Nightclub
VIP Table with bottle service

Call 1.800.VEGASVIPfor exclusive pricing

BOOK / Inquire

2 Club Tables w Limo

What's included:

Vegas VIP Host
Limo Transfer to strip club
Strip club VIP entry & bottle service
Limo Transfer to the nightclub
Nightclub VIP Entry & Table
No Line (includes cover)

Call 1.800.VEGASVIPfor exclusive pricing

BOOK / Inquire
VIP Packages for Ladies
VIP Entry for Ladies

What's included:

Limo transportation
Dedicated VIP Host
VIP entry to Nightclub
Nightclub Tour

Call 1.800.VEGASVIPfor exclusive pricing

BOOK / Inquire

Queen of the Night

What's included:

Limo transportation
Firefly dinner with 2-hour open menu & bar (all inclusive)
VIP entry and "HOT Seats" at Chippendales Show
VIP entry to the Nightclub with bottle service

Call 1.800.VEGASVIPfor exclusive pricing

BOOK / Inquire
Terrace Afterhours December, January 2024 Calendar - Weekly Events
Terrace Afterhours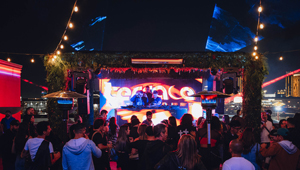 If you're looking for some after-hours entertainment, Terrace Afterhours is the place to be. After the bars and nightclubs close for the evening, it can be tough to continue the party. Fortuntely, Terrace Afterhours in Las Vegas makes it easy to continue the celebration well into the early morning hours.
Terrace Afterhours can be found on top of the Larry Flynt's Hustler Club, a convenient spot for partiers that want to visit both locations in a single evening. The popular venue has indoor and outdoor spaces available, giving guests the opportunity to see some spectacular views when the sun rises.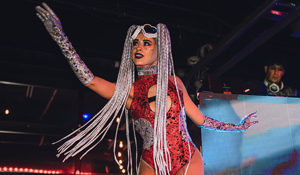 While Terrace Afterhours may be located in the same building as a gentlemen's club, it's not a strip joint. Instead, it's an after-hours venue located on the rooftop of the strip club. Start your evening exploring the legancy strip club on the main floor where you'll find a plethora of beautiful women dancing and entertaining. Once the lap dances end, head to the roof to continue the fun.
At Terrace Afterhours, guests can enjoy tech-house beats, along with stunning views of the famous Las Vegas Strip. A few hours on this rooftop venue is the perfect way to end an incredible night. It's truly a multi-sensory experience, perfect for bachelor parties, bachelorette parties, birthday parties, girl's night out, or any other celebration or special events you may have in mind.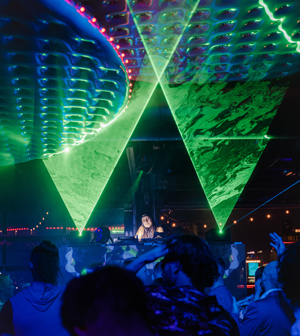 Terrace Afterhours offers the ultimate open-air rooftop experience in Las Vegas. Party under the stars while taking in panoramic views of the city skyline. Resident and guest DJs spin tech-house and premium house music well into the morning and your favorite beverages are available at the bar.
The rooftop venue has a capacity of 400 people which typically consists of a mix of locals and tourists. The dress code tends to be more casual compared to other nightclubs, meaning t-shirts and sneakers are usually acceptable. However, you'll want to avoid team jerseys, basketball shorts, baseball caps, tank tops, and robes.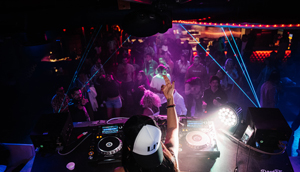 While visiting Terrace Afterhours, you'll want to make a stop into "Hustler Hollywood." This is a 20,000 square foot adult store that is filled to the brim with sexy lingerie, erotic paraphernalia, seductive lotions, and so much more. It's a great place to grab some memorabilia during your visit to Las Vegas.
Mixed drinks at Terrace Afterhours start around $15. You can grab a beer at a reasonable cost, around $10 to $15 each. Shot prices are based on the type of liquor but typically cost around $10 to $20. If you're looking for a bite to eat, head to the Las Vegas Bistro on the Roof for some delicious food. From wings and wraps to street tacos and breakfast items, you'll find something that hits the spot in those early morning hours.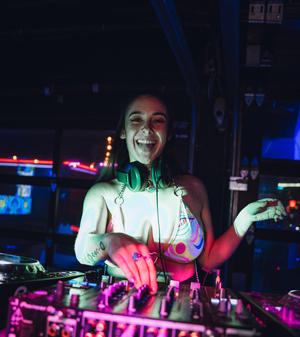 Terrace Afterhours is known for having some of the best resident DJs in the city, as well as regular cool events. Brett Rubin is responsible for spinning the parties and running the show overall. He regularly books amazing artists like Prok & Fitch, Sharam, and Lavelle Dupree.
If you're planning on visiting Terrace Afterhours, you'll want to grab your tickets in advanced. Ticket pricing can vary based on the night and the talent booked. Usually, ticket prices are quite affordable at around $25 for ladies and $40 for guys. However, on busier nights you can expect to pay more.
Getting on the guest list is the best way to ensure a pleasurable evening at Terrace Afterhours. Bottle service is also recommended, especially if you're planning a celebration at the venue with a group of friends. Bottle service will also ensure you get a great table. Some table options include the center dance floor tables, surrounding floor tables, and outdoor tables. Check out the layout for yourself when you visit Terrace.