Lavo Bottle Service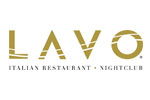 Location:

Palazzo Hotel

Nights:

N/A

Music:

N/A

Dress Code:

N/A

Local Night:

N/A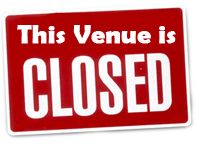 Lavo Nightclub Las Vegas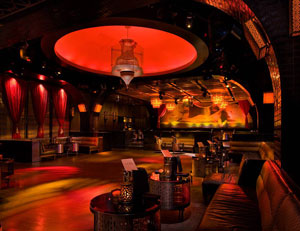 Despite the rumors, the LAVO nightclub in Las Vegas is not truly a bathhouse. Yes, in defiance of the Latin origin of its name (which does mean to bathe or cleanse), LAVO is merely a stunning restaurant and nightclub at the Palazzo. This is not to say that the association is unwarranted—its décor is enough to convince you that it is a bathhouse.
LAVO is one of Las Vegas' many concept clubs, but it has moved away from the popular Asian theme to embrace something more classical and exotic. This means decoration from places like Morocco, where bathhouses are famous. The Turkish bath fountains leading up to the club really set the mood. Then at the entrance of the club are classically style vignettes of bathhouse ladies. These kinds of authentic touches sweep club-goers into the atmosphere and the splendor of a truly unique experience.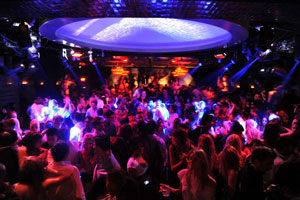 The restaurant area on one side of the lounge serves up Mediterranean cuisine from France, Spain, Italy and other countries. The other side gives club goers access to a patio. Plans are in the works to turn part of the space into a hookah lounge, so if hookah is your thing, you'll fall head over heels in love with LAVO.
The club itself is intimate and sexy at only 4500 square feet. Despite its relatively small space, it does not come across as quaint. The focal points of the club, the DJs, certainly help keep the club jumping. The DJs' music is projected through a state of the art sound system that makes the music unforgettable. Every DJ is distinctive and runs a unique show each night, so you'll always have musical discoveries to make.
LAVO at Palazzo is establishing its name as one of the top clubs in Las Vegas. No matter what your scene, you can find it in the myriad moods of LAVO.