Troy Liquor Bar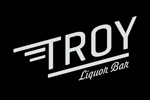 Location:

Golden Nugget Hotel & Casino

Nights:

Thursday through Sunday from 9 PM to 4 AM.

Music:

Open-Format Music

Dress Code:

Proper Dress Code Strictly Enforced
Troy Liquor Bar VIP Packages for Guys
VIP Entry with Table

What's included:

Limo transportation
Dedicated VIP Host
VIP entry to Nightclub
VIP Table with bottle service

Call 1.800.VEGASVIPfor exclusive pricing

BOOK / Inquire

2 Club Tables w Limo

What's included:

Vegas VIP Host
Limo Transfer to strip club
Strip club VIP entry & bottle service
Limo Transfer to the nightclub
Nightclub VIP Entry & Table
No Line (includes cover)

Call 1.800.VEGASVIPfor exclusive pricing

BOOK / Inquire
VIP Packages for Ladies
VIP Entry for Ladies

What's included:

Limo transportation
Dedicated VIP Host
VIP entry to Nightclub
Nightclub Tour

Call 1.800.VEGASVIPfor exclusive pricing

BOOK / Inquire

Queen of the Night

What's included:

Limo transportation
Firefly dinner with 2-hour open menu & bar (all inclusive)
VIP entry and "HOT Seats" at Chippendales Show
VIP entry to the Nightclub with bottle service

Call 1.800.VEGASVIPfor exclusive pricing

BOOK / Inquire
Troy Liquor Bar December, January 2024 Calendar - Weekly Events
Golden Nugget

Golden Nugget

Golden Nugget

Golden Nugget

Golden Nugget

Golden Nugget

Golden Nugget

Golden Nugget

Golden Nugget

Golden Nugget

Golden Nugget

Golden Nugget

Golden Nugget

Golden Nugget

Golden Nugget

Golden Nugget

Golden Nugget

Golden Nugget

Golden Nugget

Golden Nugget

Golden Nugget

Golden Nugget

Golden Nugget

Golden Nugget

Golden Nugget

Golden Nugget
Troy Liquor Bar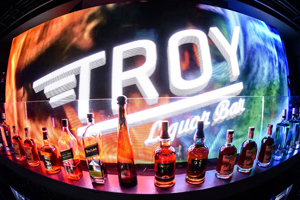 The Freemont Street Experience (FSE) is an incredible gaming and entertainment destination situated in the heart of one of the world's most exciting cities – Las Vegas.
While the FSE offers a fun bar scene with plenty of drinking, it lacked nightclubs until the recent addition of Troy. Troy Liquor Bar is the Freemont Street Experience's very first nightclub, giving guests the opportunity to drink, dance, and enjoy a wide range of upscale amenities.
While there are dozens of amazing nightclubs throughout the city, few compare to the fresh offerings and laidback ambiance of Troy Liquor Bar. If you have ever been to New York City, you may recognize the name of this venue from its spot in Manhattan's Meatpacking District. In Las Vegas, Troy can be found at the Golden Nugget Casino in a space that previously held Gold Diggers.
Troy Liquor Bar is fairly new to the city, having only opened in December 2019. However, the venue has already made a name for itself, drawing in crowds night after night with its expansive dance floor, local DJs, impressive alcohol menu, and entertainment options like gambling.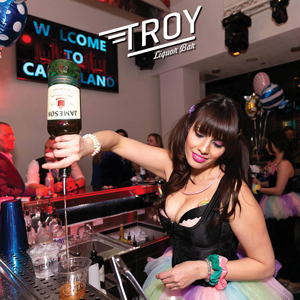 As the club sits on the second floor of the casino, it boasts awe-inspiring views of Freemont Street and the ongoing activities that go on there. From the name alone, you may think that Troy is just a regular Vegas bar; however, that's far from the truth. It is an all-encompassing nightlife experience featuring club music, dance floors, speciality drinks, bottle service, and VIP tables.
Like other popular nightclubs in Las Vegas, there is plenty to do and see when visiting Troy. There are live DJs every night, a spacious dance floor, and two blackjack tables. There is also a must-see Mardi Gras style balcony that overlooks the crowds below, creating a festive vibe.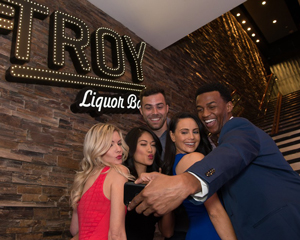 Things can get a little crowded at Troy Liquor Bar so you'll want to show up early. The club hosts various events throughout the year, such as throwback parties on Sundays when they play tunes from the '80s, '90s, and '00s. It's normal to see guests stop in for a quick drink, only to wind up hanging out for hours on end.
Troy Liquor Bar spans more than 4,800 square feet. The venue is equipped with a state-of-the-art sound system to enhance the open-air party, as well as a balcony perfect for strories, posts, and reels. Troy also offers terrific views of the famous LED ceiling.
With its close proximity to the Golden Nuggest Casino and Fremont Street Experience, it's no secret that Troy is a popular destintion for bachelor parties, bachelorette parties, birthday celebrations, and nearly any other occasion you can think of. It's a hot spot for both locals and tourists alike and features the sophisticated Vegas feel that you've come to know and love.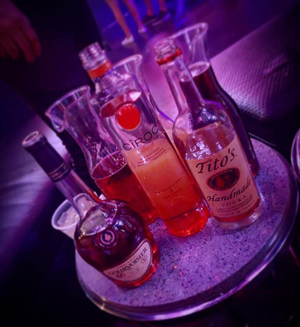 So, what can you expect when you arrive to Troy Liquor Bar? The first thing you'll notice when you walk in is the massive bar that spans along one wall. There are also VIP tables scattered throughout the space, as well as blackjack tables where lucky guests may walk away with cash.
If you're interested in getting a VIP table or bottle service, you'll want to call ahead and make a reservation.There is a cover charge of between $20 and $40. If you choose to splurge on bottle service, including admission, expect to pay in the $225 range and up.
Getting to Troy Liquor Bar can be a little chaotic due to traffic so you may want to hail a taxi or rent a private limo to make the experience smooth and stress-free. However, once you arrive you won't be disappointed. Troy is ultra-trendy and you'll likely want to return again and again.