Body English Bottle Service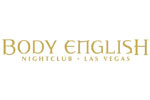 Location:

Hard Rock Hotel

Nights:

N/A

Music:

N/A

Dress Code:

N/A

Local Night:

N/A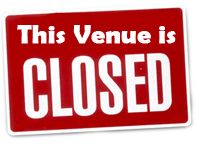 Body English October, November 2021 Calendar - Weekly Events
Body English Nightclub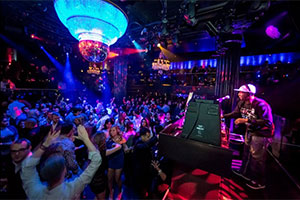 When the Hard Rock said goodbye to "Baby's" nightclub in late 2004, a multi-million dollar renovation and remodeling paved the way for one of Las Vegas' most exclusive hotspots, Body English. Despite being located underground, it is no secret that Body English is one of the premier locations to visit if you want to party with the "who's who" of Las Vegas. With two fully accessible floors, three bars and a VIP Parlor, Body English will satisfy all of your naughty temptations.
Once past the hour and a half long line upstairs, you'll walk down a long flight of stairs which leads to the main entrance of the club. The first thing you will notice, once you walk inside, is the huge, million dollar, color-changing, crystal chandelier that hangs over the main dance floor. This chandelier is one of the main focal points of Body English. Around the perimeter of the upstairs level are the main bar and a number of VIP booths. The main bar is spacious and allows easy viewing of the entire club from an elevated position. The VIP booths are set up for table and bottle service. Seating within the VIP booths comes by way of elegant crushed leather couches, giving the club a Playboy Mansion type of feel. To the rear of the upstairs floor, you will come across the famed Body English VIP co-ed bathroom. Enough said.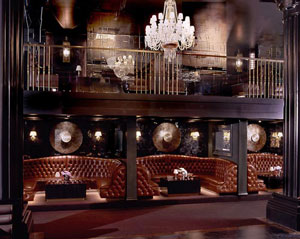 Moving on downstairs to the dance floor level, along the perimeter are more VIP booths and another bar. At the rear of the dance floor there is also VIP seating. And for all of you ladies that like to be the center of attention, there's a large cage raised in the middle of the dance floor so you can show off your moves to the always capacity crowd. Located just to the left of the dance floor is the ultra swank VIP room known as the Parlor. This exclusive spot is the normal accommodation for the many celebrities and sports figures that frequent the club. Complete with its own DJ, bar and waitress staff, the Parlor is where it really goes down on a Saturday night.
Being that Body English is located inside the Hard Rock Hotel, which is know for it's celebrity drawing power, on any given night you can expect to see a star or two. Usher, Wyclef Jean, Kanye West, Tommy Lee, Chuck Liddell, Tito Ortiz and many more are all frequent visitors to Body English. So if you are planning a trip to Las Vegas and Body English isn't on your list of spots to hit, you might want to revise your itinerary. Vegas VIP highly regards Body English at the Hard Rock as one of the premier night clubs to visit during your stay in sin city.