Jewel Bottle Service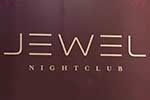 Location:

Aria Hotel

Nights:

Monday, Friday, Saturday 10pm - 5am.

Music:

Variety of musical genres from today's most influential electronic and Top 40 artists.

Dress Code:

Upscale fashionable attire, Collared shirts are required for men. Entry is always at the doorman's discretion. Not Permited Items: hats, sandals, sneakers, hard soled shoes and boots, sunglasses, ripped or baggy clothing, excessive jewelry, men's shorts, or athletic wear.

Local Night:

Industry Mondays
Jewel Bottle Service & VIP Packages
VIP Entry with Table

What's included:

Limo transportation
Dedicated VIP Host
VIP entry to Nightclub
VIP Table with bottle service

Call 1.800.VEGASVIPfor exclusive pricing

BOOK / Inquire

2 Club Tables w Limo

What's included:

Vegas VIP Host
Limo Transfer to strip club
Strip club VIP entry & bottle service
Limo Transfer to the nightclub
Nightclub VIP Entry & Table
No Line (includes cover)

Call 1.800.VEGASVIPfor exclusive pricing

BOOK / Inquire
VIP Packages for Ladies
VIP Entry for Ladies

What's included:

Limo transportation
Dedicated VIP Host
VIP entry to Nightclub
Nightclub Tour

Call 1.800.VEGASVIPfor exclusive pricing

BOOK / Inquire

Queen of the Night

What's included:

Limo transportation
Firefly dinner with 2-hour open menu & bar (all inclusive)
VIP entry and "HOT Seats" at Chippendales Show
VIP entry to the Nightclub with bottle service

Call 1.800.VEGASVIPfor exclusive pricing

BOOK / Inquire
Jewel Nightlife Events Calendar
Jewel Nightclub Las Vegas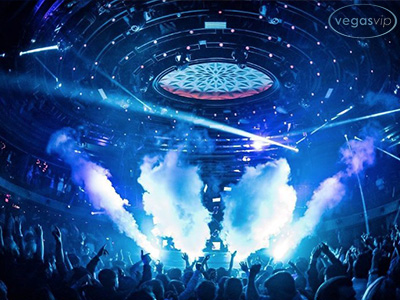 Jewel Nightclub in Las Vegas is set to open in the spring of 2016. It will be taking the place of the former Haze Nightclub at Aria Resort & Casino. The club's operator, Hakkasan Group, took over the upcoming nightlife spot after its purchase of the Light Group in December, and after partnering with MGM Resorts and Dubai World. Since closing in November, Haze has sat vacant until now. Jewel, which is considered to be a smaller, more intimate nightclub, will offer an upscale feel to match the elegant décor.
Jewel will be capable of accommodating up to 1,925 partiers in its 24,000 square foot venue. The club will feature multiple levels, with a main club as well as a mezzanine level with private VIP suites. Jewel will also contain some advanced technology, including a video will with dual-sided LED screens, special effect lighting with the ability to move a full 360 degrees, as well as a LED chandelier that will welcome club-goers into the venue.
The newest nightclub to hit the Las Vegas Strip will feature many of the quality entertainment options that you'd expect in an upscale Vegas club, including multiple dining venues, three swimming pools, and a luxury Sky Pool. Guests will also have access to a menu of complimentary refreshments and numerous bars. In the main area of the club, there will be LED ribbons that hang just above the dance floor that instantly grab your attention. There will also be a stunning display of light technology directly behind the DJ booth, with lights that move with every beat of the music.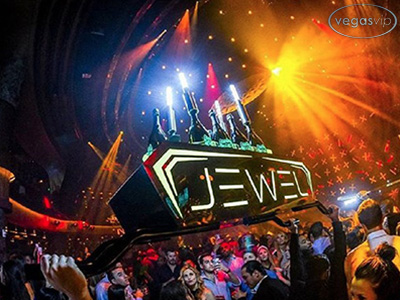 Jewel will not be as large as other nightclubs in Las Vegas, giving the nightlife spot an exclusive, intimate ambiance. If you want to experience Jewel Nightclub for yourself, be sure to reserve a limited spot when it opens this spring.
Jewel Nightclub is one of the newest members to join the Las Vegas Strip. The club features more than 24,000 square feet of elegant detailing and lavish furnishings. It's also where some of the world's best DJs and musical artists come to perform. The multi-faceted venue boasts a modern, upscale vibe with handcrafted designs and top-quality sound and video technology, such as the 1,400 square feet of architectural LED ribbons. Jewel Nightclub takes the place of Haze, which closed in 2015 to make room for Jewel's spring 2016 opening.
Jewel is open each week on Thursdays, Fridays, Saturdays and Mondays from 10 PM to 4 AM. Admission into the club varies based on talent, weekends, and holidays, but starting entry costs are $20 for women and $30 for men. Jewel Nightclub has a guest list on designated evenings, so if you're looking to gain entry quickly into the club, you'll need to call ahead to get the most up-to-date information. Limited pre-sale tickets are also available online if you desire a real VIP experience. The best pricing is available when the tickets are released. If you desire table service, Jewel offers spacious, quality seating with VIP treatment. Table prices vary by night.
At Jewel, you can expect to hear music played from a wide range of genres from today's most influential Top 40 and electronic artists. Entry into the club requires that you meet the dress code, which is upscale fashionable attire. The venue does not permit excessive jewelry, sunglasses, ripped or baggy clothing, sneakers, sandals, boots, hard soled shoes, hats, men's shorts, or athletic wear. Men are required to wear collared shirts. Like all Vegas nightclubs, entry into the club is at the doorman's discretion. Certain items are also not permitted into the club, including illegal drugs, gum, food or beverages, selfie sticks, over-the-counter medications, inflatables, props, toys, signs, or video cameras. Bags and purses must also be checked at the door.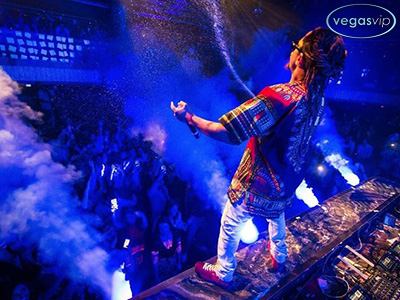 What sets Jewel Nightclub apart from similar venues on the Strip is its five themed VIP suites. Each of these suites has its own unique theme and custom amenities that make for lavish, intimate gatherings. These five VIP suites include the Blind Tiger speakeasy, The Studio which features vintage album covers, the G.O.A.T. that has must-see sports memorabilia, the champagne colored Prestige suite, and the Gallery which showcases fine-art photography. While Jewel is nearly half the size of Hakkasan Group's other major nightclubs, which include Omnia that holds 4,300 and Hakkasan that holds 3,000, Jewel is able to accommodate an intimate group of 1,925.
The lighting display at Jewel Nightclub is first-to-market. Created by digital lighting manufacturer Ayrton, the 54 moving panel display sits behind the DJ booth to create an awe-inspiring light show. One side features LED lighting, while the other side displays an LED screen. This new lighting display is so complex, it took a technician three weeks to program prior to Jewel's grand opening.
Jewel Nightclub features two main spaces, a main club and a mezzanine level with five themed VIP skybox suites. When you enter the club, you'll be welcomed with tall, mirrored doors and a tunnel of arched bronze portals topped with an antique chandelier. The main club has over a thousand square feet of LED ribbons that create a crown-effect around the venue's circular dome ceiling. The space is also adorned with granite and wood VIP banquettes outfitted in burgundy leather.
Since its opening at Aria on May 19th, Jewel Nightclub has become one of Las Vegas' party hot spots. If you're in Las Vegas and are in search of the newest nightlife scene, check out Jewel.