Hyde Lounge at T-Mobile Arena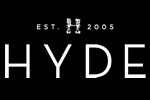 Location:

3780 Las Vegas Blvd. South, Las Vegas NV 89158

Nights:

Open During Arena Events and Promotions

Music:

tbd

Dress Code:

tbd
Hyde Lounge at T-Mobile Arena Nightclub VIP Packages for Guys
VIP Entry with Table

What's included:

Limo transportation
Dedicated VIP Host
VIP entry to Nightclub
VIP Table with bottle service

Call 1.800.VEGASVIPfor exclusive pricing

BOOK / Inquire

2 Club Tables w Limo

What's included:

Vegas VIP Host
Limo Transfer to strip club
Strip club VIP entry & bottle service
Limo Transfer to the nightclub
Nightclub VIP Entry & Table
No Line (includes cover)

Call 1.800.VEGASVIPfor exclusive pricing

BOOK / Inquire
VIP Packages for Ladies
VIP Entry for Ladies

What's included:

Limo transportation
Dedicated VIP Host
VIP entry to Nightclub
Nightclub Tour

Call 1.800.VEGASVIPfor exclusive pricing

BOOK / Inquire

Queen of the Night

What's included:

Limo transportation
Firefly dinner with 2-hour open menu & bar (all inclusive)
VIP entry and "HOT Seats" at Chippendales Show
VIP entry to the Nightclub with bottle service

Call 1.800.VEGASVIPfor exclusive pricing

BOOK / Inquire
Hyde Lounge at T-Mobile Arena
Hyde Lounge at the T-Mobile Arena is setting a new standard for Las Vegas luxury entertainment. The 18,000 square foot venue sits high above the arena and extends over the arena sitting area for unparalleled views of the action. Guests have access to two exclusive Tower Club event spaces, including Avion Tequila Terrace and Stella Artois Lounge.
From its world-class performances and exciting game nights to the open-air parties and mouthwatering selection of culinary bites, Hyde offers a thrilling Las Vegas experience that can't be beat.
At Hyde Lounge, guests will encounter an intimate party atmosphere with plush banquette sofas, bottle service, VIP elevator access, and high-energy DJs. The venue offers sweeping floor-to-ceiling window views of the famous Las Vegas Strip, as well as panoramic views of the LED Jumbotron. As Hyde Lounge overlooks the arena, guests have optimal seating to watch concerts and sporting events hosted down below.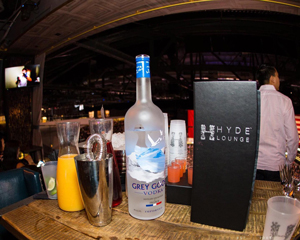 If you're visiting Hyde Lounge at T-Mobile Arena for a special event, you're in luck. The sophisticated venue is perfect for bachelor parties, bachelorette parties, birthday celebrations, or nights out with friends. Guests can sample the gourmet cuisine or request custom mixology from any of the four full-service bars. Tableside bottle service is also available for guests who prefer to simply relax and let the drinks come to them.
The luxurious Hyde Lounge features private living rooms that are accented by modernized antique styling. The venue can accommodate up to 800 guests and offers dedicated VIP elevator service, shuttle, self-parking, and valet.
No expense has been spared when developing the entertainment features at Hyde. The venue is equipped with a state-of-the-art sound system and contains dedicated DJ booths that frequently host some of the best names in the business. While enjoying the music, guests can order a gourmet treat. Hyde Lounge provides shareable menu options that are ideal for group entertainment systems. Individual meal options and tasty desserts are also available.
Hyde Lounge delivers the perfect combination of entertainment and nightlife to give guests the best of both worlds. An evening spent at Hyde is unique from the traditional nightlife experience. Hyde Lounge takes it up a notch by delivering a more sophisticated vibe with its luxurious leather booths, upscale furnishings, and new music from a community of influential artists and celebrities. Of course, guests also have the best seats in the house due to the triangular viewing areas that overlook the entire arena.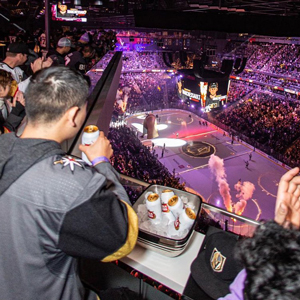 The T-Mobile Arena is a fairly new addition to Las Vegas, having been built in 2016. The modern complex is home to the city's first professional sports team: The Vegas Golden Knights, a National Hockey League expansion team. The arena is easy to spot from the Strip due to its neon pink lighting and offers 44 luxury suites, two party suites, and dozens of private loge boxes. It is also equipped with premium balconies on the VIP seating levels to give guests a place to cool down. On the very top floor of the venue is Hyde Lounge.
If you're planning a visit to Hyde Lounge at the T-Mobile Arena, you'll first want to check out the event schedule to see what exciting events are coming up. While Hyde is fun to visit anytime, the experience is even better when a sporting event or concert is being held that piques your interest.
Hyde Lounge was developed by the Los-Angeles-based leading lifestyle hospitality company sbe, which is known for developing, managing, and operating award-winning hospitality venues. The exclusive nightclub was designed to provide guests with a heightened sense of service with spectacular views to match. It's an entertainment and sports viewing experience like no other. Grab your tickets for Hyde Lounge at the T-Mobile Arena in Las Vegas.