Rain Bottle Service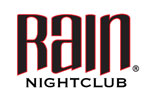 Location:

Palms Hotel

Nights:

N/A

Dress Code:

N/A

Line wait:

N/A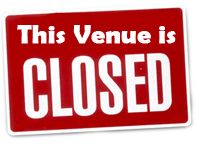 Rain Nightclub Las Vegas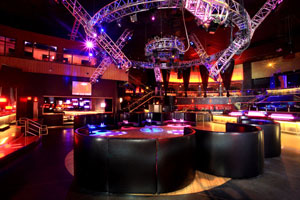 Visit one of Las Vegas' biggest mega-clubs located inside the Palms hotel and casino. Walk through the celebrity packed main casino area and you will find a definite "party crowdE Rain nightclub is easy to spot when you find yourself among a sea of people looking to get inside one of the most talked about clubs in sin city. If you reserve your "VIP entryEonline with VegasVIP.com you will not have to deal with the crowd as your Vegas VIP host will take care of everything.
After you have entered the club, you will start to feel the music pump through the sparkly walls of the entrance tunnel. As you make your way into the club, you will be amazed by a 3 story, open main room filled with eye candy everywhere you look. In the middle of the room, a dance stage is set underneath a steel framework which spits out fire every time the music hits its peak. Every so often you can be lucky enough to catch a surprise performance by top artists like Britney Spears, Jay Z, Nas, DJ Tiesto and the list goes on and on. Surrounding parts of the club and part of the main stage are "water walls" There is literally water pouring down the walls everywhere, giving the appearance of rain. On the first level you can reserve a booth and treat yourself to the bottle service experience, where you will be seated and served as a VIP for the entire night.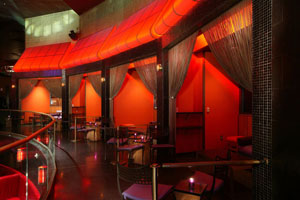 The "waterbooths' as they're called, on the first level are designed for six to eight people. The second level has its own bar area, as well as roped off areas for VIPs. These 12 person tables are actual areas called "cabanasE There you and your friends can enjoy the luxury of having your own section and railing over-looking the dance floor. On the third level, you will reach the most exclusive spot in the house with luxury "skyboxes' over looking the entire club. These private rooms hold up to 20 people and have the advantage of being completely private with your very own doorman. A sliding glass door facing the club leads to your own balcony over-looking the action below.
Wherever you decide to sit or dance, Rain has something to offer everyone who comes ready to party. During the summer, the Palms pool is accessible from the club allowing you to go outside for a breath of fresh air. There you can listen to the featured DJ while enjoying a drink and some intimate conversation with an interesting new face.