Playboy Bottle Service

Location:

Palms Fantasy Tower

Nights:

N/A

Lounge:

N/A

Music:

N/A

Dress Code:

N/A

Local Night:

N/A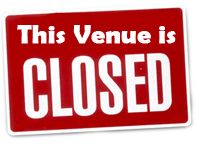 Club Playboy Club Description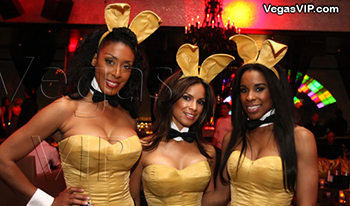 Playboy Club Nightclub Las Vegas When people hear the word "PlayboyEthey immediately associate it with gorgeous women and fun. The Playboy Club is no exception. Hugh Hefner has teamed up with Phil Maloof to bring back a staple in nightlife to the Palms Hotel. Playboy Club is located at the top of the Fantasy Tower of the Palms Hotel and Casino. This is the worlds only Playboy Club and is one of the most beautiful venues in Vegas. Literally! The Playboy Club offers an array of activities for people to participate in. There are blackjack tables and roulette wheels for gambling and the dealers are Playboy Bunnies. Playboy Club is part lounge and nightclub offering people a place to sit and relax fireside while enjoying a drink or you can dance on the dance floor to the hottest tracks in town. Even Kid Rock put on a DJ set at Playboy Club for New Year's Eve in 2009 and rang it in with style.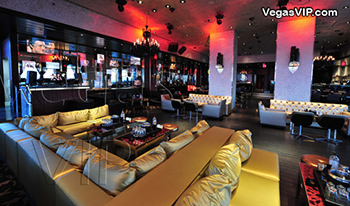 As you go up the elevators to the Playboy Club the elevators themselves are even adorned with Playboy memorabilia. Upon stepping off the elevators there are beautiful hostesses at the podium that await to point patrons in the right direction around the venue. Directly ahead of the elevators is a bar complete with Playboy Bunnies to serve your drinking desires. To the left of the main bar is the Playboy Fireplace Lounge area where there are plush leather seats equipped with tables and chairs. You can relax by the fireplace and enjoy a cocktail prepared by a gorgeous Playmate. Further along is another small bar with bar stool seating which allows people easy access to drinks. There are even old-time Playboy pinball machines if you want to be entertained while enjoying your beverage.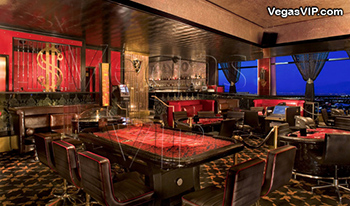 In the main room of the Playboy club there are various gaming tables for guests to try their luck at. Situated throughout the main room are black leather booths that accommodate groups of 6 to 15 people for bottle and table service. Bottle service waitresses are also Playboy Bunnies and provide beautiful and friendly service to the guests at the club. There is an ample dance floor right in front of the elevated DJ booth where you can dance to the hottest tracks of today and yesterday. Playboy Clubs holds special events where former Playmates such as Sara Underwood, Brandy Roderick, and Holly Madison have hosted at. Playboy Club offers something for everyone within its walls. There are gorgeous women, gambling, drinks, and dancing. Make sure to swing by the world's only Playboy Club on your next trip to Las Vegas.