Moon Bottle Service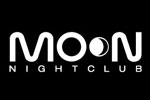 Location:

Top of Palms Fantasy Tower

Nights:

N/A

Music:

N/A

Dress Code:

N/A

Local Night:

N/A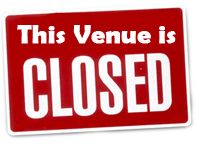 Moon Nightclub Las Vegas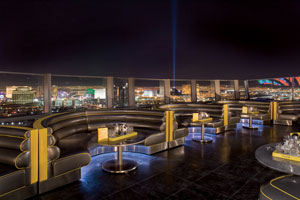 Moon Nightclub is located in the Fantasy Tower of the Palms Hotel and Casino. Moon is located at the very top of the Fantasy Tower and has an amazing strip view and an outdoor patio as well. Moon is located just above the world-famous Playboy Club and there are elevators that allow patrons to float between both venues for the price of one. As you walk up to the entrance of the Fantasy Tower, there is usually a line that can stretch up to 2 hours wrapped around the casino.
There are 2 elevators that take people up to the 3 venues that are located at the top of the Fantasy Tower. NoveEItalian Restaurant that serves the finest Italian food and is one of the most hip restaurants in Vegas is the first stop on the way up. Above NoveEis the Playboy Club where patrons can gamble and rub elbows with Playboy Playmates and celebrities alike. Above the Playboy Club is Moon Nightclub.
Upon entering to Moon there is a large private room with VIP tables and a private bar for access to drinks and table service from the beautiful staff that Moon provides to its clients. Outside of the private room is the main bar where a bevy of gorgeous bartenders are there to provide clubbers with easy access to drinks. On the other side of the bar is the main room of the nightclub where there are large silver VIP booths that surround the dance floor in a rectangular fashion. There are 15 main room dance floor tables that accommodate group of 8 to 15 people each.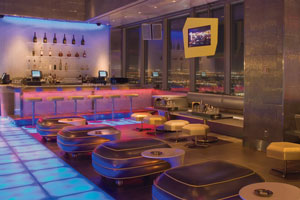 Just above the backside of the large booths is another VIP area with table seating where waitresses provide bottle service to clients. There is an upstairs VIP area as well that have tables up against the glass overlooking the entire dance floor. There is also a private bar upstairs that makes it easy to obtain drinks from the bartender. Downstairs connected to the main room of the nightclub is the outside patio with a strip view. There are VIP booths that can accommodate large groups throughout the patio.
Many people pack the outside patio to get a breath of fresh air and take in the bright lights of Sin City. Moon Nightclub also holds its local night on Tuesday and has many famous DJ's that spin the hottest house music tracks. Fridays and Saturdays are also the hot nights to be at Moon Nightclub as tourists and locals come to party and dance the night away.