Lure Bottle Service

Location:

N/A

Nights:

N/A

Lounge:

N/A

Music:

N/A

Dress Code:

N/A

Local Night:

N/A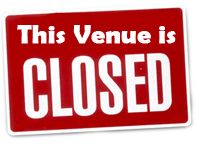 Club Lure Description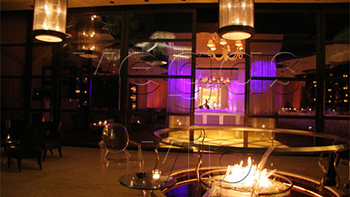 Lure Nightclub Las Vegas The sleek and sexy Lure ultralounge inside Steve Wynn's multi-billion dollar resort is an exceptional venue amongst Las Vegas' hot spots where the 'A' list crowd goes to mingle and be seen. You can expect nothing but the very best in sophisticated nightlife when you enter the one-of-a-kind ambiance of Lure.
As soon as you walk past the velvet ropes and the jewel encrusted, transparent, double doors you will be transported to a dimly, candle lit room draped and accented by white gauzy fabric. Large mirrors are hung around the perimeter of the lounge which creates a very playful dynamic. A large white chandelier is displayed over the dance floor as one of the eye catching focal points of the lounge. Comfortable booths that seat anywhere from two to eight people line in a semi-circle at the head of the lounge. Along the right side of the lounge past the booths are a long row of smaller individual tables with comfortable bench seating all the way to the DJ booth. On the left side of the lounge past the booths is the only bar, where they serve some of the best signature martinis and mojitos in town. Down the center of the lounge are the two large party booths with big marble slab tables that customers are encouraged to dance on top of. These two booths are separated by the dance floor located directly in the center of the lounge.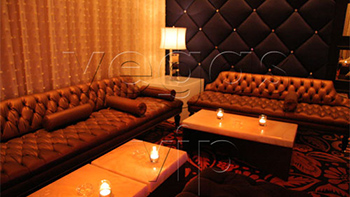 Moving to the rear of the club and you will encounter two large sliding glass doors that lead to the outside balcony. When you are looking to cool off after dancing on the tables, the balcony is the place to be. Comfortable bench seating surrounds a large decorative, yet functional fire pit. This feature adds a very romantic element to the already sexy atmosphere. It provides a completely different enviroment which really makes Lure stand apart from other ultralounges in town that only offer the one indoor appeal.
If you are looking for more privacy, there is a side section behind the row of bench seating to the right. This section is frequently used for small private gatherings and is often requested when celebrities visit, but do not want to be disturbed. Being that Lure is in the Wynn hotel, on any given night, you could expect to see a celebrity or two popping a bottle of expensive champagne.