Forty Deuce Bottle Service

Location:

N/A

Nights:

N/A

Lounge:

N/A

Music:

N/A

Dress Code:

N/A

Local Night:

N/A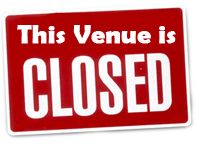 Club Forty Deuce Description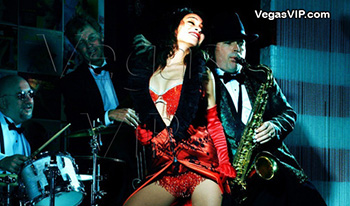 Forty Deuce Nightclub Las Vegas Ivan Kan's 40 Deuce is tucked away inside of The Hotel at Mandalay Bay. 40 Deuce was born in Los Angeles and became such a hit, that it has expanded to Las Vegas to bring the sexy-burlesque nightlife to Sin City. Ivan Kane's Forty Deuce is a nightclub and burlesque show all in one. The appeal of beautiful women scantily dressed and dancing to music will never go out of style. At Forty Deuce there is a team of professionally trained dancers that perform some of the most intricate and sexy dance moves burlesque style for an audience twice nightly.
Burlesque style dancing is a type of sensual and seductive routine where the professionally trained girls wow the audience. The routines are performed in front of a live 3 piece band while the dancers perform. Although the girls do have sexy outfits on (which eventually come off), there is no nudity in burlesque shows. Although there is no nudity, the routines are much more sexy than typical dancing and leaves the imagination yearning for more.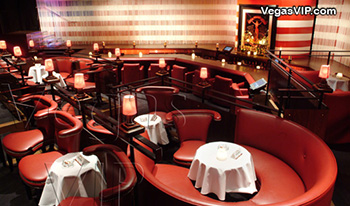 Forty Deuce is smaller than the average nightclub in Las Vegas which gives it a very intimate feel for patrons. This smaller size works to the advantage of visitors who do not want the hassle of roaming around a huge mega-club. As you enter into the venue, there is a burlesque shop called Champagne Suzy where you can purchase all your favorite attire to bring back home with you or for your significant other. The thick wooden doors give the venue a deep and rich feel.
Once inside there is a small set of stairs that leads you to a bar where gorgeous bartenders are there to fulfill your beverage needs. On the other side of the bar is the main floor and stage where there are various VIP tables and booths with perfect views of the stage. The stage is decorated with an American Flag background and long ceiling to floor hanging beads that the dancers use during their performances. Some famous faces that have jumped on stage to perform on a whim include Britney Spears and Jennifer Aniston.
There are two shows nightly around 12:30 and 2:30 am. Ivan Kane's Forty Deuce is a creative masterpiece of nightlife and is a welcomed addition to the nightclub scene in Las Vegas.