Cathouse Nightclub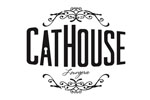 Location:

Luxor Hotel

Nights:

N/A

Lounge:

N/A

Hot Nights:

N/A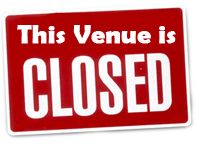 CatHouse Bottle Service
Cathouse is one of Vegas newest invention that offers upscale dining and burlesque nightlife all in one destination. Cathouse is located in the newly remodeled Luxor Hotel and Casino on the strip. Cathouse offers both dining and nightlife equally with focus on sexiness and sophistication. It gives people an alternative from the norm in Las Vegas. There are beautiful Cathouse "Croquettes" dressed in sexy and scantily clad lingerie that are throughout the club keeping the energy high for its patrons. The Cathouse theme is similar to that of a 19th Century French bordello with colors of deep reds and black throughout the space.
Celebrity chef Kerry Simon offers up small tapas plates for sharing as well as many other chicken, steak, and seafood dishes for patrons to enjoy before the restaurant evolves into a loungerie nightclub. As you walk up to Cathouse there is a huge lit sign and floor to ceiling French doors inviting you to join the party. Upon entering the venue while walking up the stairs there are hundreds of antique photos of people in past bordello houses dressed in risquEoutfits. People from ages ago are posing in pictures wearing sexy outfits from days gone by. At the top of the stairs the space opens up into a restaurant with deep blues, purples, blacks, and reds. There are comfortable lounge tables to relax at to have drinks before being seated in the main restaurant. The restaurant tables are designed to be comfortable for a dinner experience or for more high-energy partying during nightclub hours.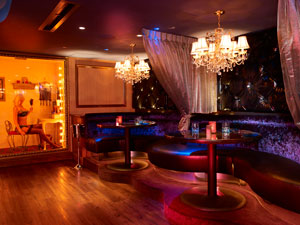 The curving hallway leading to the restrooms is lined with doors that would open to a brothel back in the day. The doors don't really open even though many patrons try and hope that they would. There is also a dark wooden hallway that connects the restaurant to the nightclub allowing people to mingle throughout the venue.
The nightclub is high energy and has go-go dances on top of "catboxesEentertaining clubbers as they dance at their tables. Cathouse has a friendly and good looking staff that provide top notch bottle service in both the restaurant and nightclub. If you are looking to have a fun and different experience from the typical nightclub or restaurant in Vegas, then Cathouse will surely make you purr.