Blush Bottle Service
Location:

Wynn Hotel

Nights:

N/A

Music:

N/A

Dress Code:

N/A

Local Night:

N/A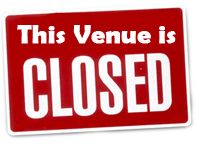 Blush Ultra Lounge Description
Blush Nightclub Las Vegas - Blush Boutique Nightclub is step above the typical super club found in many of the Las Vegas hotels and casinos. Blush is also known as an ultra lounge with class and sophistication for the discriminating client. Located in the posh $3 billion-dollar Wynn Hotel and Casino, Blush puts a new spin on Vegas nightlife.
As you enter through the floor to ceiling glass doors to the new nightspot, the first thing you notice is the 300 multi-colored lanterns hanging from the ceiling that change colors to the beats of the music leaving club goers electrified. As you look down the dance floor is made of lit onyx that keeps the senses from the ceiling above and dance floor below going. Once inside the boutique nightclub there are plush dark colored couches that surround the outside of the club facing the dance floor. There are large paintings along the wall that stand out and give the club an upscale feel.
The dance floor is set in a rectangular space with plush VIP couches surrounding it. There are tables in front of the couches where the beautiful and friendly staff provides top notch bottle service to its guests. Blush also boasts an outside patio with a view of the majestic Wynn Hotel and the stars above.
The outside bar also provides guests with and intimate atmosphere and sliding glass door opens up from the inside of the club to make access to outside and inside very accessible. This gives patrons the option of having fresh air outside on the patio with couch seating or getting in the action inside on the crowded dance floor.
Blush boasts a bevy of celebrities that have graced the beautiful boutique nightclub including famous faces like Pamela Anderson, Kobe Bryant, Perez Hilton, and Chris Noth. Tuesday's are Blush's Industry Night and have quickly become the place to see the best looking crowd in Sin City. Blush even has its own private lockers where VIP guests can store their things. Blush Nightclub Las Vegas is the trend setter for a more intimate nightclub experience in Las Vegas and will continue to attract celebrities, VIP's, bachelorette parties and crowds alike.