Las Vegas Pole Dancing Class
Pole Dancing Class Las Vegas
So you have decided to make a "girls trip" to Las Vegas and are looking for something different to do during the daytime hours. Walking the strip is old news and you want to do something fun, funny, and get some exercise all the while having a bonding experience with your female friends.
Vegas VIP offers exclusive Pole Dancing or Lap Dancing classes. This class is perfect for your next Bachelorette party, birthday party, stagette or hen party, or even just for fun with the girls in Sin City. Classes are 75 minutes long and you have the option of having class at our Pole Fitness Studio or we can set up private classes in the privacy of your hotel room.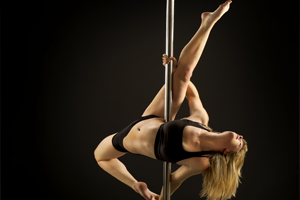 Vegas VIP even offers limo transfers to and from your hotel to the studio if you wish. The Pole Dancing experience is fun and healthy by giving your group a physical workout as well. Our instructors have years of professional dance experience and can show you a fun way to exercise or teach you some hot dance moves to excite your partner back home. We even offer classes that you can attend on your own including Exotic Dancer 101, Lap Dancing for Beginners and Pole Dancing Level 1 for those who just want to spice up their love life with their significant others.
So, on your next "girls trip" to Las Vegas make sure to change things up a bit. Heat up the room, laugh with your friends, and get some exercise all the while at Pole Dancing Class in Las Vegas. For more info poledancinglasvegas.net