Vegas Memorial Day Weekend 2022
Las Vegas MDW Events 2022
Memorial Day Weekend VIP Packages
Table with Limo

What's included:

Vegas VIP Host
Limo Transfre to Nightclub
Nightclub Entry
VIP Table (Guaranteed)

$99 / person

BOOK / Inquire

Girls wanna have fun

What's included:

Limo Transfer to Show
MEN SHow Entry + Table
Champagne
Limo Transfre to Nightclub
Nightclub Entry
No Line (includes cover)

$129 / person

BOOK / Inquire

2 Club Tables w Limo

What's included:

Vegas VIP Host
Limo Transfer to Strip club
Strip club Entry & Table
Limo Transfer to Nightclub
Nightclub Entry & Table
No Line (includes cover)

$149 / person

BOOK / Inquire
Memorial Day Weekend Events
Where will you be spending your Memorial Day this year? If it's not in Las Vegas, then start making travel plans. This year, Las Vegas will be hosting numerous events for the 21-and-up crowd at some of the hottest bars, lounges, and clubs in the city. From Friday, May 22 nd all the way to Monday, May 25 th , you can expect back-to-back events featuring some of the best DJs and musical artists in the industry. Here is a look at some of the top events that you should attend on Memorial Day weekend this year.
Marquee Day Club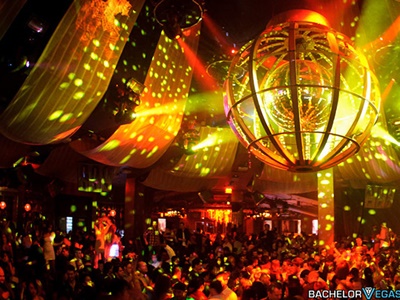 There is no better way to celebrate Memorial Day then at an epic pool party and fortunately, Marquee Day Club does not disappoint. This year, Marquee will be hosting a Malaa Memorial Day Weekend Pool Party event where guests can lounge by the pool, sip frozen beverages, and converse with other half-dressed guests. The event will be held on Monday, May 25 th and will run from 11 AM until 5 PM. If you have ever been to Marquee Day Club, you can expect a great time. With an expansive pool deck, world- renowned DJs, and high-tech effects, a pool party is the best way to spend a day off.
Exodus Festival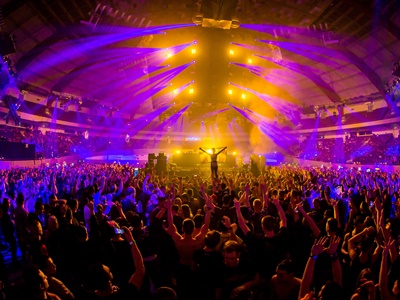 This year, the Exodus Festival will be celebrating its 11 th year running. For more than a decade, the Exodus Festival has been drawing in massive crowds interested in experiencing the very best of Las Vegas. During the festival, guests will have the chance to attend a total of ten parties and see 20 talented DJs, all for one convenient ticket price. The Chainsmokers, David Guetta, Aoki, and many other well-known names are on the lineup for Memorial Day weekend. The Exodus Festival runs from May 21 st to the 25 th.
Drai's Rooftop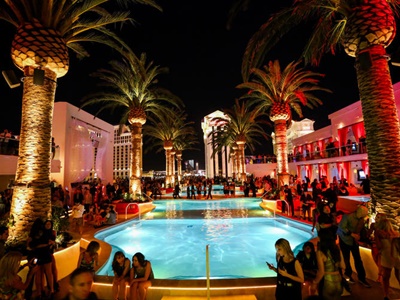 Drai's spans more than 65,000 square feet, acting as both a nightclub and a day club. With lavish leather seating, private tables, and some of the best DJs in the business, there's no better place to spend Memorial Day weekend. This year, Drai's will be featuring a very special guest. On May 23 rd , head to Drai's Rooftop with ticket in hand to see Lil Wayne perform live in concert. The event begins at 10:30 PM and will no doubt sell out way before this date. Be sure to reserve a private table if you want to indulge in a true VIP Las Vegas experience.
Tao Nightclub
Located at The Venetian, TAO Nightclub is one of the city's most popular nightclubs. This Memorial Day, TAO will be celebrating Memorial Day in style with special guests Brody Jenner and Devin Lucien. At the Hip-hop Worship Thursday Memorial Day Weekend Party, you can expect great music, cool people, and endless drinks. Each night of the weekend there will be new entertainment to enjoy. On the 22 nd , DJ Ruckus will be at TAO and on the 23 rd , you can expect to see Mustard. You can also take advantage of the club's most sought-after features, such as the 40-foot outdoor terrace that overlooks the Strip and the private skyboxes that can be reserved at an extra cost.
With Memorial Day just around the corner, it's time to start thinking about how you're going to celebrate. While there will be lots of festivities throughout the weekend, you'll want to make sure that you make the right choice. The various day clubs and nightclubs in Las Vegas offer some of the best events in the city and tickets are available now. Go grab yours and make plans with friends to enjoy some of these amazing events.
Las Vegas Memorial Day Weekend 2022
Do you remember last year's Memorial Day weekend where you spent the entire time keeping your drunken uncle from setting himself on fire with the barbecue? That was pretty amazing, wasn't it? I'm sure you'd love to relive that again this year; except this time, he's about 40lbs heavier and twice as drunk. Not catching the sarcasm, are you? Of course you don't want to be stuck listening to Uncle Steve's rendition of "Red, White, and Blue" for the umpteenth time, nor do you want to have to scarf down hockey pucks that used to be lean cuts of beef. You want to be out on the town, living it up with the rest of your friends and fellow partiers. You want to celebrate America with near nude women, an overkill of alcohol, and music that would make your grandmother's ears bleed. You want to party in Las Vegas. That's what you really want. So, what the hell is your excuse?
Sin City knows how to throw a party. Seriously, it's like the entire city banded together to throw one massive bash. From Mandalay Bay all the way down to the Stratosphere, you're going to find yourself coming across one party after the next. Las Vegas may best be known for its busy nightlife, but during the warmer months, its daylife picks up plenty of steam. One thing that Sin City has an abundance of is adult-only pools; and we are not talking about simply topless (though there are plenty of those). I'm talking about "21 and older", "no kids allowed" "enough alcohol to intoxicate a herd of elephants" kind of adults only establishment. You'll witness bikinis that you could floss with, DJs that poor their sweat and tears into each performance, and enough bros to farm testosterone from. Memorial Day, though technically only one day, spans the weekend in Las Vegas. Pool clubs like Wet Republic at the MGM Grand, Liquid at Aria, and Bagatelle Beach at the Tropicana go all out for Las Vegas Memorial Day weekend 2022 by breaking out the celebrity guest appearances, special guest DJs, and drink specials to entice the crowd. To tell you to go to one specific place would simply be limiting your choices. There are no rules as to where you should go; hell, you could make a stop at every club if you had the money and time.
One thing that may sway your decision is the option for a cabana rental. Most pool clubs offer cabanas and other rentable hide-aways, bust most come at a great monetary cost. Check out places like Encore Beach Club and you'll find yourself with the ability to rent out entire rooms that overlook the Strip and have immediate access to the pool. Private bathrooms, seating areas, room service – it's the life, but it's also expensive. Cabanas, if reserved ahead of time, may be procurable at a reasonable price. Most cabanas come with table-side service, a television, private refrigerator and air conditioning, and some place to lounge outside of the sun. It's best to have a shaded area to escape to, especially if the desert summer decides to start a little earlier than usual.
Just because the sun dies down doesn't mean Memorial Day is over! There's still plenty of entertainment to be had at night, especially with the plethora of nightclubs that are littered throughout Las Vegas. Much like the dayclubs, you'll find yourself facing an abundance of establishments that will be sporting special guests and drink and food specials galore. The energy during Memorial Day weekend in Las Vegas is extremely high, so don't worry about choosing an establishment that may be toned down. It just won't happen. The people are rowdy, the DJs are working to their fullest, and the alcohol, well, just never stops. The weather is bound to be gorgeous, so you may want to choose a location that gives you some outdoor space. Look at clubs like Chateau, which gives a perfect view of the Strip and the Fountains of Bellagio, Apex at the Palms overlooks the resort's own pool, and VooDoo at the Rio, which is the ultimate outdoor experience with views of Sin City and the outlying areas. Spring for VIP access so you can actually guarantee you'll get into the club. With VIP, you'll find yourself at the front of the line with you very own table throughout the night. It may be pricey, but it's well worth the cost. Kind of like the cabanas at the dayclubs, VIP seating gives you a place to escape to when things get a little too rowdy on the dance floor. Not to mention, it's a huge attractor that will undoubtedly grab the attention of the opposite sex.
By partying on the Strip, you may miss out on the awkward family barbecue. I know, it's quite heartbreaking; but you have to remember, you'll be partying on the Las Vegas Strip surrounded by not only amazing company, but gorgeous women and women that are simply looking for a good time – much like you! So, get working on your excuse now, because your family isn't going to let you go without a hard time