Floyd's Club Girl Collection Gentleman's Club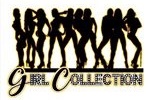 Location:

2580 S Highland Dr Las Vegas, NV 89109

Open:

Thursday, Friday, Saturday, Sunday : 9PM–6AM | Wednesday, Tuesday : closed

Music:

House, Hip-hop, Top-40

Alcohol:

Yes. Full stocked bar
Floyd's Club Girl Collection VIP Packages
2 Club Tables w Limo

What's included:

Vegas VIP Host
Limo Transfer to strip club
Strip club VIP entry & bottle service
Limo Transfer to the nightclub
Nightclub VIP Entry & Table
No Line (includes cover)

Call 1.800.VEGASVIPfor exclusive pricing

BOOK / Inquire

24 Hour Party

What's included:

Limo transportation
VIP entry to pool party
Reserved pool cabana/daybed at your choice of TAO Beach, Marquee Dayclub, Drai's Beach Club, Wet Republic, Encore Beach, Daylight, Bare or Liquid Pools
Limo transfer to your choice of Restaurant
All inclusive set menu dining
Limo transfer to nightclub
VIP bottle service at the top nightclub
Limo transfer to strip club
VIP entry to after hours party

Call 1.800.VEGASVIPfor exclusive pricing

BOOK / Inquire
Floyd's Club Girl Collection Las Vegas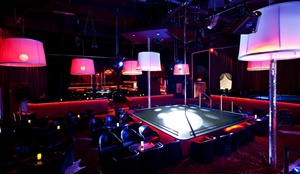 Las Vegas is constantly changing and evolving. One of the newest clubs to open in Vegas is Girl Collection, developed by one of the world's most well-known professional boxers Floyd Mayweather. Girl Collection recently opened in Las Vegas in 2017 and is located at 2580 S. Highland Drive. If you're familiar with the building that once housed Sheri's Cabaret, you'll notice that they're one in the same. Floyd's new club has been designed from floor to ceiling with modern décor and furnishings, making it the place to be among locals and tourists alike. The strip club will no doubt become one of the most popular adult hangouts in Vegas.
While not the largest strip club in Las Vegas, Girl Collection spans a whopping 7,000 square feet. When you enter the club, you'll discover a large main room with stages and stripper poles. This is where most party-goers remain during their stay. Those with extra cash to burn often flock to the VIP section of the club. This is where you'll receive VIP treatment complete with plenty of alcohol and beautiful dancers ready to perform. Girl Collection is more than just a strip club but acts as an upscale cabaret.
Like most nightclubs, you can expect to see a variety of people from all walks of life at Girl Collection. However, when Floyd created the club he aimed to bring in a high-end type of clientele. Fortunately, he succeeded. Girl Collection is a popular establishment for athletes and other celebs in need of relaxation. However, you usually won't find A- listers in the main room. That is what the private rooms are for. In addition to private rooms for groups and one-on- one rooms for private dances, the club has an upstairs area with a private bar and sections for private parties.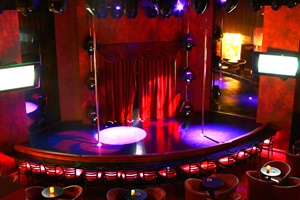 Girl Collection launched a soft opening in May of 2017 and has since seen a steady flow of patrons. This is majorly due to Mayweather's dedication to his business. You can catch the pro boxer in the club most nights of the week where he mostly hangs out on the top floor overlooking the crowds. If you want in on the action, you can expect to pay an average cover charge of between $20 and $100. A table at Girl Collection starts at $5,000 and premium alcohol will drive your total up. Beer starts around $15 while bottles of your favorite alcohol may cost several hundred to several thousand dollars.
The idea behind Floyd's club Girl Collection was developed while he was serving time in jail. While behind bars, he drew up a design plan and made in happen. Within a few months, the strip club had launched. As one of the most famous boxers of all time, Mayweather is worth more than $600 million. He used his good fortune to build the club to one of the best in Las Vegas. The building in which the club is located was recently listed for $2.9 million.
As Floyd now lives in Las Vegas, he spends much of his time in the club. While visiting there's a good chance you'll spot the boxer making his way through the main room or hanging out in a VIP area. With all the success Girl Collection has had, you'll want to check it out for yourself. Whether you're hosting a bachelor party, birthday, guy's night out, or any other type of celebration, Girl Collection is a great place to go to unwind and let loose. The next time you're in Las Vegas, be sure to schedule time for Floyd's club.