Sophia Gentleman's Club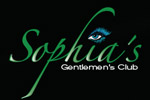 Location:

West Naples Dr

Open:

Daily from 4 PM to 8 AM

Music:

Live DJ, House, Hip-hop, Top-40

Alcohol:

Yes. Full stocked bar
Sophia VIP Packages
2 Club Tables w Limo

What's included:

Vegas VIP Host
Limo Transfer to strip club
Strip club VIP entry & bottle service
Limo Transfer to the nightclub
Nightclub VIP Entry & Table
No Line (includes cover)

Call 1.800.VEGASVIPfor exclusive pricing

BOOK / Inquire

24 Hour Party

What's included:

Limo transportation
VIP entry to pool party
Reserved pool cabana/daybed at your choice of TAO Beach, Marquee Dayclub, Drai's Beach Club, Wet Republic, Encore Beach, Daylight, Bare or Liquid Pools
Limo transfer to your choice of Restaurant
All inclusive set menu dining
Limo transfer to nightclub
VIP bottle service at the top nightclub
Limo transfer to strip club
VIP entry to after hours party

Call 1.800.VEGASVIPfor exclusive pricing

BOOK / Inquire
Sophia Strip Club Las Vegas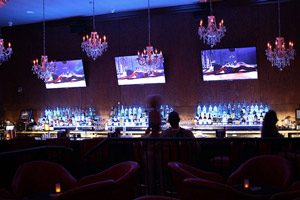 While there are dozens of strip joints in Las Vegas, only a select few are considered high-quality. Sophia's Gentlemen's Club on West Naples Drive has some of the most beautiful and diverse dancers in the city, as well as top-tier customer service. You'll find Sophia's less than a minute away from the Aria and Cosmopolitan Hotels on the famous Las Vegas Strip. The two-story venue spans more than 17,000 square feet, providing plenty of room for guests to spread out and enjoy some privacy and relaxation.
When you enter Sophia's Gentlemen's Club, you'll be met with a large main room with an oversized custom stage and unique spinning pole. In addition to the main room, the venue also has eight private VIP rooms measuring 10 x 12. These rooms are prefect for men or women who prefer a little privacy. The club has three bars, a main bar, a VIP bar, and an intimate social bar, where you can choose from an extensive alcohol list. You'll find that Sophia's is elegantly decorated throughout with more than 50 genuine crystal chandeliers, as well as a state-of-the-art sound system. Sophia's caters to men, women, groups, couples, and singles.
Entry into Sophia's Gentlemen Club will set you back $40 per person. However, this fee is typically waived if you take advantage of the club's free limousine transportation services. If you call ahead of time, a limo will pick you up at your hotel and transport you to Sophia's. Valet service is also available. For VIP guests, there is a special VIP entrance that will ensure you get in quickly. Locals are always free with valid identification. Sophia's is open to guests 21 years of age or older and those who meet the dress code. The club recommends upscale, fashionable attire. Items like flip flops, gym shorts, and ripped jeans cannot be worn.
Sophia's is the perfect place to host a bachelor party, bachelorette party, birthday party, or any other type of celebration. The venue offers several money-saving package deals for VIP guests that include perks like limo transportation, premium seating, and free admission into the club. For an extra fee, the DJ will even give the bachelor a special shout out and he will receive extra attention from the dancers. When you book online, you can save even more money. However, you'll be glad to know that prices at Sophia's are already very competitive compared to other strip clubs in the Las Vegas area.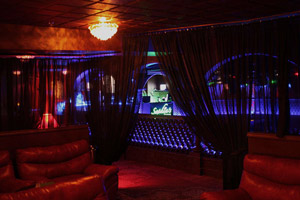 The topless club is open daily from 4 PM until 8 AM. Sophia's is the perfect place to go and relax after a long day of work or for a major event like a graduation, wedding, or birthday. If you're going as a group, consider getting bottle service and sharing the cost. Bottle service is an excellent way to experience a VIP treatment while receiving premium entertainment. Try to give the venue at least 24 hours' notice if you'll be coming in with a large group. However, Sophia's can usually book groups last minute.
After recently exchanging hands, Sophia's Gentlemen Club has new management and with it a more stylish and luxurious atmosphere. The venue is able to accommodate up to 500 guests comfortably and there are several new perks to enjoy, including better bottle service options, large screen HD TVs, fireplaces, hand-crafted cocktails, and hundreds of dancers. The venue also has a hookah lounge featuring a mix of new and interesting flavors. For the ultimate relaxation and entertainment destination, head on over to Sophia's Gentlemen's Club in Las Vegas.