Olympic Garden Gentleman's Club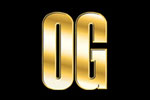 Location:

Las Vegas Blvd

Open:

24/7

Music:

House, Hip-hop, Top-40

Alcohol:

Yes. Full stocked bar
Olympic Garden VIP Packages
VIP Entry with Limo

What's included:

Vegas VIP Host
Limo Transfer to Olympic Garden Strip Club
Olympic Garden Strip Club Entry + Seating
No Line (includes cover)

Call 1.800.VEGASVIPfor exclusive pricing

BOOK / Inquire

Two Strip Clubs with Limo

What's included:

Vegas VIP Host
Limo Transfer to Strip club
Strip Club Entry & Table
Limo Transfer to Strip club
Strip club Entry & Table

Call 1.800.VEGASVIPfor exclusive pricing

BOOK / Inquire

Men of Olympus w/ Limo

What's included:

Vegas VIP Host
Limo Transfer to strip club
Strip Club Entry & Table
Includes 2 Drinks per Girl

Call 1.800.VEGASVIPfor exclusive pricing

BOOK / Inquire
Girls VIP Packages
Naughty Girl

What's included:

Limo Transfer to Firefly Tapas Restaurant
Dinner with Sangria and Mojitos
Limo Transfer to Olympic Garden
VIP Entry & Seating at Men of OG
Includes 2 Drinks per Girl

Call 1.800.VEGASVIPfor exclusive pricing

BOOK / Inquire

Remember This Night

What's included:

Limo Transfer to each Venue
Dinner at Firefly Tapas Restaurant
Includes Pitchers of Sangria and Mojitos
VIP Entry & Seating at Men of OG
VIP Entry to Tryst Nightclub

Call 1.800.VEGASVIPfor exclusive pricing

BOOK / Inquire
Olympic Garden Strip Club Las Vegas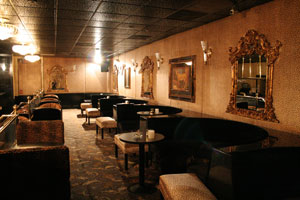 When you hear the phrase "legacy strip club", your mind may immediately go to some run down establishment that is definitely showing its age. That's not Olympic Gardens, though; not by a long shot. In this regards, a legacy strip club is one that has changed the game, one that has stood the test of time and is still going strong. Olympic Gardens is one of Sin City's oldest strip joints, and despite being near a decade old, everything is still fresh and inviting. This mega club has not disappointed since its opening and it shows no signs of wanted to do so anytime soon.
Olympic Gardens is the picture of elegance and class, which may confuse some considering its nature of flaunting half naked beautiful women. On the inside, Olympic Gardens looks like it was designed and built by someone with an absolute love for all things gold. The ornate decor is at first distracting, but as your eyes grow accustomed to it, it's less of a distraction and more of a set piece for the real main attraction - the girls.
Three separate tipping stages give you perfect views of the girl of your choosing, and speaking of girls, no matter your flavor you will not be disappointed. From surgically enhanced beauties to all-natural vixens, the girls at Olympic Gardens are all apart of a deliciously sexy smorgasbord. You can get yourself a private show with a gal of your choosing just by springing the few extra bucks for a private lap dance. It's well worth it as each girl is sure to give you your money's worth. They're not pushy, either, which makes the entire experience all the more satisfying.
Traveling with a party that's also looking to join in on some crowded dance floor? Olympic Gardens offers something truly unique that no other strip club in Vegas does - a second-story nightclub. Insomnia offers all of the staples you'd expect from a nightclub - loud bass, crowded dance floor, and a bar to keep the blood pumping, so there are no surprises. If you've got the extra cash, you will definitely want to spring for a VIP table so you can receive a bottle of the club's premium liquor and get up close with a go-go dancer.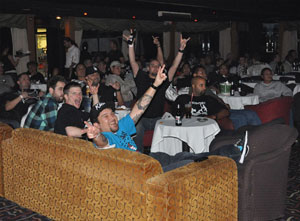 As if Olympic Gardens weren't offering enough already, the genius minds decided to throw together something for the ladies, as well. Sure, the nightclub is unisex, but even the gals deserve a tantalizing show of their own. Enter Men of Olympus, a choreographed stage show that features a troop of muscly, sinewy men all waiting to strip down to their skivvies.
No matter your flavors - be it busty, perky, white, exotic, or male - Olympic Gardens is sure to cater to all desires. If you're looking for a place to go to get a taste of classic Vegas, Olympic Gardens is your spot.
Get the VIP treatment - limousine, front of line access, VIP booth - by booking your party with us here at Vegas VIP.