Jaguars Gentleman's Club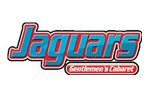 Location:

Procyon St

Open:

Mon-Sat 4 pm - 6 am

Music:

House, Hip-hop, Top-40

Alcohol:

Yes. Full stocked bar
Jaguars VIP Packages
Vegas Playboy

What's included:

Limo Transfer to Jaguars Strip Club
VIP Entry & Seating at Jaguars Strip Club
Limo Transfer to Nightclub
VIP Entry to Moon
Open Sponsored Bar at Moon

$179 / person

BOOK / Inquire

Girls Girls Girls

What's included:

Limo Transfer to Strip Club
VIP Entry & Seating at Strip Club
Limo Transfer to Strip Club 2
VIP Entry & Seating at Strip Club 2

$99 / person

BOOK / Inquire
Jaguars Strip Club Las Vegas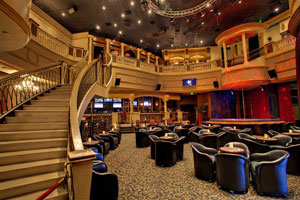 During your stay in Las Vegas, one thing you need to be sure to do is take in how extravagant things are in this city. From free shows like the Bellagio water fountain to five star nightclubs like the Venetian's TAO, just about everything that graces Las Vegas has a hint of class and showmanship behind it. Though it should come as no surprise to anybody keen on Sin City's ways, even the strip clubs tend to take on more of a theatrical look and offer far more than just half naked dancers to ogle at. One such location, location one mile off of the Las Vegas Strip, is the mega club Jaguars Gentlemen's Club. With a Roman-esque décor style, Jaguars teeters on the borderline of being a strip club to being an experience.
The moment you walk through Jaguars doors, you'll think you've walked into the wrong venue. Roman inspired accents create a classical atmosphere unexpected from the likes of a strip club. The main level when you first enter is graced with three different bars, all serving up a delicacy of high end liquors and expertly crafted mixers. The main stage acts as the focal point of the first floor and is the perfect place to gather around to take in the sight of Jaguars' gorgeous "kittens". Almost as if to match the beautifully decorated club, the dancers seem to be hand chosen from a selection of goddesses. Though it should be common sense that watching topless girls is the sole reason to visit a strip club, Jaguars mixes things up a bit and creates a strip club experience unrivaled in the city of sin.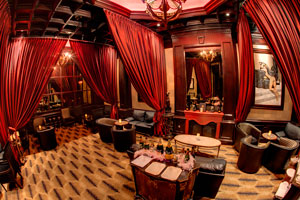 Earning it the title of being a "mega club" is Jaguars full sized, on-site kitchen. Behind the scenes, Jaguars first rate chefs put together an exquisite menu of late night and breakfast menu choices. The food at Jaguars is a large step above from typical bar and club food and allows its potential guests the ability to skip the expensive restaurant and spend more of their evening's time amongst half-naked women and an amazing atmosphere. Happy hour runs throughout the week and gives guests access to $4 drinks and half-price appetizers.
VIP rooms line the mezzanine level of Jaguars along with a library room, which acts as an entertainment space for up to 150 guests. Two separate sky boxes give a bird's eye view of the ground-level action. The mezzanine level works perfectly as a space for a bachelor party as it allows for a private affair without being separated from the true action of the club. As is the norm for a strip club, the private VIP rooms offer the perfect amount of seclusion for private lap and table dances. Back on the main level, a raised up main club area acts as a less secluded area to receive lap and table dances. If you're in the mood for great food, refreshing drinks, and gorgeous women, there's no place like Jaguars.