Las Vegas Divorce Party Packages
I Do / I Don't

What's included:

Limo Transportation
VIP entry and seating at Sapphires Gentlemens' Club
VIP entry to Chateau Nightclub

Call 1.800.VEGASVIPfor exclusive pricing

BOOK / Inquire

Poppin' Bottles

What's included:

Limo Transfer to Twin Peaks
Dinner at Twin Peaks including apps, food, beer, gratuity & tax
Limo Transfer to Sapphire Strip Club
VIP Entry & seating at Sapphire

Call 1.800.VEGASVIPfor exclusive pricing

BOOK / inquire
* 6 person minimum. Excludes holidays. Subject to availability.
Las Vegas Divorce Party Guide
The act of getting married is said to be sacred. The exchange of vows is said to be a once in a lifetime ordeal and are meant to seal two people together till death. In today's world, the term forever seems to have morphed into a very short timeline. With every marriage, there seems to be two or three divorces that pop up along side. What used to be taboo has turned into a common topic of conversation. You may never would have thought, but divorce parties are springing up and are becoming nearly as popular as the coveted Bachelor / Bachelorette party. The irony of all of this is that the city known for its massive Bachelor / Bachelorette party's also happens to be a huge destination for the up and coming divorce party – and with a six week turn over on divorces, it certainly fits.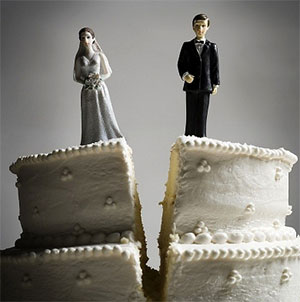 The options in Las Vegas are, quite literally, limitless. When you think of a divorce party, the first thing you may think of is "freedom", and Las Vegas is a city of freedoms. The freedom to drink incessantly and blow money like you've got an infinite supply; the freedom to watch as many topless women as you can stand; the freedom to lounge by a pool without worry. With all of these freedoms available to any of-age individual, the possibilities are near endless when it comes to celebrating your newfound liberation.
It's pretty evident that divorce is getting almost the same attention as marriage when you can go online and buy a "ring coffin" to house all your previous conquests. If you wish to throw yourself a divorce celebration to diminish your wedding celebration, then Vegas can certainly offer the best options. With the abundance of spas in the area, any gaggle of women can easily enjoy a day of relaxation before partying hard at any of Las Vegas' night clubs or elegant 5-star restaurants. Men can gather around the newly unwed and partake in a few rounds of golf before springing for lap dances for the lucky man.
While Vegas may be known for its drive through weddings, the divorce party's are all but swift and simple – but with packages offered in locations like Sapphire Gentleman's Club, the planning process can be simplified to a simple phone call or website visit. When planning your party, make sure you don't leave out some popular rituals like burning the marriage certificate.
Though you may have thought your wedding would have been the best party of your life, you can easily change that with careful planning of your divorce party. Be sure to check out each of Las Vegas' countless clubs for special offers and packages. You can take the easy way out and just enjoy your freedom with a day of relaxation by any resort pool, but be sure to live it up a little bit and spend the day in a luxury cabana.