Las Vegas Labor Day Weekend Packages
Beer and Boobs

What's included:

Limo transportation
3 course dinner at Gordon Biersch w/ 2 hrs of unlimited beer
VIP entry with Table at Sapphires includes 2 Beers per person

Call 1.800.VEGASVIPfor exclusive pricing

BOOK / Inquire

Poppin' Bottles

What's included:

Limo Transfer to Twin Peaks
Dinner at Twin Peaks including apps, food, beer, gratuity & tax
Limo Transfer to Sapphire Strip Club
VIP Entry & seating at Sapphire

Call 1.800.VEGASVIPfor exclusive pricing

BOOK / inquire
* 6 person minimum. Excludes holidays. Subject to availability.
LDW 2021 - Labor Day Events Calendar
LDW 2021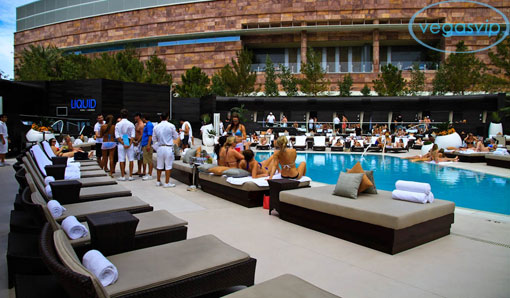 As summer sadly comes to an end and everybody is busy worrying about getting their kids back to school, Las Vegas is preparing for its craziest holiday weekend. One of the busiest times of the year, a Las Vegas Labor Day Weekend starts on Thursday and runs all the way through to the very early hours of Monday morning. Over 2 million people looking to party are expected to visit Las Vegas, so be prepared for exciting experiences filled with amazing events and guests looking to have a good time! Every nightclub, dayclub and hotel will be rolling out the big guns, making this holiday weekend nothing short of insanity!
Every venue will be turning up the intensity with over the top parties, celebrity appearances,special guest DJs, energetic concerts, and other special guests. With the best entertainment in the world all here for Labor Day, you can bet that tables, cabanas, VIP booths and reservations will book up fast. With how packed this weekend is going to be, unless you know someone it's going to be quite the pain to even get access to any club. With VIP access and a table / cabana reservation, you will at least be guaranteed entry and a nice comfortable spot to relax throughout your time at the party.
Seeing as how you're spending your LDW in Vegas, you're going to be able to partake in some daytime activities without having to worry about the weather. Out here in the desert, you can still expect some hot days well into September, which means the pool parties will still be in full swing. If you play your cards right, that's a potential for 24 hours of partying. Three full day of excitement, alcohol, and partying - there's no doubt your body is going to need a break at a spa.
Even during a holiday like Labor Day Weekend, VIP access gets you all of the much-talked-about perks, like immediate access to the club. That is probably going to be the biggest draw for any VIP package. Talk to anyone that's partied in Vegas for Labor Day before; they'll tell you just how crazy the lines get. We're talking several hour waits that will undoubtedly ruin your good time. Once we get you throught he door, it's all up hill with VIP seating, a bottle of premium liquor, and free mixers to fuel the night's entertainment.
LDW is one of the few times out of the year where being a hot chick doesn't guarantee you anything in the city. Normally, you and your crew can show up and expect the red carpet treatment; but there are so many of you coming into town that it's impossible for venues to cater to you all. To stand out, you'll need to travel in a large group, something loud but not obnoxious. You should have no guys in your party - at all. Not that there is anything wrong with you, gentlemen; it's just that the clubs much prefer a party of all girls dressed to the nines - it's all about attracting business. Really, though, why go through the hassle of hoping you're noticed. Just spring for the VIP service and avoid the potential messiness that comes when you skip out on it.
Stay tuned for the line up of special DJ's, celebrity hosting and special guests at all the nightclubs and day pool parties for Labor Day Weekend 2012. Make sure you check in for updated information regarding packages and specials. Labor Day weekend in Las Vegas will be insane, so book in advance with Vegas VIP to make the most of your holiday vacation! To reserve your spot, arrange, budget and start saving for your Labor Day extravaganza, make sure to contact our personal hosts and planners.