Magic Mike Live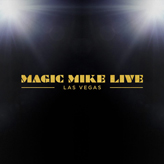 Location:

Hard Rock Hotel

Show Times:

Wed - Sun 7:30 pm - 12:00 am
Magic Mike Live VIP Packages
Stagette Do

What's included:

Call 1.800.VEGASVIPfor exclusive pricing

BOOK / Inquire

All That Bachelorette

What's included:

Limo Transfers
Dinner & Drinks at Firefly Tapas Restaurant
Premium Magic Mike Live Show Tickets
VIP Entry to Surrender Nightclub

Call 1.800.VEGASVIPfor exclusive pricing

BOOK / Inquire
Magic Mike Live Male Revue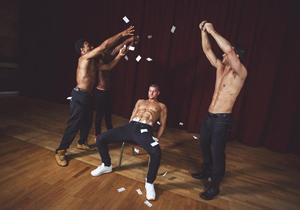 Based on the hit films "Magic Mike" and "Magic Mike XXL", Magic Mike Live will be coming to Las Vegas in March 2017. The sensual male revue show offers world-class entertainment at its new location in Las Vegas' Hard Rock Hotel. The all-new venue has been recreated to resemble the mythical Club Domina from the films. The cabaret-style nightclub offers cutting-edge sound and light equipment and a 360-degree stage that allows audience members to view the eye candy on stage from nearly all views. Magic Mike is open to all individuals over 18 years of age.
Magic Mike features a group of thirteen chiseled, talented men who dance and perform acrobatic strip teases for their eager audience. The live show was conceived and co-directed by Channing Tatum, the actor who played Mike Lane in both the 2012 and 2015 films. When developing Magic Mike Live, Tatum had a vision to provide women with their own version of a Las Vegas 'gentlemen's club' that allow ladies to have fun and relax in a laid-back, comfortable atmosphere. He succeeded with the overall design and environment of the Magic Mike Live cabaret venue in the Hard Rock Hotel.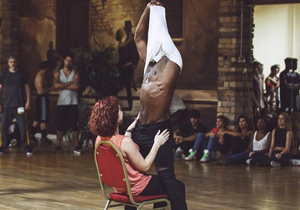 Whether you're having a girl's night out with your closest friends or are celebrating a birthday or bachelorette party, a night with the guys from Magic Mike Live is sure to be memorable. With their charming personalities, sensual dance moves, and must-see theatrical performances, the thirteen men from Magic Mike Live make up one of the hottest male revue shows in Las Vegas. You can see the show live from Wednesday to Sunday at 7:30 PM to 10 PM starting March 30, 2017 to December 31, 2017. Each of the shows runs for about 90 minutes. Grab your tickets in advanced to secure your seat.
Tatum himself will not be taking the role of Mike in Magic Mike Live. However, he will be directing the show. He's also working with Alison Faulk and Teresa Espinosa to choreograph the show. Faulk and Espinosa worked with Tatum on both the Magic Mike films. When developing the Magic Mike Live show, Tatum had a goal of creating a 'Playboy' type club similar to the various adult clubs already available for men. Women of all ages can come to the show and feel comfortable watching and participating in the fun.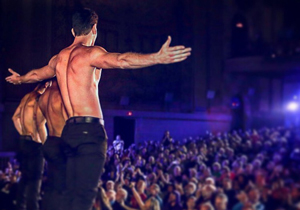 If you liked the Magic Mike film franchise, you're sure to love Magic Mike Live. This on-stage recreation of the films has many fans excited to see what's in store for them. During the performance, you can expect to see the group of hunky men living out some of the most common women's fantasies. You'll also see plenty of dancing, stripping, and even some fun interaction between the guys and women in the audience. Magic Mike Live is different than any other male revue show you've seen so far. You're sure to leave the venue feeling relaxed and ready to continue the fun.
If you're interested in experiencing Magic Mike Live for yourself, you'll need to come to Las Vegas. The show debuts in March of 2017 at the Hard Rock Hotel in Las Vegas. The cabaret show will not only feature plenty of dancing and audience participation, but also some comedic skits that will surely ease any tension in the air. With state-of-the-art lighting and audio equipment, you'll be provided a high-quality performance that you'll remember for years to come. Make Magic Mike Live your entertainment choice for your next bachelorette party, birthday party, divorce party, girl's night out, or any celebration.