Men of Vegas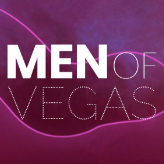 Location:

SPEARMINT RHINO LAS VEGAS

Show Times:

Friday - Saturday, Doors at 7pm
Men of Vegas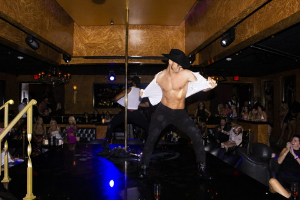 From the world-famous Chippendales to the Australian hunks of Aussie Heat, there is no shortage of amazing male revue shows in Las Vegas. One of the newest groups to arrive in Las Vegas are the Men of Vegas. Perfect for bachelorette parties, birthday parties, divorce parties, and other celebrations, the Men of Vegas offer an impressive performance of sensual theatrics, heart-pumping music, incredible choreography, and an intense energy that will leave you at the edge of your seat. The adults-only show is available Thursday through Saturday at the Spearmint Rhino Las Vegas.
Men of Vegas is a multi-sensory experience consisting of a team of talented male performers with exceptional dance skills. Despite what pictures may suggest, Men of Vegas is not a strip show but a performance featuring fun skits, costumes, and tons of other entertainment packed into a creative performance. The show is rated PG-21 and there is no nudity involved. An evening spent at the Men of Vegas show is all about letting loose and enjoying time with friends and leaving your inhabitations at the door. The show is casual and laidback and set in a comfortable and safe environment.
The guys of Men of Vegas don't just perform on stage. They actually get the audience members involved in the show. At various times during the performance, you can expect the guys to jump off stage and walk through the audience. Some lucky ladies may even have the chance to go up on stage to enjoy some fun one-on-one with the guys. If desired, there are also exclusive VIP rooms. Each member of the group is unique with different looks and personalities. You can guarantee you will be entertained whether you're into the music, dancing, acrobatics, or just the humor that the men bring to their performances.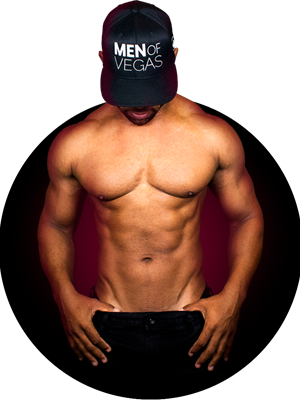 Men of Vegas brings something new to the Las Vegas male revue industry. The group is highly diverse and offers guests a different vibe from other adult shows like Thunder from Down Under, Black Magic Live, and Men of Sapphire. As the show is set in the reputable Spearmint Rhino Las Vegas, you can ensure that you are getting a high- quality show for your money. The show is sexy, but also tasteful, meaning you can enjoy a guilt-free night out with friends without feeling bad about it tomorrow. The Men of Vegas provide the perfect escape for a girl's night out or any other occasion.
The biggest difference between Men of Vegas and other adults-only shows in Las Vegas is the amount of production value. Men of Vegas is not a strip show but a choreographed show with perfected dance routines and practiced skits. These men are performers and take their jobs seriously. Many have years of dance experience and are talented in other areas, such as acrobatics. Of course, they are also known for their good looks and friendly personalities. There is no better way to spend an evening then at a Men of Vegas show.
If you have ever been to Las Vegas, there is a good chance you have seen a male revue show or two. As one of the newest additions to Las Vegas, Men of Vegas is quickly becoming a go-to for locals and visitors alike. The guys have gained rapid popularity in just a short amount of time due to the high level of production value offered and the highly-entertaining shows they put on night after night. If you're in Las Vegas, be sure to reserve tickets for your group and go and see the Men of Vegas for yourself.