Gordon Biersch Restaurant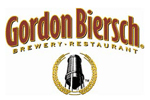 Open:

Sunday - Thursday, 4 p.m. - 12 a.m.,
Friday - Saturday, 4 p.m. - 1 a.m.

Price:

$$$$

Cuisine:

American

Location:

3987 Paradise Rd Las Vegas, NV 89169

Gordon Biersch Dining Packages
Last Supper

What's included:

Call 1.800.VEGASVIPfor exclusive pricing

BOOK / Inquire

Sinner & Dinner Package

What's included:

Limo transportation
Last supper dinner at the restaurant
VIP bottle service at Sky Fall

Call 1.800.VEGASVIPfor exclusive pricing

BOOK / Inquire
Gordon Biersch Las Vegas
In a city known for its high levels of entertainment, Las Vegas brings in an exuberant amount of tourists each week. While the casinos lining the Las Vegas Strip offer their own fair of elegant five star restaurants, sometimes you'll want to travel off of the Strip to see what the rest of the city offers. In a small location known as "Restaurant Row" near the Las Vegas Convention center, you'll be pleased to find some of the city's best restaurants. Amongst them is a rather large place known as Gordon Biersch. Acquired in 1999 by the acclaimed Big River Brewing Company, the Gordon Biersch name has flourished nationwide and remains a location that everybody should experience.
Known best for the slew of brew's it churns up with its on-site brewery, Gordon Biersch offers many chances for its guests to experience an array of fine brews. During specific occasions, Gordon Biersch starts taking reservations for a "Brewer's Dinner", which grants guests to an unparalleled meal created by the restaurants executive chef. To compliment the attractive menu, each course of the Brewer's Dinner is paired with a home brewed seasonal beer. Every Brewer's Dinner requires a reservation, so be sure to plan ahead and take part in this unmatched affair.
The restaurant's regular guests are treated to a menu filled with German lagers and ales that are all hand brewed on location. The extensive collection of liquid perfection compliments Gordon Biersch's five-star menu that is created through the use of only the freshest and finest ingredients. Gordon's extensive menu ranges from simple dishes like Shrimp Mac 'n Cheese to more elegant fair like Spicy Cashew Chicken Stir Fry. Biersch's menu pulls influences from many international dishes that work perfectly with the array of Gordon's home brewed German lagers.
To ensure Gordon's guests have a reason other than the delicious menu to keep coming back, the restaurant offers a rather generous reward program. Members of the Gordon Biersch Rewards Program are immediately awarded with a $20 gift certificate. On busy nights, members will be moved to the top of any waiting list, ensuring a quick and efficient dining experience. Other benefits include invitations to "members only" events, E-gifts delivered on your birthday, and access to the Passport Points system. Points are accumulated per every dollar spent and can be cashed in for rewards like a gift card to every Gordon Biersch location, a Brewer's Dinner for ten guests, and a weekend getaway to Las Vegas, Miami, San Diego, or Honolulu.
Though the rewards program is a welcomed benefit for dining at Gordon's, this brewery does not need the help in keeping guests faithful. The extensive menu of fresh ingredients is more than enough to guarantee return customers. Whether you're a fish lover, a meat connoisseur, or just looking to partake in a few starters and a mug of ale, Gordon's offers something for everybody. From the succulent New York strip steak to the flavorful and simple fish and chips, Gordon's extensive menu is both appetizing and practical.