Harley Davidson Themed Limousine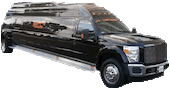 Capacity:

Up to 20 Passenger

Availability:

24 / 7

Rates:

Hourly, Daily or One way ride

Stock Bar:

Available upon request
VIP Packages
Limo Charters

What's included:

Giant limos
Premium sound
Custom interiors & lighting
Stripper poles

Call 1.800.VEGASVIPfor exclusive pricing

BOOK / Inquire

Vegas Party

What's included:

4 Hour limousine charter
Premium sound system
VIP Entry into top nightclub
VIP Entry into top strip club

Call 1.800.VEGASVIPfor exclusive pricing

BOOK / Inquire
Las Vegas Harley Davidson Limousine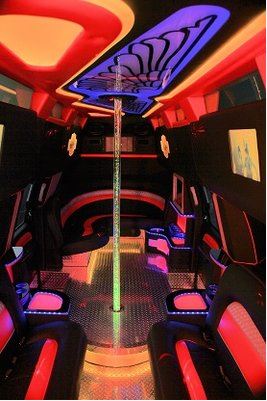 To some people, the roar of a V-Twin engine as it rumbles by is music to their ears. The thought of cruising down the highway with the wind flowing through their hair and the constraints of society being left behind gives the undeniable sense of freedom. This is the mystique of the Harley Davidson brand and now you can experience that mystique while cruising Las Vegas Boulevard with 18 or so of your closest friends in complete comfort and style. The 20 passenger Harley Davidson Themed Stretch SUV Limousine was created by stretching the popular Ford F-350 Super-Duty Harley Davidson Edition pickup truck into one of the most unique looking limousines on the LV strip. This bad-ass crew carrier comes with 2 bench seats that run nearly the length of the vehicle for optimum seating capacity and the pickup bed remains for storing party supplies or luggage. The Harley themed limo also comes with all of the "bells and whistles" you would expect in a premium limousine of this size including amplified sound system with CD/MP3 player, nightclub-style lighting effects, bar with ice wells and glassware holders, separate rear cabin climate control and privacy glass.
The stretch Harley Davidson themed F-350 limo is an impressive and intimidating machine that will turn heads as it rolls around town with your posse. In that sense, it deserves the HD badging and is the perfect vehicle for a night out on the town in search of trouble or maybe just a great nightclub. If you are a Harley enthusiast in need of transportation or maybe your group just wants to pull up to valet in a limo that unique, then the Harley Davidson themed SUV limousine is the perfect ride for you. Call us at 1-800-VEGASVIP for booking information and rates
**We are not the Nevada based company Las Vegas Limousines, nor Frias Holdings.