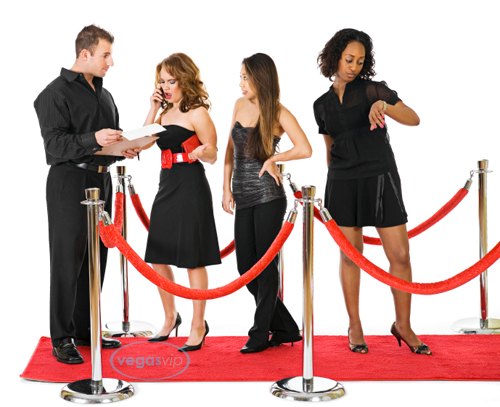 Why Free Line Passes or Guestlists Don't Work ?
Sometimes the old saying "you get what you pay for" rings true on more occasions than others. When it comes to Las Vegas nightlife, it is almost a law. The purpose for free line passes or guestlists is to basically get people to show up at a nightclub. An impressive line up of people trying to get into one of these venues only draws up the curiosity of other party-goers, which in turn want to get in themselves.
To actually bypass the mobscene and successfully get into the nightclub quickly is still up to the doorman and always at the club manager's discretion, plus the cover charge is rarely waived. Basically, sometimes they work and sometimes they don't. Add that to the increasing number of fake passes that circulated and you have to ask yourself, do you really want to risk your night out on a freebie?